This article first appeared in The Edge Financial Daily, on April 18, 2017.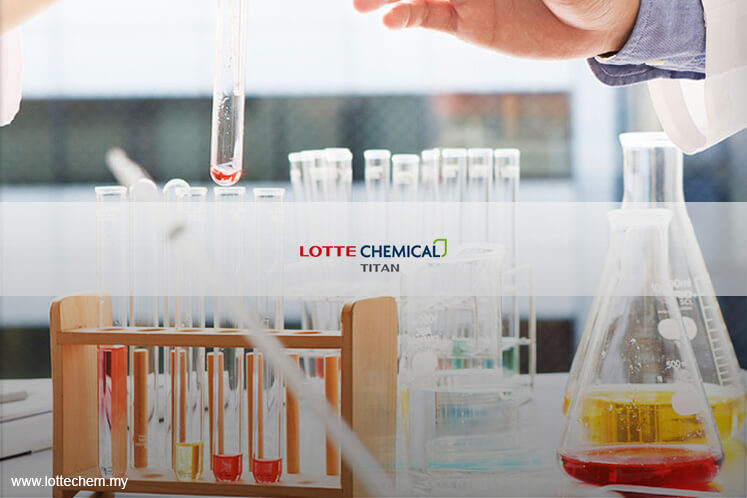 KUALA LUMPUR: Lotte Chemical Titan Holding Bhd (LCT), a unit of South Korean conglomerate Lotte Group that is enroute to a Main Market listing on Bursa Malaysia, is seeking to raise funds to finance the development of a US$3.5 billion (RM15.4 billion) integrated petrochemical facility in Indonesia.
According to LCT's draft prospectus sighted on the Securities Commission Malaysia website, the company would be allocating some 83.4% of the proceeds it is looking to raise for the 100ha plant, 10.3% to develop a polypropylene plant in Pasir Gudang, Johor, and 3.7% to upgrade an existing plant (also in Pasir Gudang), with the remainder (2.6%) to be used to defray listing expenses.
The initial public offering (IPO) exercise, touted as potentially one of the biggest IPOs in Malaysia in recent years, could reportedly raise as much as US$1.5 billion. The IPO was originally planned for last year but it was shelved following revelations of South Korea's probe into alleged fraud at Lotte Group, according to news reports.
The IPO will involve the issuance of 740.48 million new shares, representing 30% of LCT's enlarged issued share capital, said LCT. The pricing of the shares is yet to be fixed.
LCT is currently wholly-held under the South Korean conglomerate's subsidiary Lotte Chemical Corp (LCC). On completion of the IPO, LCC's stake in LCT will be diluted to 70%.
Reuters, in an April 5 report, citing LCC's Korea Exchange filing, wrote that the target IPO date was the third quarter of 2017.
In the draft prospectus, LCT said 684.7 million of the planned new issuance will be offered to both local and foreign institutional and selected investors; 49.37 million to the Malaysian public; and 6.42 million to LCT group's directors and employees.
LCT makes plastics that are widely used in carrier bags, food packaging, ropes and fishing nets. It currently operates 11 petrochemical manufacturing plants in Malaysia and three in Indonesia, and sells its products both domestically and abroad to some 60 countries.
"In 2016, we represented 53% of the domestic polyethylene production capacity and 100% of the domestic polypropylene production capacity in Malaysia as well as a 57% market share by production capacity in polyethylene in Indonesia," LCT said.
It was the fourth-largest producer of polyolefin products in Southeast Asia by production capacity in 2016, it added.
For its financial year ended Dec 31, 2016 (FY16), LCT's net profit stood at RM1.32 billion, more than double its FY15 earnings of RM614.1 million — thanks largely to lower cost of goods sold and substantially lower foreign exchange losses — even as revenue stayed relatively flat at RM8.14 billion compared with RM8.15 billion previously.
As at end FY16, LCT's net assets stood at RM7.97 billion — or RM4.61 per pre-IPO share — with RM1.04 billion in cash, while borrowing stood at RM75.4 million.
Maybank Investment Bank Bhd is the principal adviser, managing underwriter and joint underwriter of the IPO. It is also the joint global coordinator and joint book runner of the listing, together with Credit Suisse (Malaysia and Singapore) and JPMorgan (Malaysia and Singapore).
There are three other joint book runners namely CIMB Investment Bank Bhd, Nomura International (Hong Kong) Ltd and The Hong Kong and Shanghai Banking Corp Ltd, Singapore Branch.