This article first appeared in The Edge Financial Daily, on December 11, 2017.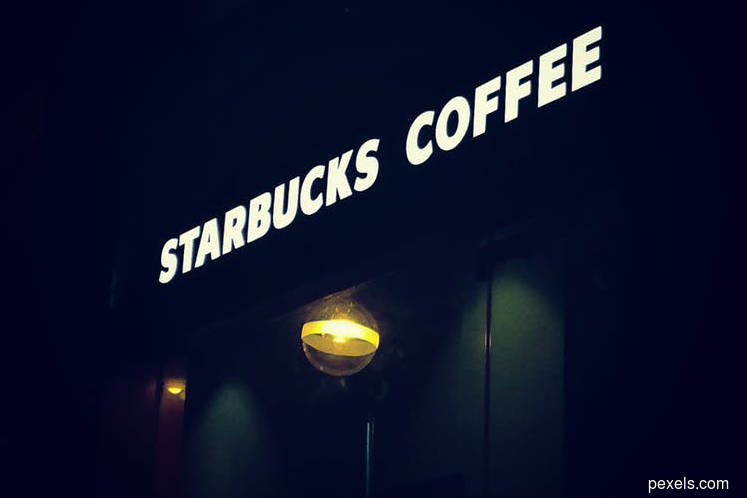 SHAH ALAM: Furniture maker Federal Furniture Holdings (M) Bhd, which reported that its first-quarter earnings of financial year 2018 were impacted by lower sales in its traditional markets and "the loss of the Korean market", expects to recapture this market and see contribution from it recover in the next six months.
In its first quarter ended Sept 30, 2017 (1QFY18), Federal Furniture recorded a net profit of RM561,000, on a total revenue of RM46 million. There was no comparison period as the group had changed its year end from Dec 31 to June 30. But in the interim report provided for the July 1-Sept 30 quarter in FY16, its net profit came in at RM1.07 million, though revenue was only at RM27.74 million.
Federal Furniture managing director (MD) Datuk Choy Wai Hin said the loss of the Korean market in 1QFY18 was due to Starbucks Korea deciding to source its store sets — fixtures for the stores — from local manufacturers in order to stick to its timeline for store openings.
"We feel this is only a temporary setback," he told The Edge Financial Daily when met after the group's annual general meeting last Thursday.
He added that Federal Furniture has been working on shortening its lead times and that it remains more cost-effective for Starbucks Korea to purchase store sets from Malaysia. As such, Choy foresees contribution from exports to Korea to bounce back within the next six years.
He was also optimistic that Federal Furniture stands to gain from Starbucks' expansion in Australia, where it seems to be gaining traction despite facing pushback earlier from the strong artisanal coffee culture there.
Starbucks Corp is Federal Furniture's main customer in its manufacturing division — which makes modular caseworks, shop fixtures, and fitting and furniture for corporate customers — and typically accounts for about 90% of the division's total sales.
The division currently serves Starbucks' Asia-Pacific market, which comprises Japan, Korea, the Philippines, Malaysia, Brunei, Thailand, Singapore, Hong Kong, Cambodia, Vietnam, Australia and India, according to the group's Annual Report 2017. The division is Starbucks' first approved caseworks vendor outside the US, and has been the only approved caseworks vendor for its Asia-Pacific market for the past 17 years.
Meanwhile, Choy shared that the supply of store sets to Starbucks India will be fully produced in that country by April 2018, as the 76% import duty imposed by Indian regulators has become too prohibitive to continue shipping materials from Malaysia.
As such, the group is undertaking strategic outsourcing of its fixtures there while it finalises the setting-up of a legal entity in Bangalore to commence operations there.
"Four out of 12 stores that have confirmed to be opened in our financial year 2018 (ending June 30, 2018) will use casework that has been manufactured there," Choy said.
Choy said the asset-light model Federal Furniture is deploying in India may be used for its planned entry as Starbucks' fourth vendor in China.
Although the interior fittings group initially planned to build its own factory in China, it is now considering either leasing an existing factory or subcontracting works to factories in Guangzhou, where there is spare capacity and supporting industries already present.
"There is no rush to go into China as the market will always be there," he said, adding that the group is proceeding cautiously on its plans to establish operations in the country.
Meanwhile, the group's construction arm, Pembinaan Masteron Sdn Bhd, is expected to get RM496 million worth of construction contracts from the Masteron Group in 2018. According to Choy, this will add between RM12 million and RM15 million in revenue to the group over the next two years.
The contracts, which include the construction of office towers and condominiums, are expected to be completed within the next three years.
Choy said the group would take between one and two years to fully synergise operations between the construction arm and its existing core business of interior fittings.
The construction outfit, which had been wholly-owned by the Choy family under the Masteron Group until Federal Furniture acquired a 60% stake in November last year, complements Federal Furniture's core business of interior fittings, Choy said. In 1QFY18, the construction arm contributed some 75% to the group's total revenue of RM46 million.
Federal Furniture is also involved in large scale refurbishment of luxury properties such as hotels, but Choy said the group is currently in between projects and is unlikely to see job replenishment until next year. The group has recently completed a 12-month refurbishment of the JW Marriott in Kuala Lumpur.
Shares in Federal Furniture closed half a sen or 0.83% to close at 60.5 sen yesterday, giving it a market capitalisation of RM64.04 million.