This article first appeared in The Edge Malaysia Weekly, on November 19, 2018 - November 25, 2018.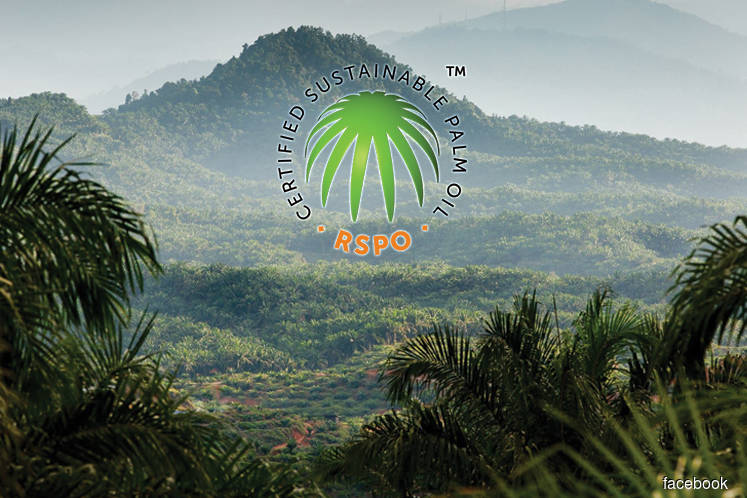 IN a strong critique of the Roundtable on Sustainable Palm Oil (RSPO), published recently in The Planter magazine and a local daily, a UK-based palm oil research consultant questions whether the RSPO has a future and foresees certified palm oil becoming a niche product as non-governmental organisations and food manufacturers push for higher standards, rather than encouraging the rest of the industry to come on board.
While RSPO aspires to see certified sustainable palm oil (CSPO) become the norm, it remains a niche product, as evidenced by the fact that RSPO-certified palm oil constitutes less than 20% of world production, with users taking up just a little over half of the certified oil.
"The use of a niche product may be a selling point for some palm oil users, of course, so perhaps the users have a different objective from the NGOs," the paper's author R H V Corley writes. He has worked in the palm oil industry in Malaysia for 15 years and was head of research for Unilever Plantations for another 16 years
Asked to comment by The Edge, Corley says he sees RSPO finding its way out of its current predicament only if there is a change in direction.
"A voluntary certification scheme can only succeed with a worthwhile price premium. At present, far from trying to publicise CSPO, increase demand and make membership more attractive to growers, the RSPO, influenced by NGOs and the food manufacturers in the Palm Oil Innovation Group, is aiming to raise standards and make certification harder to obtain," he says.
Nevertheless, RSPO's move last week to create a separate standard for smallholders, who produce 40% of the world's palm oil, could get more producers on board, Corley says.
"In my paper, I quoted a study that showed that Malaysian smallholders were keen to participate, provided it didn't cost too much and there was a price premium. With MSPO (Malaysian Sustainable Palm Oil) becoming mandatory, though, they may feel they are doing all they need to. Perhaps RSPO should consider automatic certification for smallholders who are already certified under MSPO," he says.
Corley highlighted in his paper that smallholder certification remains "particularly weak" due to the cost of certification against CSPO's low premium, among other factors.
Last week, at the 16th annual Roundtable Conference on Sustainable Palm Oil (RT16) in Kota Kinabalu, Sabah, the RSPO proposed a new and separate standard for independent smallholders to promote greater inclusion in the RSPO system. The draft of the proposed smallholder standard will go for the second round of public consultation in February next year.
In his paper, Corley highlights that last year, only 76 of the 170 growers, out of RSPO's 1,600 ordinary members, were certified. Yet CSPO fetched a premium of only 60 US cents per tonne in 2016. This compared with US$2 per tonne in 2014, which was still only 0.3% of the selling price.
"With production of CSPO apparently much greater than demand, a low premium is inevitable. The figure of US$2 per tonne that I have quoted was for trading of certificates under the so-called 'book and claim' system," he says, adding that he suspects there are business-to-business deals where large certified producers provide particular users with segregated oil, and such deals may well involve a more substantial premium.
The segregated oil value chain is known as the "identity preserved" or IP system.
The book and claim system allows a user to justifiably claim to support sustainable producers by buying certificates from sustainable producers while buying palm oil on the open market. In his paper, Corley suggests that RSPO and NGO members "strongly emphasise and publicise the validity of the book and claim supply chain, so users can obtain CSPO without the unnecessary additional costs of segregation".
"Certified sustainable palm oil is chemically identical to standard palm oil, so segregation achieves nothing in terms of product quality. Therefore, I think the RSPO should place much more emphasis on the book and claim system to allow all palm oil users to support sustainability without having to negotiate directly with individual producers, or to pay the cost of segregated transport," he says.
Corley adds that despite producing 40% of the world's palm oil, few smallholders are certified. He notes that at present, smallholders coming together as a cooperative to be certified seems to be the only practical possibility.
"At present, a certificate is then issued to the group, but if certificates were issued to individuals they could sell them under the book and claim system. We would then be moving towards 'fair trade' palm oil — a user could justifiably claim to be supporting individual smallholders in a particular location, while buying palm oil on the open market," he says.
On the view that RSPO has been "hijacked" by users and NGOs, leaving some producing members feeling disadvantaged, Corley hesitates to agree. He says, given that RSPO has been a multi-stakeholder organisation from the start and remains so, it is reasonable that palm oil users should have the greatest influence.
"However, they fail to remember that RSPO membership is voluntary. I want to see the entire oil palm industry becoming more sustainable, reducing biodiversity losses and respecting the rights of local people. That will not happen if the users and NGOs press for ever more stringent standards, rather than first signing up a majority of producers. There are producers who manage their plantations sustainably but have not joined RSPO because of requirements that are costly to comply with, and not proven necessary for sustainability," he says. 
While maintaining that the RSPO is the gold standard in sustainability for any agricultural commodity crop, co-chair Datuk Carl Bek-Nielsen acknowledges the need to address its problems, with the first one being its uptake.  
"I don't see the RSPO being the norm. I think it is naïve. But that does not mean that the RSPO does not have a role to play. The RSPO has a great role to play and should be supported, because it can satisfy the very, very upper needs of sustainability to certain critical markets.
"(But) if the uptake of RSPO-oil can match the production, you will automatically see more growers come on board. Right now it is naive to think you can encourage many more producers to come on board if they are not going to be able to sell their products," he tells The Edge. 
Save by subscribing to us for your print and/or digital copy.
P/S: The Edge is also available on Apple's AppStore and Androids' Google Play.