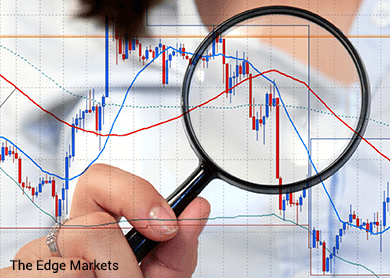 INVESTOR education is a relatively young industry to begin with, but developing investment trends expedited by technology have made it more challenging for regulators to educate investors across all wealth segments and age groups. As a result, regulators are moving from quantitative approaches to qualitative ones in their initiatives. 
"Over time, we have started segmenting the audiences we reach out to with different messages. As technology has evolved, we use different mechanisms to reach people and provide information primarily through the internet, as that is where people get a lot of investment information," says Geraldine Walsh, president of the Financial Industry Regulatory Authority (Finra) Investor Education Foundation. The foundation is an independent, non-governmental, not-for-profit organisation that safeguards investor interests and regulates the securities industry in the US.
Walsh, who was recently in Kuala Lumpur for the IFIE-IOSCO 2015 Global Investor Education Conference, says behavioural finance is a rapidly developing component in investor education as well. "One of the things we have been exploring is how to integrate behavioural finance concepts into the delivery of investor education programmes. [For example, with scams,] sometimes it isn't so much about understanding the fraud, but the persuasion tactics that conmen use to carry it out," she adds.
"In the past, people were just interested in how many investors you reached. But now, the focus is on what behaviours you are changing — not just how many brochures you distribute. Traditional economics assumes we are rational and make logical decisions. But in reality, we are impulsive creatures. And that can cause us to make unfortunate decisions."
The IFIE, or International Forum for Investor Education, is an alliance of private and public sector investor education providers working to improve the effectiveness of investor education programmes around the world. IOSCO, or the International Organisation of Securities Commissions, is an international body of the world's securities regulators. It develops, implements and promotes adherence to internationally recognised standards for securities regulation.
According to Walsh, the notion of investor education only came about in the last two to three decades due to the shift in responsibility for retirement savings in the US, from employers to employees. 
"The US markets were less widely available to the average American until the 1970 or 1980s, where there was a shift from defined benefit pension programmes to contribution programmes. Instead of an employee working at a company and getting defined benefits after they retire, the employer would sponsor a plan where the employee made his own decision to contribute to the pension plan," she says.
"That made an entire class of citizens investors. The frightening thing is, if you ask many of these individuals if they were investors, they would say no. Regulators felt it was critical that people understand how the markets work and the risks involved in investing through a plan, and typically the options are equity-based mutual funds."
According to Finra's findings, people who have exposure to financial education, have better levels of financial literacy, and have access to or are engaged with financial products are more likely to be financially capable and able to withstand financial shock.
"There is an interplay of exposure to financial products and participation in the financial markets that lends itself some financial capabilities, but we think of financial capability as broader than financial knowledge," Walsh says.
"Financial knowledge alone will not protect you. You know what you need to do, but you don't necessarily do it. You know the difference between a stock and a bond, but you don't necessarily diversify your portfolio. [That's why] looking at the psychology behind decisions we make is critical."
Walsh goes on to dispel the myth that high net worth individuals are more educated than retail investors. In fact, she says, there is no such thing as "the average retail investor".
"Money does not mean you are truly sophisticated, and there is no accredited body that makes you an accredited investor. It is simply your wealth and income that makes you an accredited investor for some of these products, and it is not fair that lower-income investors who take the time to know the product are called less sophisticated. That is one of the things we need to recognise," she points out. 
"Someone who does not have a lot of assets but has taken it upon themselves to learn about how markets work might do far better and make wiser decisions than someone who has a lot of money." 
In the same vein, an investor's net worth shouldn't be the determinant of whether or not he is allowed to invest in more complex products. According to Paul Andrews, the IFIE chair and Finra vice-president also present at the conference, regulators in some parts of the world are beginning to recognise that.
"In Hong Kong, for example, the investor has to demonstrate knowledge before investing in certain products, regardless of income or wealth. If they don't have the knowledge, they won't be permitted to invest in certain products," he says, adding that intermediaries test investors on the product before they are able to invest in it.
"That's an interesting paradigm shift. It is not in many jurisdictions, but it is something we all should be thinking about."
Tech trends
As technology plays a growing role in the investment landscape, regulators will have to include in their educational focus how investors should approach online investing tools. More and more tools of varying levels of complexity are being made available these days, says Walsh, from simple online calculators for retirement savings to robo-advisers (online portfolio management services that use automated algorithms in place of traditional financial advisers). 
"These tools can be low cost and accessible, which give a wider democracy [to investors]. But there are considerations investors should weigh, including the terms and conditions of the tool, which in some cases [involves] locking up your money [with the tool] for a while," she adds. 
"Also, the output from the tool is only as good as the input. For example, do retirement calculators take into account taxes, your particular tax circumstances or inflation? Depending on the underlying assumptions of what the tool might be, there may be a skewing of the output as it pertains to you and we don't know how well these tools will perform when market conditions change."
Walsh also highlights that some online tools are more oriented to product selling as opposed to holistic portfolio management, thus they may not serve the investor's best interests. 
"There is an educational component … but often it provides a very narrow selection of products. In one circumstance I can think of, it was options trading. My personal view is that trading options is not the place for new investors to get started," she says. "It is complicated and a zero-sum game. It is very different from a diversified portfolio that you build over time."
Investors who are keen on using such online tools are advised to observe their terms and conditions and to find out about the company operating them. Be careful about providing too much information about your financial data as you may be exposing personal financial information to unscrupulous entities if the company is not reliable, says Walsh. Furthermore, these tools usually aren't regulated.
In developing the investor education landscape as a whole, the financial industry has a role to play as well besides just focusing on building up a client base. "[We need to] align incentives between the industry and investors. Investors and regulators alone can't do it," says Andrews.
"The industry needs to play its part, but we need to find that intersection where it is a win-win. Firms have a business to run, but investors have rights as well."
This article first appeared in Personal Wealth, The Edge Malaysia Weekly, on June 1 - 7, 2015.