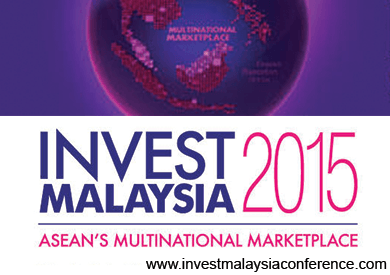 KUALA LUMPUR: Bank Negara Malaysia governor Tan Sri Dr Zeti Akhtar Aziz has urged politicians to look beyond the near term in managing Malaysia's economy and its financial systems.
She said the assessment of national risk requires pre-emptive measures, which is the "only way" to manage an economy and the financial system.
"We have to highlight very frequently to the politicians to look beyond the immediate term. If you are reacting rather than pre-empting, then you are too late already," she told corporate and industry leaders at Invest Malaysia Kuala Lumpur 2015 yesterday.
"What is key for us is sustainability. You have to look beyond the immediate term," she said.
Zeti noted that Malaysia is in place to improve its fiscal position, which she admitted is the "one area of vulnerability" that needs to be addressed.
She said the country has already undertaken significant reforms to improve its fiscal deficit, such as the fuel subsidy rationalisation and the implementation of the goods and services tax (GST) early this month.
She pointed out that the subsidy rationalisation has already generated significant savings of more than RM20 billion in gross amount.
Similarly, she said the introduction of the GST will also generate a significant increase in revenue for the country's coffers.
Meanwhile, Zeti told reporters on the sidelines of the event that Malaysia's growth prospects are bright despite its credit ratings remaining under pressure from a cut by Fitch Ratings.
The international rating agency had last month reiterated that Malaysia's credit rating was more than 50% likely to be downgraded due to the country's trade balance and debt obligations of a state-owned investment entity.
"If you compare with our peers, we are at least as good, if not better, in terms of our growth prospects or growth performance," she said.
Zeti said for the last several years, Malaysia has shown a resilient, solid financial system and a highly developed bond market.
She added that Malaysia's fiscal position has exhibited a reduction in deficit and its external indebtedness is relatively low compared with some of its peers in the same rating category or above.
Minister in the Prime Minister's Department Datuk Seri Abdul Wahid Omar said the country's financial health as rated by Fitch is up to investors' perception, noting that Moody's and Standard & Poor's have a positive and a neutral outlook respectively for Malaysia.
Abdul Wahid also said the government is continuing its efforts to reduce the country's dependency on oil revenue.
He is hoping that oil dependency will be reduced to below last year's contribution of about 30% to national income. "We have been consistently diversifying the economy to reduce dependency on the oil and gas sector."
This article first appeared in The Edge Financial Daily, on April 24, 2015.