This article first appeared in The Edge Financial Daily, on July 5, 2018.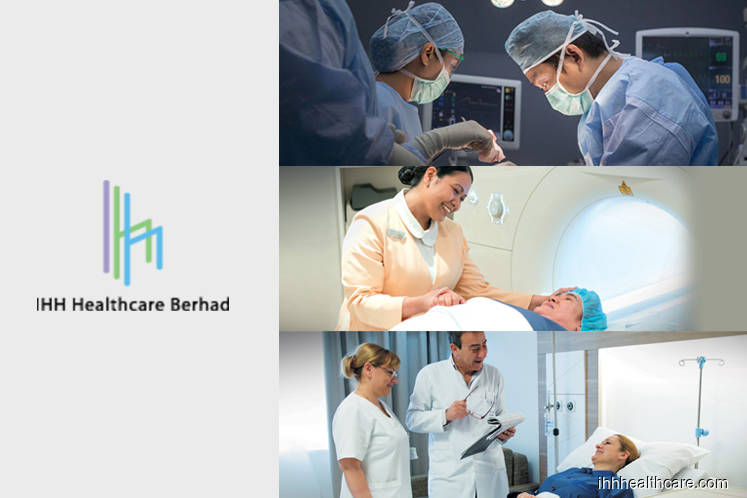 IHH Healthcare Bhd
(July 4, RM6.01)
Maintain neutral with an unchanged target price (TP) of RM6.57: IHH Healthcare Bhd announced that it had submitted a new binding offer to the board of Fortis Healthcare Ltd, which comes after Fortis on May 29 initiated a fresh bidding process and invited selected bidders to submit new proposals. IHH did not disclose the details, but we expect the structure to be similar to its previous offer, with improvements to comply with the guidelines outlined by Fortis.
But valuations in this new round could vary from the previous bidding round with downside bias, as each of the participant has conducted due diligence in accordance with Fortis' bidding process timeline, in addition to recent unravelling of alleged mismanagement of Fortis. However, we are positive about the submission as we see value in the acquisition of Fortis over the long term on its large chain and quality assets within the hospital and diagnostics business segments. This should strengthen IHH's foothold in India. We keep our earnings estimates and maintain our "neutral" call with an unchanged TP of RM6.57 premised on financial year ending Dec 31, 2019 (FY19) blended enterprise value to earnings before interest, taxes, depreciation and amortisation.
Other bidders invited to participate were the TPG-Manipal consortium and the Munjal-Burman consortium. According to news reports, the TPG-Manipal consortium had submitted its proposal, while none was heard from the Munjal-Burman consortium. Though we are optimistic about IHH's chances to succeed, we have always seen the TPG-Manipal consortium as the closest competitor as a local player with an ample size to complement Fortis' business. IHH's offer is valid until July 16, while Fortis has not disclosed any decision date for its bidding timeline. We await further developments in the coming weeks.
Fortis' requirements (on May 29) for proposals included: i) a minimum investment of 1,500 Indian crore rupees in Fortis by way of preferential allotment; ii) a plan for funding of the RHT Health Trust acquisition; iii) a plan for providing an exit to private equity investors of SRL; iv) the bid to be unconditional; v) the bid to include sources of funds to finance the transaction; and vi) plans to retain management and employees. IHH's previous proposal has roughly covered the major requirements, but would need some refining and improvements in details. IHH's previous total allocation for the bid was 40 billion Indian rupees (RM2.35 billion), with 6.5 billion Indian rupees in immediate equity infusion at 175 Indian rupees per share, implying that IHH take up a 6.7% stake, while demanding the right to appoint two directors onto Fortis' board. The subsequent equity infusion of up to 33.5 billion Indian rupees at a cap price of 175 Indian rupees per share was non-binding. — PublicInvest Research, July 4