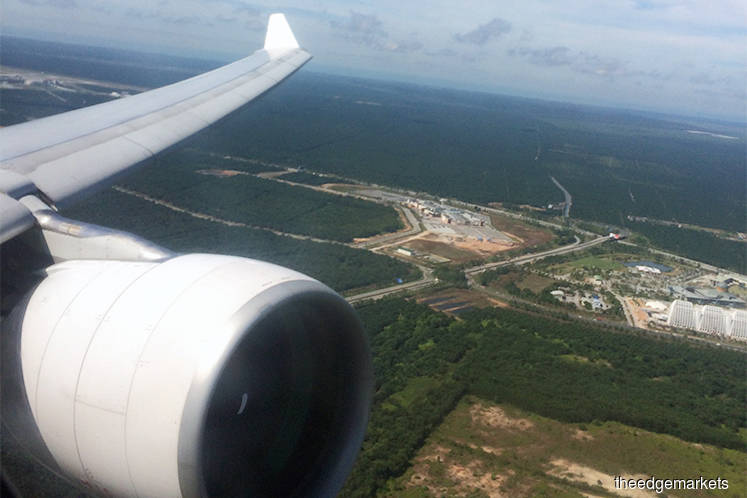 KOTA KINABALU (Jan 15): Long Pasia is among the 40 Rural Air Service (RAS) routes to be operated by MASwings under the new Public Service Obligation (PSO) agreement for 2019 to 2024, said Malaysian Aviation Commission (Mavcom) Chief Operating Officer, Azmir Zain.
He said Long Pasia already had an aviation infrastructure with the existing of Short Take-Off and Landing Ports (STOLports) in the area.
"Further discussions with the state government will be held to see the best approach to reactivating and reoperating the STOLport.
"We just commenced talks with the Federal government and are also looking to starting a discussion with the (Sabah) state government about reactivating Long Pasia. Malaysia Airports, another stakeholder, also needs to be engaged.
"Long Pasia has an advantage as it is an existing facility and is just a matter of reactivating and ensuring it meets the various technical standards," he told a media briefing here, today.
Azmir said based on Mavcom's study, Long Pasia was among rural areas in Sabah which required RAS services to facilitate the folks in the area having an access to other places.
He added that besides Long Pasia, rural folks at Bukit Mabong, Kapit, Belaga and Long Silat in Sarawak will also benefit from the RAS services once the infrastructure is developed.
Azmir said the RAS programme was important for Sabah and Sarawak's economic growth, given that the it provides a key service to communities, to not only obtain basic necessities.
"It also empowers small businesess to grow, while allowing children from these communities to access better education," he added.
According to Azmir, the RAS programme had evolved under the new PSO agreement by being reduced to 40 routes, compared to 49 previously, thereby, ensuring the true concept of the service connecting rural to rural or rural to urban areas.
Through the new agreement, six routes, namely Kota Kinabalu-Sandakan, Kota Kinabalu-Tawau, Kota Kinabalu-Miri, Kuching-Miri, Kuching-Bintulu and Kuching-Sibu, were reclassified as fully commercial routes effective Jan 1 this year.
"These routes no longer fulfil the PSO definition and cannot be categorised as RAS in view of them being jointly operated by MASwings and other commercial airlines. Mavcom is of the view that an improved RAS programme will benefit passengers in Sabah and Sarawak and the sector as a whole," said Azmir.
He also said Mavcom will continue to ensure that the RAS was provided to passengers in the most efficient and effective manner, as well as ensure the optimal use of government subsidies, for the continued air intra-connectivity of Sabah and Sarawak.
"The monitoring system for RAS has been enhanced and will involve passenger feedback to ensure passenger welfare is prioritised, including improved the reduction in cancellations and delays, as well as an increase in flight frequencies," he added. — Bernama