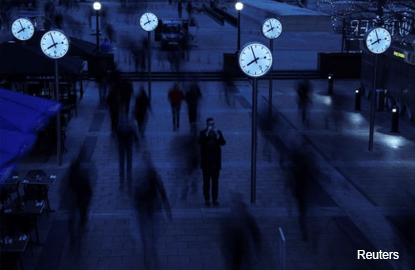 LONDON (Feb 28): European Union workers are the "lifeblood" of London, with sectors such as health and construction reliant on their labour, and so they should be guaranteed the right to stay after Brexit, politicians from the British capital said on Tuesday.
The London Assembly's Economy Committee said about 13 percent of the capital's five million jobs, some 600,000, were currently held by workers born in EU countries, including about a third of all those working in the accommodation and food sectors and a quarter of construction employees.
"London relies on EU workers like no other region. EU workers are the life blood of the capital's economy – they build vital homes, care for the sick and elderly and provide food and accommodation services," said Fiona Twycross, chairman of the committee.
"Sectors, like health, construction and hospitality should not be pushed to the cliff edge, due to their reliance on EU workers."
Prime Minister Theresa May has said settling the question of the rights of EU citizens living in Britain is a priority in Brexit talks but has ruled out making any promises until a deal is agreed over the future of Britons living in Europe.
The London committee said EU nationals made up 12 percent of the capital's population, compared to 4 percent across the whole of the UK, and said May should guarantee them a right to stay now and not use them as a bargaining chip.
Last week, official figures showed that net migration of EU citizens to Britain in the year to last September, including the three months following the EU referendum, was 165,000, a drop of 6,000 on the previous year. - Reuters