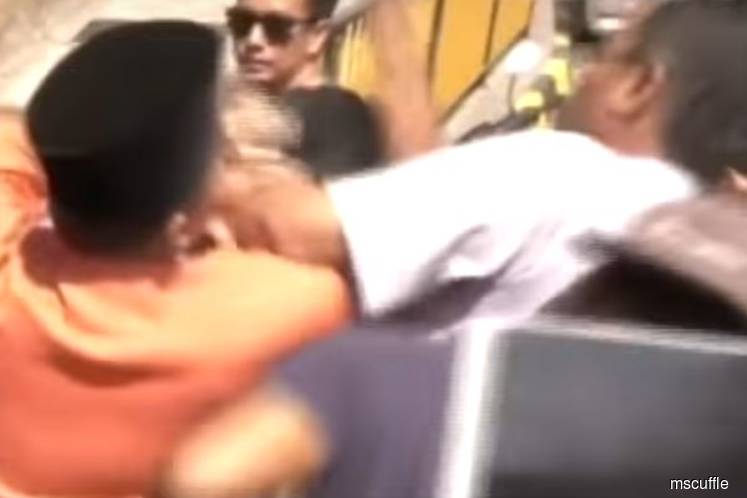 KUALA LUMPUR (March 27): UMNO Supreme Council member Datuk Lokman Noor Adam will be charged in court tomorrow following a recent incident in which several Universiti Malaya (UM) students were manhandled at a bus stop in Pantai Baharu here.
Lokman, who confirmed the matter via his Facebook page, said he received a court summons today and was asked to appear at the Jalan Duta Court Complex at 9am tomorrow.
He said Petaling Jaya UMNO Division chief Datuk Mutalif Abdul Rahim and two other individuals would also be charged with regard to the case.
"It is said I will be charged under Section 323 of the Penal Code which will be read together with Section 149 of the Penal Code, whereby I allegedly caused injury (to one of the students)," he said.
Last Friday, an altercation occurred at the bus stop between UM students and supporters of former prime minister Datuk Seri Najib Tun Razak.
At the time of the incident, Najib was speaking to a group of students at a restaurant located opposite the bus stop.
The police have confirmed receiving 12 reports following the incident.