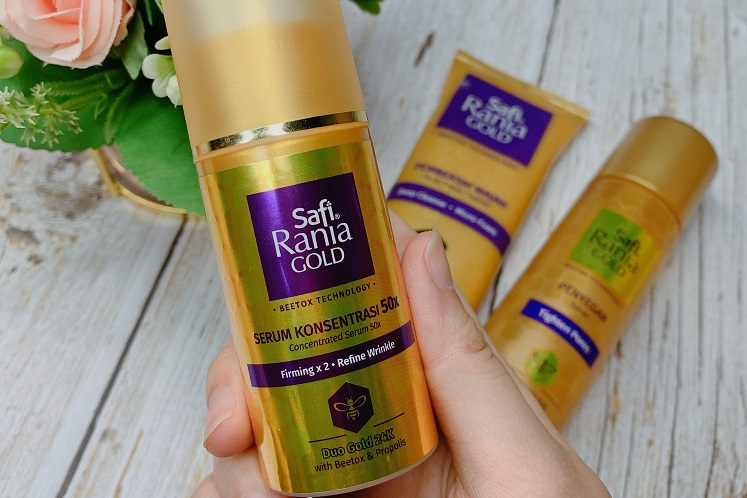 Malaysian skincare brand Safi has made its debut on e-commerce platform Tmall Global through Lazada's "Sell to China" programme, which introduces popular Southeast Asian brands to millions of Chinese consumers via cross-border e-commerce.
Tmall Global is the largest cross-border e-commerce platform in China, offering Chinese consumers over 25,000 international brands and over 5,100 product categories from 92 countries and regions. 
Safi is the first Malaysian brand benefitting from the "Sell to China" programme, which was launched in October 2019 to propel the growth of Southeast Asian brands beyond their home markets. The Safi brand is fully owned by Wipro Unza (Malaysia) Sdn Bhd, part of Wipro Enterprises Group.  
Safi's skincare products are alcohol and gelatine-free, made with naturally derived ingredients. The brand's entry into China will further diversify the options available on Tmall Global for the consumers who are increasingly willing to try new high-quality natural products. 
"We have a very successful partnership with Lazada on LazMall and are excited for the opportunity to be the very first Malaysian skincare brand on Tmall Global. We look forward to providing our high-quality halal skincare products to Chinese consumers via Tmall Global," says Safi product manager and spokesperson Kazlina Mohd Kassim.
The launch of Safi on Tmall Global will also benefit from the strong trade ties between Malaysia and China, especially given that Malaysia is the first electronic World Trade Platform (eWTP) hub outside China. Alibaba's Cainiao smart logistics will provide an end-to-end solution to efficiently move Safi products from the factory in Malaysia to a cross- border e-commerce warehouse in China and then to consumers who make purchases on Tmall Global.
eWTP is a private sector-led, multi-stakeholder initiative that facilitates collaboration to share best practices, incubate new trade rules, and foster a more integrated policy and business environment to support inclusive trade and the digital economy. It aims to help small and medium enterprises (SMEs), women and youth by developing policies and making it easier for them to leverage technology in order to participate in global trade. 
Lazada Malaysia chief executive officer (CEO) Leo Chow says the company is committed to empowering Malaysia's home-grown brands and SMEs to succeed in the local markets as well as beyond the region. This is done by partnering with its sister companies in China and other markets.
Tmall Global provides a massive commercial opportunity for international brands to reach the growing middle class in China, says Chris Wang, Tmall Global's head of business development for Southeast Asia, Hong Kong, Macau and Taiwan. 
"Helping companies in the fast-moving consumer goods space like Safi is part of our mission to make it easy to do business for Southeast Asian brands. As we battle Covid-19, we will continue to work with Lazada to contribute to economic recovery by helping businesses benefit from demand in the Chinese market," he adds. 
Malaysia Digital Economy Corporation (MDEC) CEO Surina Shukri says the government agency is proud to see more home-grown digital-powered businesses penetrating the international markets via cross-border e-commerce. "The advent of giant e-commerce marketplaces such as Tmall Global has made it easier for local businesses to export B2C (business-to-consumer) products internationally, especially to the China market. 
"The eWTP hub in Malaysia is expected to establish the country as the heart of digital Asean and facilitate the trade movement of Malaysian-made export products in an integrated and inclusive environment that will cater to cross-border logistics," says Surina.
As the nation has been badly impacted by the Covid-19 pandemic, e-commerce is seen as a critical component to spur the growth of the digital economy, she adds. "We believe an increase in e-commerce adoption nationwide will further drive MDEC's commitment to intensifying Malaysian SMEs' participation in cross-border e-commerce. This is done by leveraging the strength of Malaysia's eWTP hub that was established under the Digital Free Trade Zone initiative," says Surina. 
Other brands under the "Sell to China" initiative include Indonesia's hair product brand Ellips and Filipino cosmetic brand Sunnies Face. The former managed to sell 40 times its daily average in under 12 hours during Tmall's 11.11 Global Shopping Festival Last year, while the latter became one of the top three new brands in Tmall Global's lipstick category just three months after its launch.