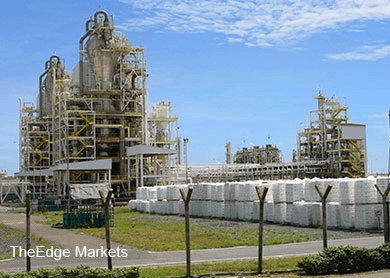 KUALA LUMPUR: Datuk Wan Zulkiflee Wan Ariffin, Petroliam Nasional Bhd (Petronas) president and group chief executive officer, (CEO) opines that oil and gas (O&G) companies which are facing headwinds from fallen crude oil prices should consider mergers as an alternative to strengthen their footing.
Speaking at the 18th Asia Oil and Gas Conference 2015 CEO Strategic Dialogue yesterday, Wan Zulkiflee said that as the industry landscape has become increasingly uncertain, "merging may be the best way forward for some" companies.
He noted that industry players are taking steps to consolidate their operating assets and technology expertise which have been made through mega mergers.
"While mergers come with their own risks, returns can be rewarding if the bets are called right ... At the end of the day, companies that have survived this industry cycle may come out more prepared and resilient for future challenges," he said.
Separately, during his keynote speech at the opening ceremony, Wan Zulkiflee noted that there are ample opportunities for consolidation.
"Those with heftier cash reserves and other means to fund acquisitions, and who are guided by a clear strategic focus, will be able to beat competitors to the negotiating table for winning deals. These manoeuvres will position them ahead of the pack when oil prices recover.
"In this respect, I feel strongly that Malaysian oil and gas companies must extend themselves to explore consolidation opportunities within the fraternity to increase their competitiveness and position the country's oil and gas industry in good stead when the global market recovers."
He said that following the repercussions of the oil price drop, opportunities have presented themselves as companies make the effort to ensure that processes and cost structures are redesigned for simplicity and to support long-term lower operating costs and higher efficiency.
"This, in fact, should be expanded beyond individual organisations through collaborative measures to tackle the issue in wider spheres of influence.
"I firmly believe that the industry must respond in a cohesive manner to make tangible impacts to lower costs and drive up efficiency levels," he said.
Wan Zulkiflee added that there is still room for optimism "within the gloom and doom".
"I would like to call upon players in the industry to interpret the current scenario through the lens of an optimist; we are now in the mode of realising opportunities amid challenges, to initiate reforms into our economies, build capability for our workforce and explore new ways to increase competitiveness."
This article first appeared in The Edge Financial Daily, on May 19, 2015.