This article first appeared in The Edge Financial Daily, on April 24, 2018.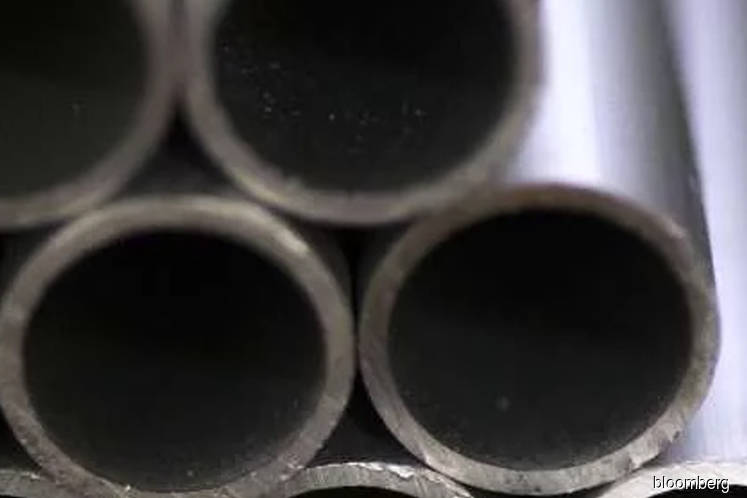 KUALA LUMPUR: The spike in global aluminium prices late last week — amid concerns over a global supply disruption — did not create much excitement in Malaysian aluminium stocks, as local players are likely to be affected by the US' sanctions on Russia.
On April 19, LME aluminium touched a seven-year high of US$2,650 (RM10,335) per tonne amid concerns over supply disruption, following the US government's decision to impose sanctions on Russian aluminium producer United Company Rusal, which accounts for almost 9% of the world's primary aluminium output.
At press time, aluminium prices were lower but were still hovering around six-year highs at US$2,460 per tonne, amid speculation that Russia would come to the aid of Rusal, while alumina traded at US$580.81 per tonne.
Global aluminium group Rio Tinto was also affected by the sanction as it procures alumina, the raw input for aluminium, from Rusal and therefore will not be able to meet its supply contracts.
While the spike in aluminium prices did excite counters such as Press Metal Bhd, LB Aluminium Bhd, Aluminium Co of Malaysia Bhd (Alcom) and A-Rank Bhd, the rally was short-lived as the counters had since seen a correction in their share prices.
Upon reports of supply shortage, Press Metal rose 4% touching a one-and-a-half-month closing high of RM5.26 on April 19, but had since fallen 3% to yesterday's closing of RM5.10.
Similarly, Alcom rose to an almost three-month high of 90 sen on April 19 but had since fallen 8% to yesterday's closing of 82.5 sen.
Similarly, LB Aluminium and A-Rank saw multiple-month highs of 67 sen and 84.5 sen respectively on the same date but closed lower yesterday at 82.5 sen and 75.5 sen.
In a recent note, AmInvestment Bank said Press Metal would not be spared from the turmoil in the global aluminium industry and had reduced its fair value on the counter to RM3 from RM3.23 previously.
"Press Metal is likely to be forced to reduce its annual production amid the global alumina supply shortage.
"We lower our sale volume assumption by 10% annually to 685,000 tonnes but increase our average selling price forecast by 3%, 12% and 12% to US$2,000 per tonne, US$2,400 per tonne and US$2,500 per tonne respectively on the back of an uptrend of alumina prices," said the research house.
It also raised its forecast alumina price for FY18, FY19 and FY20 by 12%, 33% and 33% to US$380 per tonne, US$490 per tonne and US$520 per tonne respectively.
As it maintains its protectionist stance, the US had imposed duties of 25% on steel and 10% on aluminium on imports from several countries, including Russia, effective March 23.
The Kremlin said it is considering various options to assist Rusal after the US blacklisted the company and its major shareholder Oleg Deripaska for suspected meddling in the 2016 US election, although Deripaska described the allegations as ridiculous.