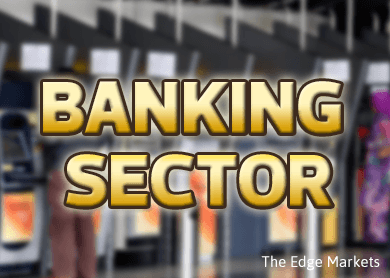 LOANS extended outside the country by units of Malaysian banking groups will be subject to the revised guidelines on restructured and rescheduled (R&R) loans when they are consolidated into the books of the parent banks, industry sources say.
"The R&R is not applicable to loans outside Malaysia but if they are consolidated back here, it means the parent company here will have to look into them," says a source familiar with the matter. "For example, an Indonesian bank's portfolio in Indonesia will not have to follow the guidelines here but if it is consolidated back to the Malaysian level, then the portfolio will have to be subject to the requirement as part of the reporting at the consolidated level. If the local banking group has been undertaking the practice, then the change should not have an impact."
Banking analysts and consultants believe there will be an increase in impaired loans.
To recap, on April 6, Bank Negara Malaysia issued the "Classification and Impairment Provisions for Loans/Financing" policy document, requiring loans that have been rescheduled or restructured following an increase in the credit risk of a borrower to be tagged as R&R in the Central Credit Reference Information System (CCRIS) and classified as impaired.
After observing a minimum six months' nursing period, banks can reclassify these accounts as non-impaired. This is a more prudent approach compared with the previous minimum three-month period.
The requirement is applicable to all loans and financing from corporate and retail banking but excludes hire purchase.
"If loans outside Malaysia are also subject to this, then moving forward, the probability of impaired loans going up will rise. Based on this new guideline, the rate of reclassifying impaired loans to non-impaired loans will slow down. It also gives banks less flexibility in allowing customers to restructure or reschedule their loans and it comes at a time when the economy is weakening not just here but also in neighbouring countries where Malaysian banks are operating," says a senior analyst with a foreign research house.
"From [our] conference calls with banks on this [R&R], some [of them] were not concerned and said there would not be much impact ... but there is a time lag to this. This was also prior to this news that loans outside Malaysia are also subject to the requirement. The asset quality of banks now is still okay but may deteriorate if the banks are not prepared. It also depends on how stringent Bank Negara is in enforcing this," the analyst adds.
Meanwhile, a banking consultant says banks have run simulations based on the recent revision in guidelines and some results show that impaired loans will creep up. "In the past, after an account becomes performing in three months, it is reclassified out of impaired loans. Now, banks have to wait for six months," he says.
"Banks have said that they have models to provide evidence of recovery prior to waiting for six months but Bank Negara is concerned about 'relapses' after the account becomes performing. There is more certainty of the account continuing to be a performing loan after six months of performance rather than three months.
"It is also to standardise the practice and to brace for a more difficult economic situation. These measures are designed to provide an early warning to banks," he adds.
Bankers also say the banks will need to make a judgement call on the credit risk of the borrower. "If the bank feels that the credit risk of the borrower increases — be it through a need to restructure a couple of times — then they should be prudent and tag the loan as impaired," says a banker.
Industry sources familiar with the R&R guidelines say some banks were already practising the more stringent approach before the revision was announced.
"What Bank Negara is doing is standardise the practice so that everyone is on the same page. Most of the banks were already compliant with this but, of course, there are some banks that have not [complied] and this is why there is a need to standardise," notes the source.
"This is a pre-emptive move. Prior to this, most banks took on the evergreening of loans regardless of risk. That is risky," adds the source. Evergreening of loans refer to the practice of rolling over bad loans instead of getting them paid.
AffinHwang Research in a May 11 note says although the disparity of loan loss cover (LLC) among banking institutions vary from as low as 61.1% to as high as 128.7%, Bank Negara has reiterated that the banking institutions have passed its test for prudent valuation of loans/financing and the appropriate impairment provisions required.
"Hence, the industry's low gross impaired loan (GIL) ratio of 1.63% as at March 15 continues to reinforce the banking industry's sound practices while the LLC of 98.3% is regarded as an adequate level," it says.
Bank Negara met up with banking analysts a fortnight ago to talk about the revised R&R guidelines. Banking analysts say the size of R&R loans relative to the Malaysian banking system could not be ascertained but the regulator assured that the magnitude is small and unlikely to pose a systemic risk.
RAM Rating in a May 5 release says it expects to see an uptick in the industry's GIL ratio this year, resulting from new R&R activity after April 1, following the implementation of this new guideline. The new requirement only applies to loans that are rescheduled and restructured on or after April 1, and not retrospectively.
UOB KayHian Research, in a May 11 report, expects industry provisions to rise as the new guidelines will result in lower write-backs and recoveries.
In their recent financial quarterly announcements last week, banks such as CIMB Group Holdings Bhd (fundamental: 1.05; valuation: 2.10) and Affin Holdings Bhd (fundamental: 1.10: valuation: 2.25) see their bottom lines being hit by higher bad loan provisions.
This article first appeared in The Edge Malaysia Weekly, on May 25 - 31, 2015.