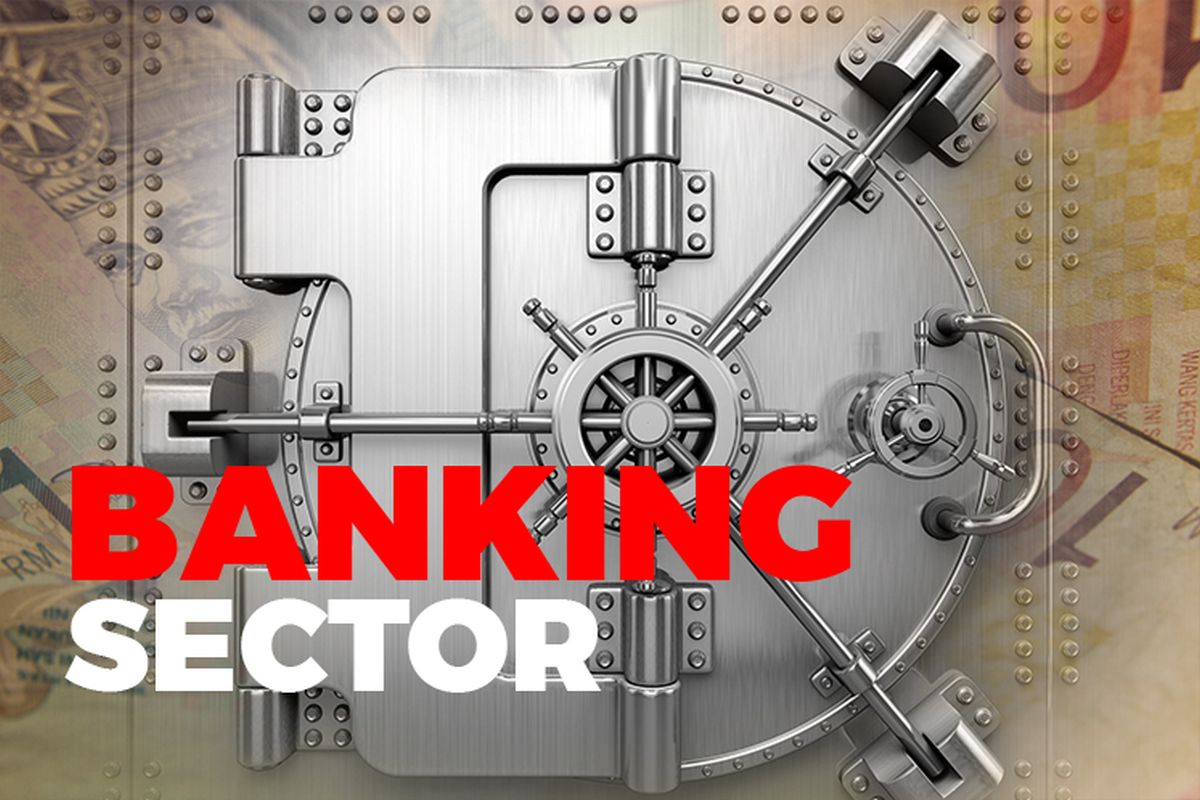 KUALA LUMPUR (March 4): While local banks appear to be off to a decent start this year as loan growth gathered steam in January, leading indicators are showing mixed signs that reflect their cautious outlook.
The banking system loans as at January 2021 grew at a slightly faster rate of 3.8% year-on-year, compared with 3.4% a year ago, according to the latest banking data from Bank Negara Malaysia, driven mainly by the business loan segment, which expanded 1.5% y-o-y as at end January versus 0.5% y-o-y at end December 2020.
Growth in household loans, on the other hand, slipped from 5% y-o-y at end-December to 4.9% y-o-y at end-January.
Loan applications grew 9.7% y-o-y due to better household credit appetite. However, the business segment continued to decline, with contraction widening to 15.7% from 4.5% in December. Loan approvals, meanwhile, shrank by a further 3.5% from 0.1% in December, caused by tighter business and household lending.
Asset quality showed some weakness as gross impaired loans (GIL) ratio ticked up four basis points month-on-month to 1.60%, after the automatic loan deferment ended in September.
"We expect GIL ratio to creep upwards but would not be overly concerned, as banks have made heavy pre-emptive provisioning in FY20 and we reckon credit risk has been passably priced in by the market, looking at the elevated net credit cost (NCC) assumption used for FY21 by both us and consensus," Hong Leong Investment Bank research analyst Chan Jit Hoong wrote in a note recently.
Still, there is a risk of it deteriorating further, especially as loans with repayment assistance pose risks to Malaysian banks' asset quality, said Moody's Investors Service.
In fact, the four largest Malaysian banks – Malayan Banking Bhd, Public Bank Bhd, RHB Bank and CIMB Group Bhd – each reported an increase in loans with reduced or deferred instalments, that is loans benefiting from pandemic-related repayment assistance (RA), Moody's Investors Service wrote in a note.
The proportion of loans under RA for these banks increased to 13% on average in February from 11% in November 2020, while Hong Leong Bank's loans under RA declined to 7% in January from 8% in November 2020.
"The increase in loans under RA is credit negative for the banks because a greater proportion of loans risk becoming delinquent when RA ends on June 30, especially if economic growth remains subdued," it said, adding that the recent lockdown in January exacerbates the risk to asset quality and economic growth in 2021.
RA supports borrowers whose repayment capacity is affected by pandemic-related disruptions to their incomes. B40 households and micro-enterprises can defer monthly repayments for three months or reduce repayments by 50% for six months under the government's Targeted Repayment Assistance scheme announced in November 2020.
MIDF Head of Research Imran Yusof said contribution from the targeted repayment assistance to banks' total loans book seems manageable for now, as it is much lower than first anticipated.
"Having said that, we have observed a slight increase lately, based on data from banks' results announcement. This came within the retail segment and mostly on mortgages, and was probably due to the enforcement of MCO 2.0. However, we view this as temporary weakness in which the banks will have to navigate and we expect that this should begin improving, once the economic recovery gathers pace," said Imran.
Bank Islam Malaysia Bhd chief economist Dr Mohd Afzanizam Abdul Rashid said banks will continue to remain vigilant on asset quality by ensuring that the application received will be thoroughly screened in order to get a better sense of the credit risks, especially in respect to the customers' ability and willingness to pay their loans.
"This is ultimately the bread and butter issue for the sector. No doubt the cost of borrowings has become cheaper, following a very accomodative monetary stance adopted by BNM. But the onus is on the banking institutions to ensure that every financing contract will continue to perform. In that sense, we can expect the credit underwriting standard would be more robust and covers all angle before banks would approve financing applications," he said.
As loans under RA are not classified as impaired, nonperforming loan formation has slowed for most banks, noted Moody's. In fact, as of end-2020, gross impaired loan ratios fell across the five banks compared with a year earlier, with the exception of CIMB Group, whose exposure to the oil and gas sector contributed to a deterioration in its asset quality.
However, with RA expected to end in June, the extent of this segment's migration to nonperforming loans will depend on the pace of economic recovery in the second half of this year, it said.
Nonetheless, Malaysian banks still have strong capitalisation and loan-loss coverage ratios to buffer losses, noted Moody's.
On average, it noted that the five banks' Common Equity Tier 1 capital ratio was stable at around 14.4% at end-2020, compared with 14.3% a year earlier, while average loan-loss coverage ratio improved to 148% from 94%, as a result of efforts to front-load provisions.
"The banks' proactive provisioning will prevent a surge in credit costs if, as we expect, asset quality deteriorates this year," it added.