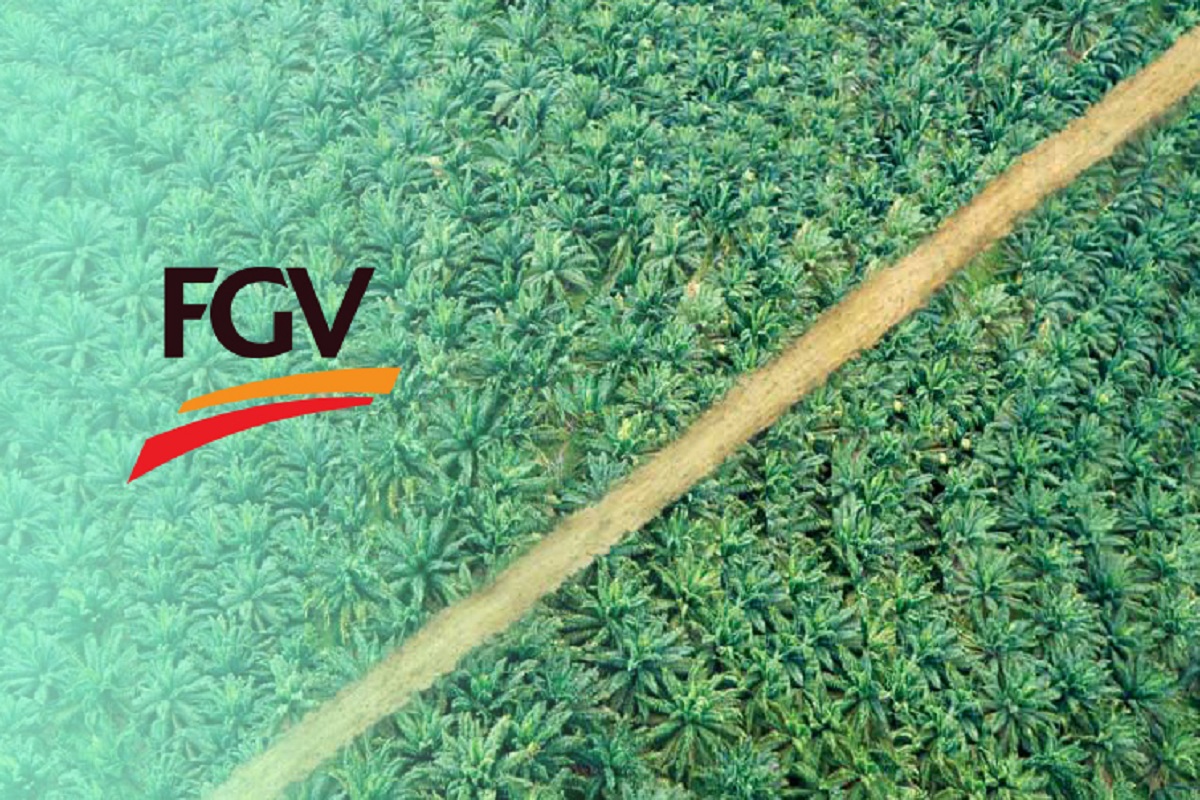 KUALA LUMPUR (Oct 30): While the termination of the land lease agreement (LLA) with the Federal Land Development Authority (Felda) will significantly reduce FGV Holdings Bhd's landbank moving forward, the development is however deemed financially positive to the group and could even pose new acquisition opportunities, analysts say.
Yesterday, FGV said it will start the process of terminating the LLA with Felda once it receives an official notice from them on the matter, adding that the compensation due to the company could be between RM3.5 billion and RM4.3 billion.
This follows the announcement on Oct 28 by Minister in the Prime Minister's Department (Economy) Datuk Seri Mustapa Mohamed, who said the Cabinet has agreed to the special task force's recommendation for the termination of the LLA.
"Should the LLA be terminated, we expect FGV's total landbank to shrink by about 80% to about 89,000 ha based on the removal of 350,700 ha leased land from FGV's current total landbank of 439,7000 ha, most of which are oil palm planted area," MIDF analyst Khoo Zhen Ye wrote in a note today.
FGV, however, will still keep all of its 68 palm oil mills and 51% stake in MSM Malaysia Holdings Bhd, as these are not under the LLA, said Hong Leong Investment Bank (HLIB).
This will in turn result in a change in business model, for example from a pure upstream plantation company to a palm oil mill processor, it said.
"The latest development could be a prelude to a merger and acquisition. Recall on Oct 15, 2020, FGV announced that it has received an expression of interest from Perspective Lane (M) Sdn Bhd (a wholly-owned unit by Tan Sri Syed Mokhtar Albukhary's privately-owned Restu Jernih Sdn Bhd), which expressed its interest to participate in FGV via an injection of plantation assets into FGV," said HLIB analyst Chye Wen Fei in a note today.
Assuming that FGV does receive a compensation of between RM3.5 billion and RM4.3 billion, this would give the group a significant war chest, noted AmInvestment bank.
"The group can either look for new landbank, repay its borrowings or pay additional dividends. As at end-FY19, FGV had gross external borrowings of RM4.0 billion and loans due to its ultimate shareholder of RM1.1 billion," said AmInvestment bank analyst Gan Huey Ling.
MIDF's Khoo said that according to FGV's management, the group currently incurs annual operating costs of about RM1.5 billion for maintenance and upkeep costs, such as replanting, fertilising, staffs' quarters and plantation workers' wages, mostly on LLA lands.
"As such, we anticipate that the group could potentially have a leaner cost structure should [the] LLA [be] terminated as Felda would probably need to assume those expenses, in addition to the removal of the fixed lease payment of RM248.0 million per annum to Felda," noted Khoo.
Nevertheless, Khoo noted there are several issues that are placing the group in an unfavourable light despite setting forth on a turnaround plan.
These include the ban on the group's palm oil by the US for alleged unfair labour practices though the group is in the midst of resolving the issue. Secondly, he said, the government's decision to support the LLA termination casts a shadow on FGV's position as one of the biggest plantation companies.
"We also postulate that it is still early to assess the possible impacts on the termination of [the] LLA, depending on the outcome of the negotiation phase," said Khoo.
Both HLIB and AmInvestment Bank maintain their "hold" calls on the stock, which is currently trading 2.78% or three sen higher at RM1.11. Their target prices also remain at RM1.08 and RM1.14 respectively.
Meanwhile, MIDF maintains its "neutral" call, with an unchanged target price of RM1.18.
At 10.50am, FGV rose 1.85% or 2 sen to RM1.10, for a market capitalisation of RM4.01 billion. 
Read also:
FGV expects compensation from LLA termination to be between RM3.5b and RM4.3b 
PMO: Cabinet agrees to termination of Felda's land lease agreement with FGV
Syed Mokhtar expresses interest to merge his plantation assets with FGV