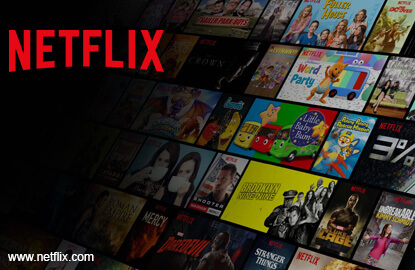 SINGAPORE (Dec 7): Forget Narcos. Netflix's 86 million users around the world could soon find themselves addicted to Singapore's The Little Nyonya instead.
From early 2017, over 20 of Singapore's locally-produced Chinese TV series will be made available on the streaming service, Mediacorp and Netflix say in a joint announcement on Wednesday.
Under the agreement, award-winning classics such as The Little Nyonya and The Golden Path will be streamed together with more recent dramas, such as The Dream Job and The Truth Seeker to more than 190 countries around the world.
"We are delighted to have this opportunity to showcase our local dramas to a global audience on Netflix, and give them a taste of made-in-Singapore content," says Mediacorp's Chief Content Officer CheeK.
"We hope to cultivate more discerning fans beyond our shores, who are looking for high-quality Asian content," he adds.
"Netflix's content library is growing every day and we are excited to be adding homegrown dramas by Mediacorp to the service," says Netflix Asia's Vice President of Communications Jessica Lee. "These popular local shows will now find new audiences all over the world, truly making Netflix a service that has something for everyone."