This article first appeared in The Edge Financial Daily, on April 19, 2017.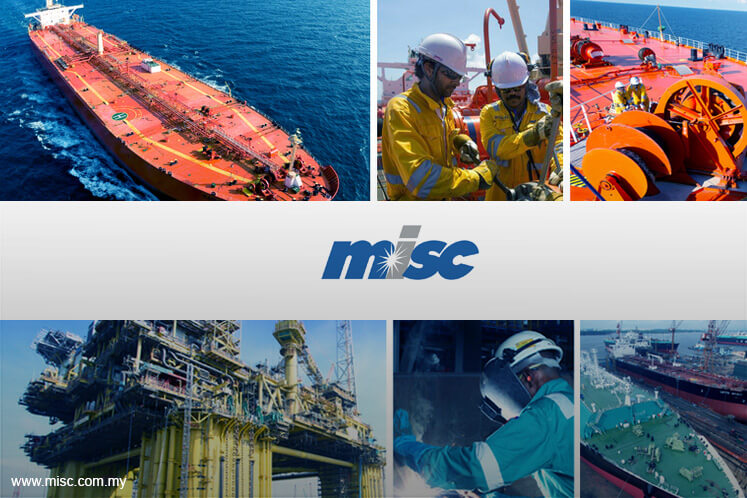 MISC Bhd
(April 18, RM7.33)
Maintain hold with a fair value of RM7.35: Further to our update last Friday, management has claimed that the upstream report on Chevron's award of another floating, storage and offloading vessel (FSO) to MISC Bhd is incorrect as the project's details are still at a preliminary stage and far from completion.
Recall that the report had indicated that the FSO could be used for the Ubon field in the Gulf of Thailand. The Ubon project has been downsized in the past year as Chevron and its joint-venture partners sought to improve the project's economic viability. The revised version of the development plan includes a downsized processing platform and an FSO for associated liquids.
Back in August last year, MISC secured its maiden project in Thailand with a US$230 million charter from Chevron to lease and operate an FSO for the Benchamas 2 project, at Block B8/32 in the Pattini basin.
For the Benchamas 2 job, the construction is also being carried out at Malaysia Marine and Heavy Engineering Holdings Bhd, with Sofec providing the external turret mooring system.
During the bidding phase for the Benchamas 2 contract, Upstream indicated that a suggestion for an optional FSO might be available to the successful provider.
As we had earlier indicated, this second Thailand-based FSO, even if it was awarded, would not have a significant impact on the group's future earnings.
The main driver of the group's earnings will be its liquefied natural gas (LNG), petroleum and offshore divisions. While LNG and offshore charter rates are mostly fixed for the long term, 57% of MISC's petroleum vessels are on spot, which tend to have a significant impact on earnings.
Large tanker charter rates declined as February's very large crude carrier rates fell 44% year-on-year (y-o-y) and 29% month-on-month (m-o-m) to US$29,000 (RM127,890) per day. Likewise, smaller tanker rates also dropped as Aframax decreased 44% y-o-y and 30% m-o-m to US$15,000 per day, while Suezmax plunged 67% y-o-y and 49% m-o-m to only US$12,000.
Going forward, Opec's production cut, which began this year, is negatively affecting shipping demand even though new tanker deliveries will become more rational from 2018. — AmInvestment Bank, April 18