This article first appeared in Digital Edge, The Edge Malaysia Weekly, on February 28, 2022 - March 06, 2022.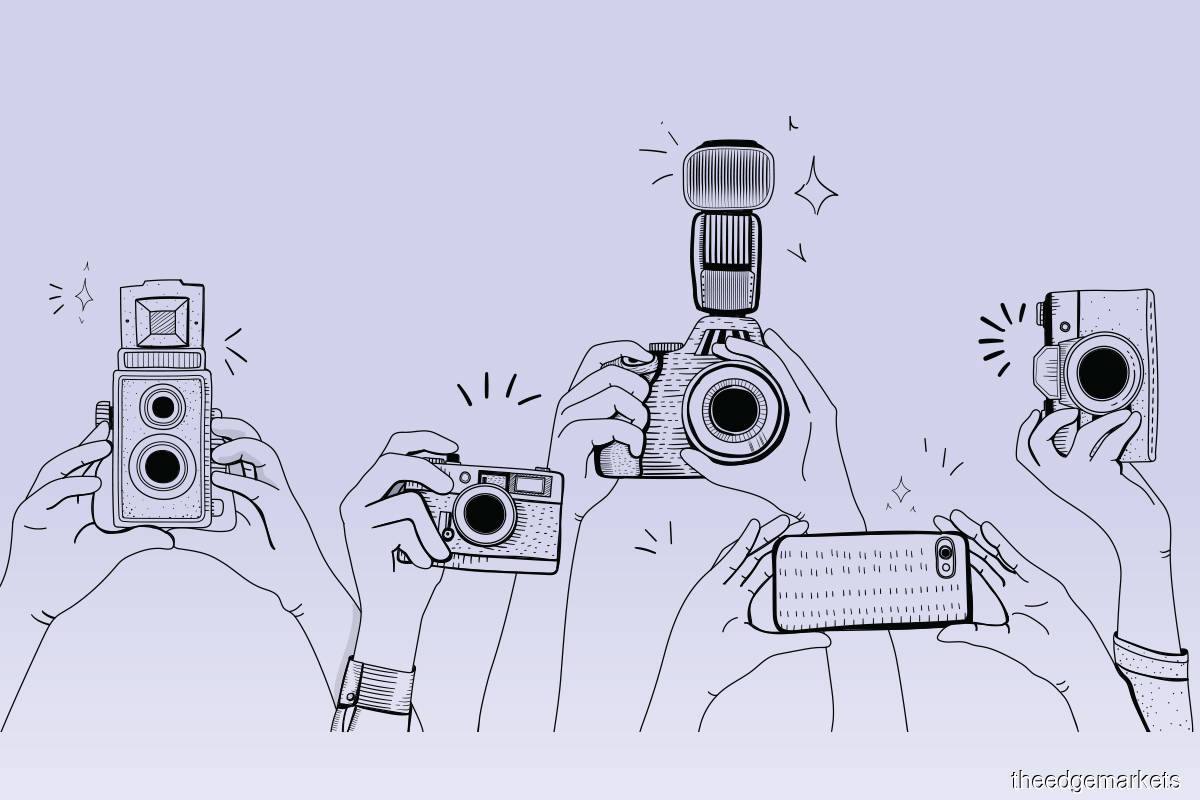 The Covid-19 pandemic has prompted many to start their own social media channels, mainly to keep themselves occupied and earn a side income. 
Although movement restrictions have been eased, budding influencers continue to create content — mainly using their smartphones — and uploading it on their social media platforms such as Instagram and YouTube.
But smartphones can only do so much if you are thinking of going pro and commercialising your content. 
So, those looking to up their street cred and produce professional content could graduate from regular smartphones and compact cameras to action cameras. These cameras excel at capturing high-resolution video and high-quality still photos — which is every professional content creator's goal.
1 Feiyu Pocket 2S
This is a pocket action camera that allows users to separate the removable gimbal lens that has a magnetic mount from the body and clip it onto their clothes, or mount it anywhere they want, while keeping the handle out of the way.
It is pretty handy for professional filmmakers and photographers who need to place gimbal cameras in small locations. Its ultra wide-angle lens with three-axis stabiliser allows users to explore more and be creative with the footage they want to shoot. 
For the avid traveller, the Feiyu Pocket 2S is a good choice as it comes with different shooting modes such as AI Beauty function, Object Tracking and external audio playbacks. 
2 Xiaomi FIMI Palm 2
Xiaomi's new handheld pocket command, the FIMI Palm 2, is one of its best-selling action cameras. Equipped with an all-in-one design, it packs a punch with an audio jack and 308 minutes (about five hours) of battery life. 
The FIMI Palm 2 can shoot video of up to 4,000 pixel resolution at 30 frames per second (fps) and 2,700 pixel resolution at up to 60fps. It also has slow-motion modes for high-definition videos of up to four times normal speed. Additionally, it offers features such as time-lapse, panoramic photos and hyperlapse.
The micro three-axis stabilisation feature helps stabilise footage with a high-precision sensor. The gimbal camera also comes with an editing template for those who are new to editing. 
3 GoPro HERO10
The GoPro HERO10 allows users to livestream straight from the action camera itself. Its HyperSmooth 4.0 stabilisation feature reduces shakiness during recording. This device is tougher than other GoPro action cameras as users can take it diving down to a depth of 10m. The HERO10 comes with a G2 processor that is twice as powerful than its peers'. 
4 DJI Action2 
The DJI Action2 is a modular camera enhanced with directional audio that records sounds from multiple directions and angles, allowing the device to record dynamically. 
Instead of the common three-axis stabiliser feature, it comes with a "horizon steady" feature, which ensures that footage remains stable even on the wildest terrain with a 155°, super wide field of view. The front touchscreen module makes it easy to ensure you are the centre of attention, which is suitable for vloggers who shoot extreme and adventure footage. 
5 Insta360 ONE R Twin Edition 
The Insta360 ONE R Twin Edition comes with a dual 360° lens that can capture videos of up to 5,600 pixel resolution, preserving details of moving subjects in the footage. Its "Flowstate" stabilisation feature achieves a gimbal-like stabilisation even without a gimbal. It ensures footage stays clear and steady in low light conditions. This device comes with an invisible selfie stick, enabling users to shoot the footage from the perspective of a third person.