This article first appeared in Digital Edge, The Edge Malaysia Weekly, on July 25, 2022 - July 31, 2022.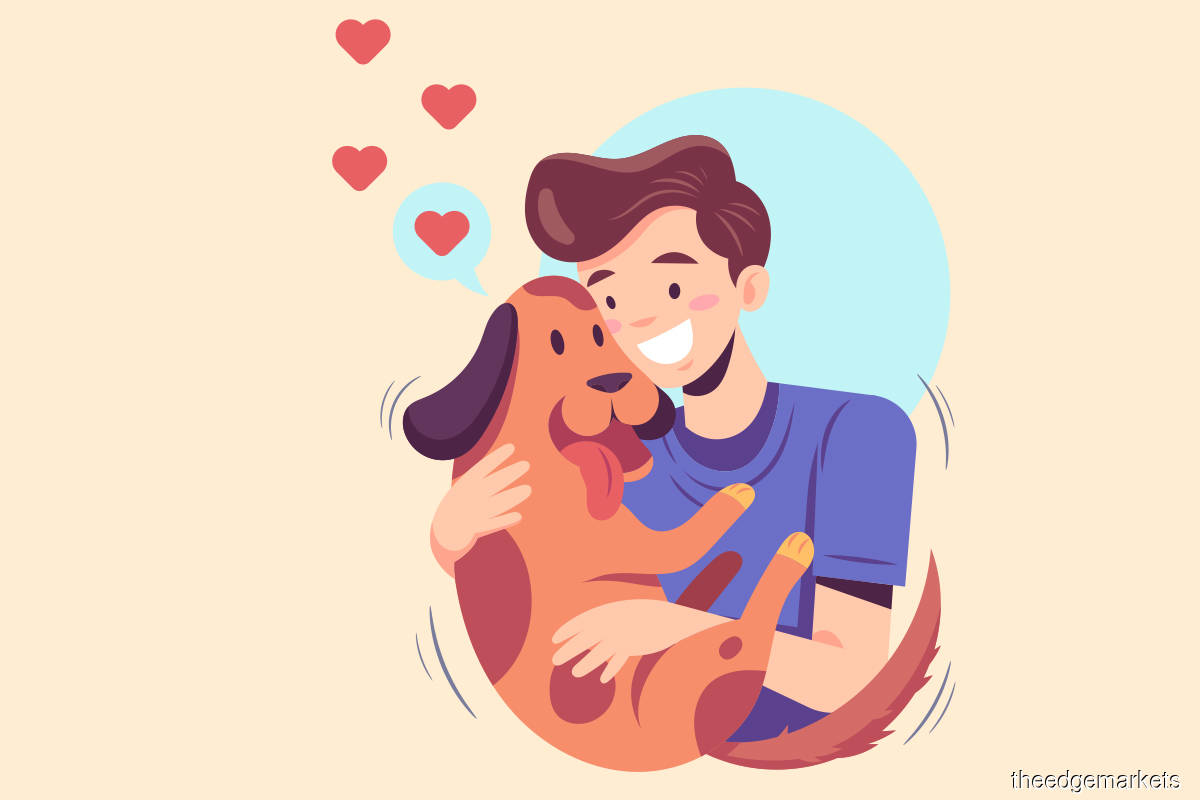 Pets have become pop culture icons, thanks to social media. But contrary to popular belief, it takes more than just a furry face and endearing persona to turn your pet into an influencer. 
Pet parents' strong commitment and managerial skills are crucial to unleashing their pets' inner cuteness and to craft creative content showcasing their unconditional love and cuddles for their followers daily.
Here are some of the pet influencers that stand out for their quirky and peculiar routines that are sure to leave you amused. 
1 @melon.n.finn
Melon and Finn are two house cats with their own sniff show that is managed by their owner Derek. Deemed to be the "smelling experts", these cats are often offered random food to smell and judge whether it is good. Melon is the king of reactions, especially when the food is pungent, which makes it more entertaining to watch.
Their most popular video, titled "Melon be Smellin' Part 5: Pickle", has garnered more than 10.7 million views. They currently have 351,600 followers and seven million likes on TikTok.
https://www.tiktok.com/@melon.n.finn
2 @catmanjohn
Talking Tom — a mobile app involving an anthropomorphic animal character repeating things said by the user — used to be the only talking cat that most people probably knew. However, Hannah, the manager of @catmanjohn on Instagram and TikTok, has trained her feline companion Russell to talk, but not in the way you think. 
Using FluentPet buttons — a tool to communicates non-verbally — Hannah has trained Russell to use the buttons to communicate certain emotions. Currently, Russell knows 33 words. 
Whenever Russell wants to communicate, he will press a button that best reflects its message. Russell does not know how to form complete sentences like a human does, but he is able to string together a couple of words to help his owner understand him. Some examples of sentences that it can form are, "Clean up, help" (help me to clean up) and "Dylan, mad" (Dylan is mad). 
Other members of the @catmanjohn family are Winnie, Libby and Teen. 
https://www.tiktok.com/@catmanjohn
https://www.instagram.com/catmanjohn
3 @hoogie_bear_
Who would have thought that the contents of a dog and cat's daily meal could become an essential routine update for thousands of people? @hoogie_bear_ meal prep is not your typical kibble and canned wet food mix, though. 
Taylor, a proud fur mum of Holly, a 10-year-old American Staffy mix and Milkshake, a cat, documents meal prep for her pets on TikTok. She goes the extra mile to provide her pets with a combination of kibbles, wet food, supplements and raw food such as quail eggs and chicken heart.
https://www.instagram.com/hoogie_bear_/
https://www.tiktok.com/@hoogie_bear_
4 @apolloandfrens
Parrots are undoubtedly one of the most intelligent birds. Apollo, a two-year-old grey African Congo parrot, not only recognises colours but can also project commands and recognise materials. For example, when Apollo was shown a purple bell, he was able to tell the colour, object and material at once.
Apollo currently has more than 688,000 and 63,500 followers on Instagram and TikTok respectively. Parrot owners may learn a tip or two on how to get yours talking too!
https://www.tiktok.com/@apolloandfrens
https://www.instagram.com/apolloandfrens/
5 @mensweardog 
Scrolling through the Kim brothers' feed is enough to make anyone swoon. How could we not, when both style clothing better than any man would — a fact certified by GQ Magazine in 2013? 
Bodhi and Luc have redefined pet fashion through their Instagram account, @mensweardog. Bodhi, a 12-year-old Shiba Inu, started his modelling career in 2013 when his fur mum, Yena Kim, put on clothes for him for fun and posted pictures on her Facebook account. 
Since then, Bodhi has graced the pages of prominent publications and appeared on media such as The New York Times, TIME magazine and CNN, to name a few. GQ Magazine once stated that Bodhi earned US$15,000 a month, thanks to his modelling gigs.
Meanwhile, three-year-old Luc began to take interest in his brother's photoshoots and eventually joined in as well. 
Both Bodhi and Luc have been styled in global fashion brands such as Levi's, Brooks Brothers and Saint Lauren. In an interview on New York-based ABC7's Eyewitness News, Yena shared that apart from making feel-good content for @mensweardog, she hopes that people will regard them as a style guide for men's fashion.