This article first appeared in Digital Edge, The Edge Malaysia Weekly, on December 21, 2020 - December 27, 2020.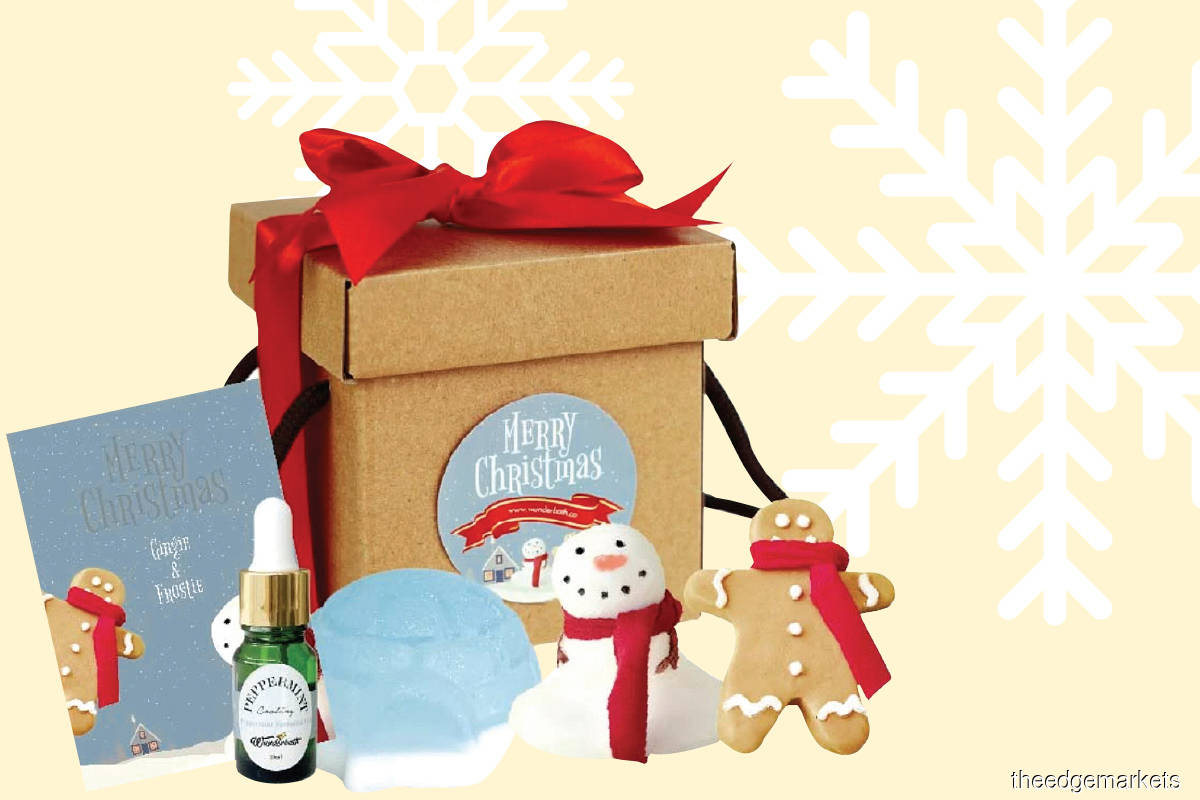 Christmas is right around the corner. Time is running out and you have not selected the perfect present. Don't worry, we've got you covered! Here are some local online stores that could help make your gift selection a little easier.
 1  Books
a) Baba Baa
Gift shopping for children can be pretty difficult, especially if you are not sure what their interests might be. Baba Baa provides an array of local children's sound books and baby rompers. All their books are wrapped and ready to be placed under the Christmas tree, so you can send them directly to the recipient. The site is also offering free shipping in West Malaysia for orders above RM50.
Website: www.bababaa.com
b) Lit Books
For adult readers, Lit Books offers local and international English titles. This independent bookstore sells fiction and non-fiction from collector's editions of classics to modern reads, including new releases. The books are handpicked by its owners, husband-and-wife duo, Elaine Lau and Fong Min Hun. Lit Books also offers a gift-wrapping service for an additional RM3. Its third anniversary sale is now ongoing, with 10% off site-wide as well as free shipping for a minimum purchase of RM80 (West Malaysia) and RM150 (East Malaysia).
Website: www.litbooks.com.my
 2  Bath, beauty and cosmetics
a) Wunderbath
You cannot go wrong with a gift from Wunderbath. From bath bombs and bar soaps to healing lotions and essential oils, this store is offering Christmas bundles using its handmade bath and cosmetic products. Orders RM60 and above and gift sets will be packed in a gift-ready box.
Website: www.wunderbath.co
b) Potions
Potions offers skincare inspired by ancient Ayurvedic beauty rituals. It has a special gift set for Christmas and offers free shipping for orders over RM100. All its products come in gift-ready boxes.
Website: www.shop-potions.com
Enjoy 20% off with promo code "THEEDGE20" upon checkout.
 3  Nic + Her Machine
If your loved one is into environmentally friendly products, this Instagram store offers reusable cotton pads, designer face masks and mask chains at affordable prices. It also has Christmas-themed packaging for all its orders in December. Free shipping available for orders RM60 and above.
Website: www.instagram.com/nicandhermachine or www.shopee.com.my/nicandhermachine/
 4  Apom, A Piece of Malaysia
Apom specialises in Malaysian-themed merchandise that features quirky and timely Malaysian phrases. It released a line of Christmas-themed products this year, ranging from baby rompers to face masks. Gift-wrapping services are provided as well but may incur a surcharge. Customers can even place an order one hour before delivery.
Website: www.apom.my
Enjoy 10% off with the promo code "EDGE". For normal-priced products only.
 5  Kandle Kandle
You cannot go wrong with a scented candle. For Christmas, Kandle Kandle has introduced a line of special scents such as blackcurrant, berries, grapefruit blossom, bay leaves and cedarwood. Every purchase will come with complimentary ribbon wrapping and greeting cards. The Christmas collection is exclusively available at its Shopee store, while the rest of the scents are available at ilaika in Petaling Jaya and Sixth Sense in Penang.
Website: www.shopee.com.my/kandlekandle