This article first appeared in Digital Edge, The Edge Malaysia Weekly, on May 10, 2021 - May 16, 2021.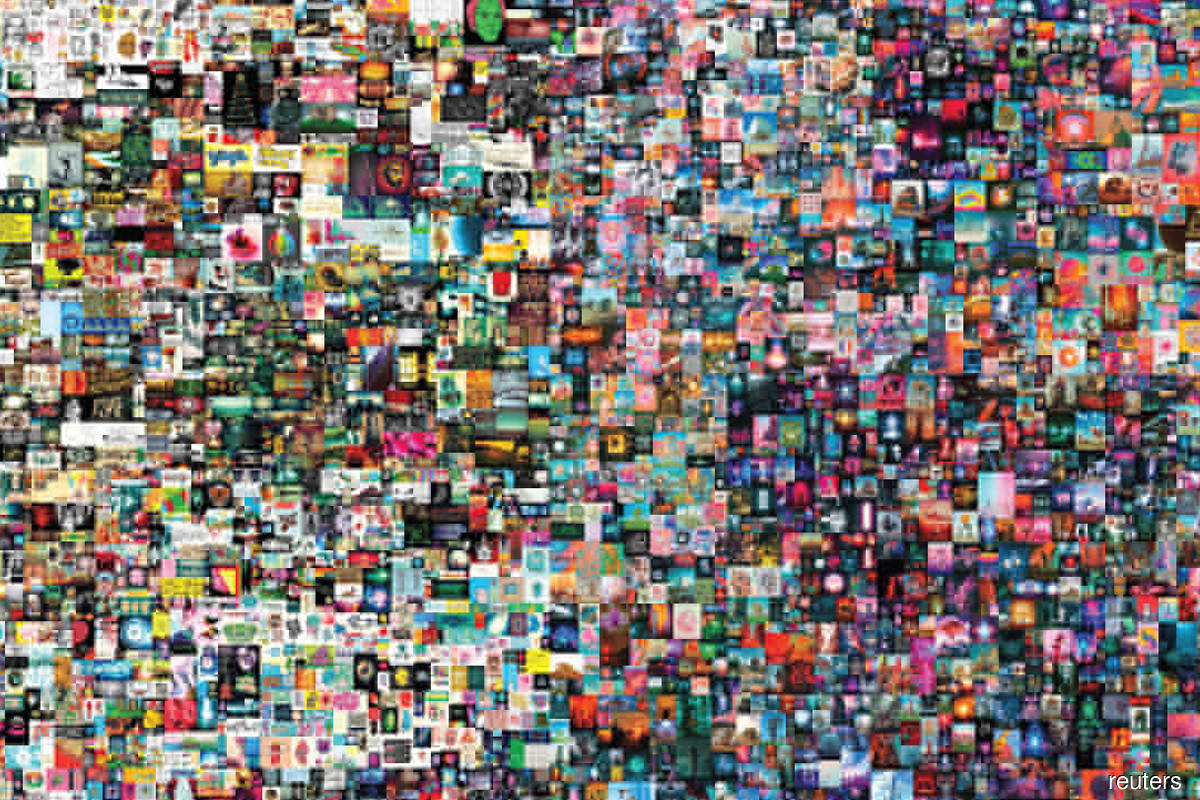 Non-fungible tokens, commonly known as NFTs, are upending the rules of digital ownership. These have become so popular because a digital collectible can come in almost any form — a tweet, plots of virtual land, gangster memorabilia and even a digitised The New York Times column. 
NFTs are a unique proof of ownership that utilises blockchain technology. You can purchase the verifiable digital asset using cryptocurrency. A segment that has greatly benefited from NFTs is digital art. Time magazine reports that collectors and speculators spent more than US$200 million on NFT-based artwork, memes and GIFs in March. 
Critics say it is a bubble or that it is only for the crypto-rich, while proponents argue that it has the ability to democratise art. Regardless of which side of the fence you are on, the NFT scene is pretty interesting. Here are some of the more bizzare NFTs that have sold for millions of dollars:
 1  Beeple's Everydays: The First 5000 Days
Price: +US$69 million
Created by Mike Winkelmann, also known as Beeple, this work is a collage of 5,000 digital images created by him for his "Everydays" series. Bidding opened at just US$100, but it was eventually sold on March 11 for a record-setting US$69 million at Christie's — the third highest price ever fetched by a living artist, after Jeff Koons and David Hockney. It is currently the most expensive NFT art ever.
 2  Paris Hilton x Blake Kathryn's Iconic Crypto Queen
Price: +US$1.11 million
Iconic Crypto Queen is a 15-second video art piece. It is part of a collection of NFTs launched in April that was created by US media personality Paris Hilton in collaboration with digital artist Blake Kathryn.
Kathryn is known for her ethereal and vibrant style. Her list of clients includes Fendi, Jimmy Choo and Adidas. "I think it is an amazing way to empower artists who are too often overlooked, especially women like [Kathryn]," says Hilton on her website. 
Below is bedroom bliss, another piece in the collection.
 3  CryptoKitties
Price: Average price is about US$70, but an individual kitty has  been sold for 600 ETH (about US$1.38 million at the time of writing)
Launched in 2017, CryptoKitties refer to adorable collectible virtual cats that are part of the CryptoKitties blockchain game on the Ethereum network. Users can collect, breed and trade these kitties using an algorithm that dictates the new kitten's genome and determines its appearance.
 4  The New York Times' Buy This Column on the Blockchain!
Price: US$560,000
The New York Times sold a column as an NFT. The proceeds went to a charity and the buyer received a shout-out in a follow-up article.
 5  Jack's tweet
Price: US$2.9 million
Jack Dorsey, co-founder and CEO of Twitter, sold his first ever tweet as an NFT. He then tweeted that the proceeds would be converted into Bitcoin and donated to Covid-19 relief efforts in Africa.