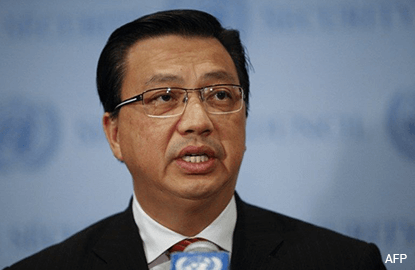 SEPANG (Sept 15): Transport Minister Datuk Seri Liow Tiong Lai today kept mum on the ongoing review of the passenger service charge (PSC) at the Kuala Lumpur International airport (KLIA), saying only that the cabinet will make an official announcement once a final decision has been made.
"Once the [cabinet] is done reviewing the PSC, an official announcement of the final decision will be made," Liow told the press on the sidelines of the reception ceremony of AirAsia Bhd's first Airbus A320neo aircraft. He did not elaborate further on the matter.
To recap, it was reported earlier this year that the Malaysian Aviation Commission (Mavcom) was in the midst of reviewing the PSC, followed by an announcement likely to be made before end-2016.
At the moment, the PSC is fixed at RM6 and RM32 respectively for domestic and international passengers travelling from klia2, whereas for domestic and international passengers from KLIA's main terminal, the PSC is fixed at RM9 and RM65 each.
On a separate note, Liow has confirmed that the large piece of debris found on Pemba Island off the Tanzanian coast on June 20 came from the missing MH370 aircraft.
In the statement, he said several identifiers such as part numbers as well as date and identification stamps of the debris confirmed that it came from the all-fated aircraft.
"Further examination of the debris will continue, in hopes that more evidence will be uncovered which may provide new insight into the circumstances surrounding flight MH370," Liow said. "We will continue to provide updates as and when new information is available."