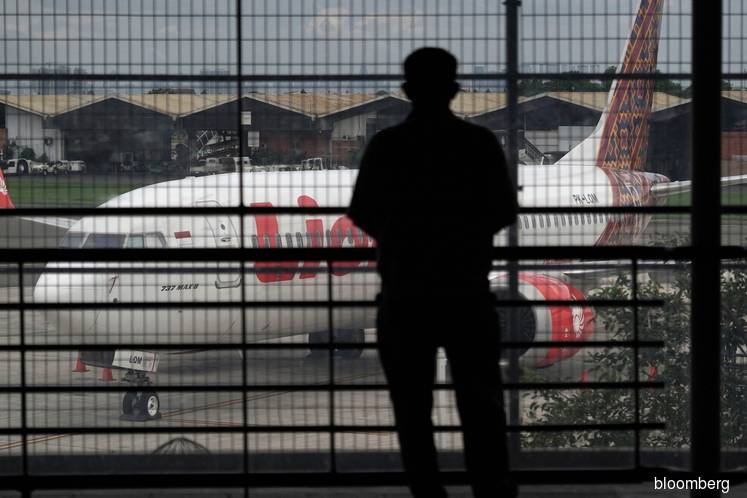 HONG KONG (Jan 29): Indonesia's biggest private carrier, Lion Air, has kicked off early marketing for its long-awaited initial public offering, adding to a busy Southeast Asian pipeline as Hong Kong remains muted after the Lunar New Year holiday, amid the novel coronavirus outbreak.
Lion Air began gauging investor demand this week for an Indonesian IPO that could raise at least US$500 million, people familiar with the matter said previously. Indonesia has not seen an offering of that size since fellow airline Garuda Indonesia raised US$524 million in 2011, data compiled by Bloomberg show.
The widening impact of the coronavirus outbreak in China, however, may yet throw a spanner in the works. Lion Air said on Wednesday tha it would temporarily stop all of its chartered flights to 15 cities in China from February and was still calculating the financial effect of the decision.
Meanwhile in Thailand, Central Retail Corp, the shopping unit of one of the country's largest conglomerates, is taking orders for what is on track to be the Southeast Asian nation's largest IPO on record. With an upper range of 67.6 billion baht (US$2.19 billion), the offering is poised to overtake BTS Rail Mass Transit Growth Infrastructure Fund's US$2.14 billion IPO in 2013, data compiled by Bloomberg show.
Lion Air and Central Retail are giving Asia a strong start to the year, in terms of IPOs. Aside from Beijing-Shanghai High Speed Railway Co's US$4.34 billion listing in China, there have not been any deals that have raised more than US$500 million across the region so far this year, data compiled by Bloomberg show. In Malaysia, which has had a dearth of offerings, Mr D.I.Y., the country's biggest home improvement retailer, filed a draft prospectus two weeks ago for an IPO that could raise US$500 million, people familiar with the matter have said previously.
Meanwhile, Singapore is gearing up for its first U.K.-focused real estate investment trust listing, with Elite Commercial REIT planning to raise 130.9 million pounds (US$170.3 million) in an IPO.