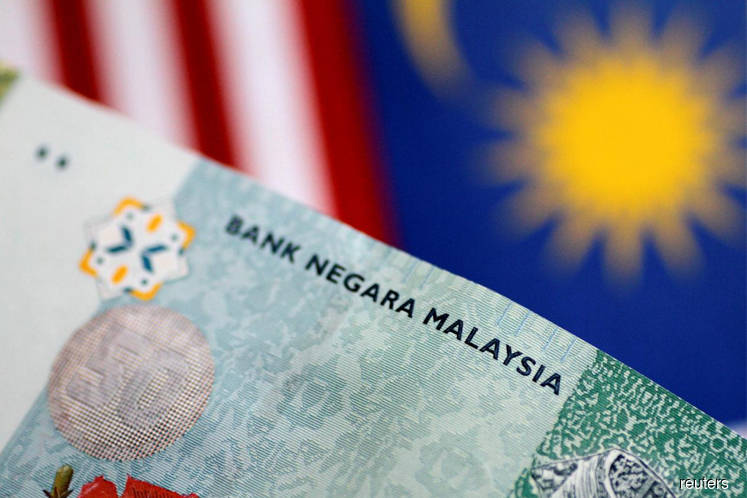 KUALA LUMPUR (July 2): Despite the revelation of an alleged RM1 trillion government debt in the aftermath of a change in government, the World Bank is confident that the debt level in the country will not spiral into a crisis and that the risk is limited when it comes to foreign exchange (FX), as 97.7% of the country's debt is denominated in ringgit.
"It's important to recognise that the vast majority of Malaysia's debt — 97.7% — is in ringgit denomination. So, there's a very limited risk when it comes to foreign exchange," Dr Richard Record, lead economist in the World Bank Group's macroeconomics, trade and investment global practice, who is currently based in Malaysia, said at the sideline during the launching of the World Bank's 18th edition of the Malaysia Economic Monitor (MEM).
Te majority of the country's debt is also on a medium-term horizon, with almost 70% of it having a maturity of over three years, he said.
The important thing is for the new government under Pakatan Harapan (PH) to ensure that the debt is managed vigilantly and carefully in a prudent manner to remain transparent about the balance sheet of the country, Record added.
Record believes the fundamentals of Malaysia remains intact and that the recent events have provided opportunity to push for more inclusive growth reforms.
Mara Warwick, the World Bank's country director for Brunei, Malaysia, Philippines and Thailand, also agreed with Record, saying the reforms need to include areas of health and education as well.
"Today, Malaysia has a unique window of opportunity to deepen reforms that ensure every Malaysian benefit from the country's continued economic growth. Malaysia has achieved much to be proud of and is well on track to move from an upper middle income to high income economy, but as recent events show, becoming a high-income society means looking beyond GDP numbers," Warwick said in her opening remarks.
Reforms need to ensure economic gains are distributed across all regions and entire populations, including the bottom 40% of households, she added.
"It means translating economic gains into improvements in the lives of Malaysia's people, including in their health and education and the environment in which they live," she said.
According to the report that was launched, long-term fiscal sustainability would benefit from reforms to diversify sources of fiscal revenue and improve spending efficiency. Efforts are required to strengthen resilience against future shocks to improve quality of jobs available and to adapt to the realities of an ageing population, the report added.
The edition of the MEM also includes a special focus on the digital economy as a future driver of growth. It noted that the level of digital adoption by people and government is high, but that the country could benefit from improvements in terms of digital adoption by businesses.
Earlier, the minister of economic affairs Datuk Seri Azmin Ali also shared that more efforts need to be taken to encourage utilisation of digital platforms, as only 62% of businesses are connected to the internet, while only 28% have a web presence.
According to the report, this could be done by improving the quality of connection and encouraging competition in the market.
On this, Record said that the government could encourage infrastructure sharing and competition among existing networks. He also added that there will be opportunities to encourage new entrants and new investment into this area, through regulatory reform.