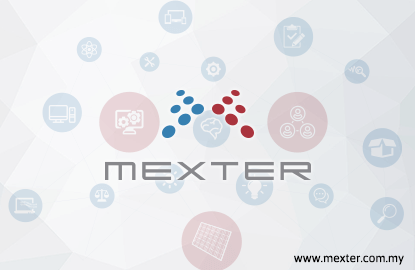 KUALA LUMPUR (May 30): Lim Yin Chow, a former non-executive director of StemLife Bhd, Signature International Bhd and Rev Asia Bhd, has emerged as a substantial shareholder of Mexter Technology Bhd, after acquiring 55.85 million shares or a 28.38% stake in the company through an off-market deal.
In a filing with Bursa Malaysia today, Mexter revealed that Lim had on May 27 acquired the block of shares for 15 sen apiece or RM8.38 million via his private investment vehicle LYC Capital Sdn Bhd.
Mexter is involved in e-manufacturing, computing and electronics, enterprise and mobile services.
The seller of the block was not disclosed.
However, Mexter non-executive director Kuan Khian Leng had on Friday (May 27) ceased to be the company's largest shareholder after disposing of 51.55 million shares or a 26.2% stake in the company at 15 sen per share through an off-market deal.
On the same date, Mexter chief executive officer Ivan Sia Teck Fatt had disposed of 10 million Mexter shares, or a 5.08% stake at 15 sen per share through an off-market deal.
On July 30 last year, Lim was reprimanded and fined RM30,000 by Bursa for submitting false information on his education qualifications.
The regulator had stated that Lim had submitted false qualification as a degree holder of Bachelor of Medicine and Bachelor of Surgery (MBBS degree) at the University of Hong Kong in 1992 in various announcements and annual reports of companies. Lim had resigned as a director of StemLife on Sept 28, 2009, and Signature International and Rev Asia on Jan 10, 2014.
Earlier today, Mexter was slapped with an unusual market activity (UMA) query by Bursa in relation to the sharp rise in price and high volume of the company's shares recently. Mexter's share price has more than doubled to close at 18.5 sen from seven sen on May 24 within five trading days.
In response, Mexter said it was unaware of any corporate development or rumour that may have contributed to the UMA, except for the disposal of shares on May 27 by Kuan and Sia and the pending announcement to be made on the new substantial shareholder(s) details.