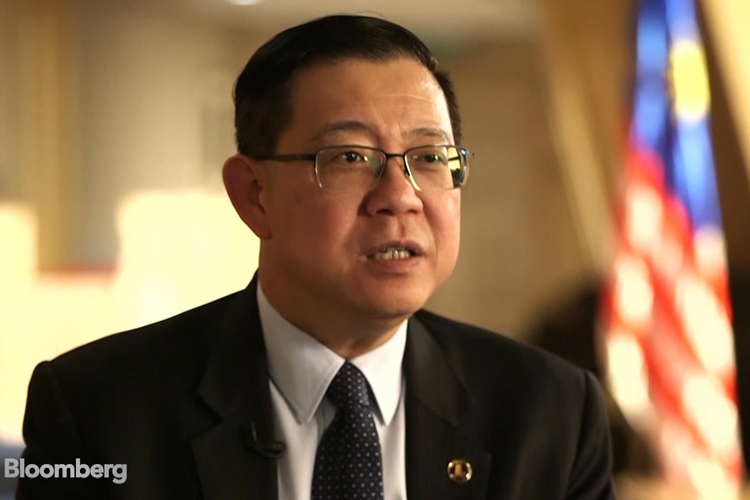 KUALA LUMPUR (Feb 18): DAP secretary-general Lim Guan Eng strongly refuted claims that two component parties of Pakatan Harapan (PH) want to table a vote of no confidence against the leadership of Prime Minister Tun Dr Mahathir Mohamad.
He said the speculation which was made by PAS secretary-general Datuk Takiyuddin Hassan on the vote of no confidence was libellous and was aimed at diverting attention from the scandal of PAS leaders who received money from UMNO.
"I wish to stress that overall PH gives full support to the leadership of the Prime Minister and strongly refutes any conjecture saying otherwise.
"Not a single component party or any PH leader had stated he is not supporting or wants a vote of no confidence against the leadership of Tun Dr Mahathir whether inside or outside the PH presidential council," he said in a statement today.
On the other hand, Lim said opposition to the leadership of Tun Dr Mahathir came from no other than PAS itself.
Yesterday, Takiyuddin explained that the written admission given to Dr Mahathir in a meeting recently was merely the commitment of PAS on the basis of protecting religion, nation and race until the 15th General Eleciton.
Takiyuddin also expressed his support towards the leadership of Dr Mahathir in the event of treachery among the PH component parties.
Lim also insisted that Takiyuddin furnished proof of his allegation which he regarded as having a mischievous motive.
"If he fails to do so, clearly he is not responsible, amoral, and only played a ruse to avoid the actual issue, namely, narrow politics, lies and creating libels merely to shift attention from the financial scandal of the PAS leaders," said the statement.