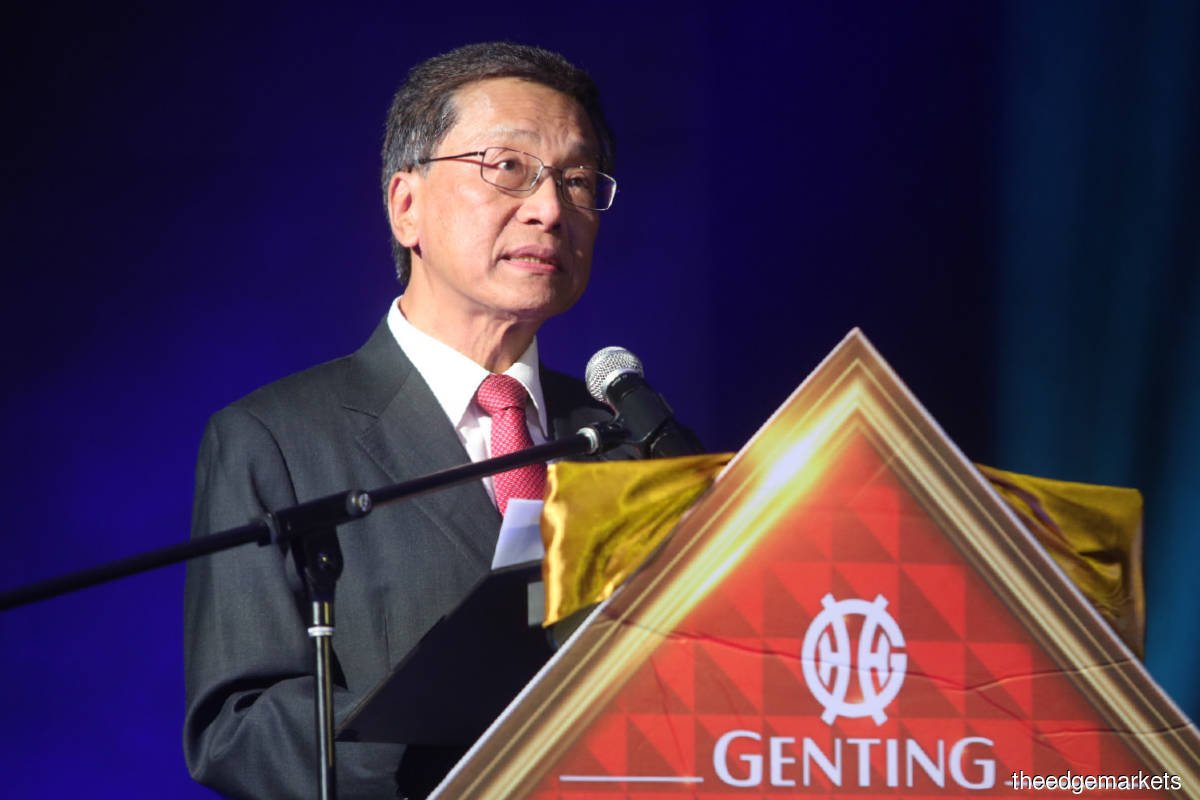 KUALA LUMPUR (Oct 12): Genting Bhd chairman and chief executive Tan Sri Lim Kok Thay's 28.49%-owned Singapore-listed associate Grand Banks Yachts Ltd has seen a silver lining as Covid-19-driven travel restrictions propelled pent-up demand for luxury boats at a time when the world struggled to contain the spread of the pandemic.
Boat builder Grand Banks Yachts chief executive officer and executive director Mark J Richards said in the company's latest annual report, which was filed with the Singapore Exchange on Monday (Oct 12, 2021), that Covid-19-related border restrictions have made yachting an attractive alternative to leisure travel, giving the entire yachting industry, including Grand Banks Yachts, a much-needed boost.
"Through our digital marketing strategy, we are better positioned to capture this growing demand. Armed with a Covid-19 resilient workforce, we are looking forward to a busy FY22 (ending June 30), with our net order book reaching a record high since the Global Financial Crisis of S$116.9 million (about RM359.7 million) as at June 30, 2021.
"That said, we remain cautiously optimistic despite the good bottom-line performance achieved for FY21, as new variants of the virus continue to surface amid high concerns of health and safety. 
"We are experiencing rising material and shipping costs which could eat into our margins. We are working to ensure our costs remain low. To remain prudent, we have increased our cash and cash equivalents to S$45.2 million in FY21 from S$10.7 million a year ago," Richards said.
Despite the silver lining in the form of propelled pent-up demand for luxury boats from pandemic-driven travel restrictions, Grand Banks Yachts had unfortunately faced several disruptions to its operations in Pasir Gudang, Johor due to the Malaysian government's Movement Control Orders, which halted the company's operations for almost two months, according to Richards.
He said Grand Banks Yachts has placed its workers' health as a top priority and has in place various measures to screen and vaccinate workers and maintain social distancing among them.
"As a result, our operations in Malaysia have resumed in full since mid-September (2021). Against this challenging backdrop, we recorded 40 new boat orders and six trade-in orders in FY21. 
"Revenue declined marginally due to the production delays outlined above. But the orders — many of them for new designs with higher margins — helped to lift FY21 net profit to S$4.2 million, an increase of 300.6% year-on-year," he said.
According to Grand Banks Yachts' annual report, Lim owned 52.61 million shares representing a 28.49% stake in the company as at Sept 17, 2021.
Grand Banks Yachts has 184.63 million issued shares, its annual report showed.
Genting does not own any shares in Grand Banks Yachts, according to the latter's annual report.