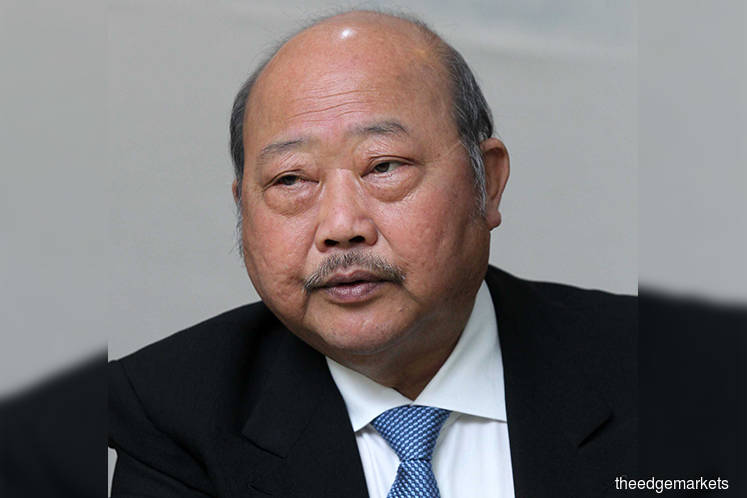 KUALA LUMPUR (April 10): Shares in Iskandar Waterfront City Bhd (IWCity) and Ekovest Bhd continued to climb this morning, as potential revival of the Kuala Lumpur-Singapore High Speed Rail (HSR) project breathed optimism into other mega projects under scrutiny.
IWCity, which was in the run-up to participate as the master developer of the RM160 billion Bandar Malaysia mixed development project, climbed to its one-year high of 94 sen this morning.
At 11.05am, the stock pared gains to trade at 92.5 sen, up seven sen or 8.2%, with a total of 49.27 million shares done.
The counter has risen about 57% since it was more actively traded starting from Feb 21, as the government appeared to take a more positive stance with regard to the East Coast Rail Link (ECRL) project, lending hope to the continuation of other mega projects under review.
Ekovest shares, meanwhile, were traded two sen or 3.7% higher at 56.5 sen, after 33.65 million shares were done.
Both counters, which have a common major shareholder in property tycoon Tan Sri Lim Kang Hoo, were on Bursa Malaysia's most active list this morning.
Yesterday, Prime Minister Tun Dr Mahathir Mohamad said Malaysia is exploring proposals aimed at reducing the cost of the HSR project and will be discussing this further with Singapore before the end of the suspension period on May 31, 2020.
He told a joint press conference with his Singapore counterpart Lee Hsien Loong yesterday that Malaysia is also looking at affordable and sustainable alternatives to the Johor Bahru-Singapore Rapid Transit System Link (JB-Sg RTS) project.