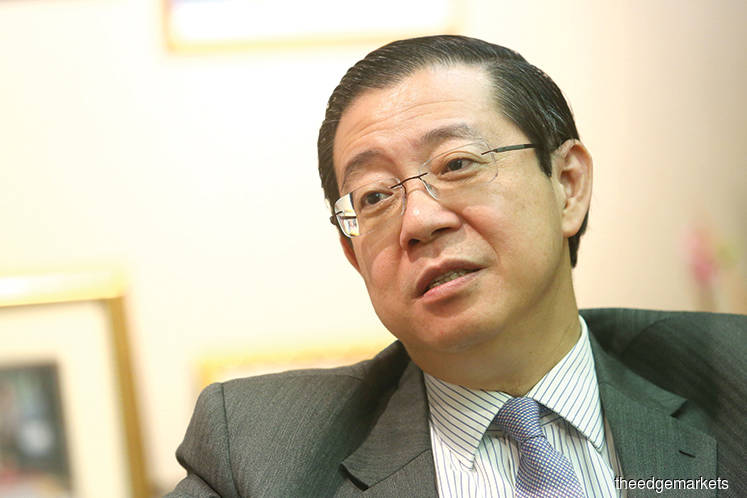 GEORGE TOWN (May 21): Finance Minister-designate Lim Guan Eng's corruption case has been postponed till July 30 for mention pending a review of the charges and its withdrawal by the new Attorney-General.
"There is a current anomaly to the status of the AG as his tenure ends in July. We would prefer the new AG to consider our representation.
"We have also submitted new evidence to the prosecution, and have instructions from our client to make comprehensive representations to the AG for the purpose of review and withdrawal of charges to our client," Lim's lawyer Ramkarpal Singh told Penang High Court Judge Hadhariah Syed Ismail.
Former Penang Chief Minister Lim, 58, is expected to be sworn-in at 5.30pm today as Finance Minister together with his former lead counsel Gobind Singh Deo, who will assume the Communications and Multimedia Minister post.
Due to Lim's predicament, the status of his case was previously unclear particularly with case fixed for continued hearing today.
Ramkarpal said two representations would be made to the AG when he or she assumes the post end of July.
"It is pertinent that this is done because the government made a statement that politically-motivated charges would be reviewed. This is one of it.
"We want the new AG to make an appropriate and a fair decision (as) the new AG would preside over the case. It not proper for the case to be heard," he added.
On June 30 last year, Lim claimed trial to two corruption charges brought by the Malaysian Anti-Corruption Commission (MACC), consisting allegations of a piece of land from agricultural status to residential, and for allegedly buying a bungalow at RM2.8 million, believed to be below market value.
Businesswoman Phang Li Khoon, 46, also pleaded not guilty to abetting Lim in obtaining the bungalow at an undervalued cost.
Deputy Public Prosecutor Datuk Masri Mohd Daud told the court he has no comment on the review of the charges.
"We are ready for the hearing but with new developments in terms of evidence, we leave it to the court (to decide) but we won't comment on the review of the charges," he added.
Meanwhile, Hadhariah said she cannot stop Lim's lawyers from making the representations to the AG based on their reasoning.
"I have no qualms about postponing the case, seeing that there are new development and representations but please let the court know if we can fix a date earlier than July 30 after your representations are made," she added.