This article first appeared in City & Country, The Edge Malaysia Weekly, on January 31, 2022 - February 06, 2022.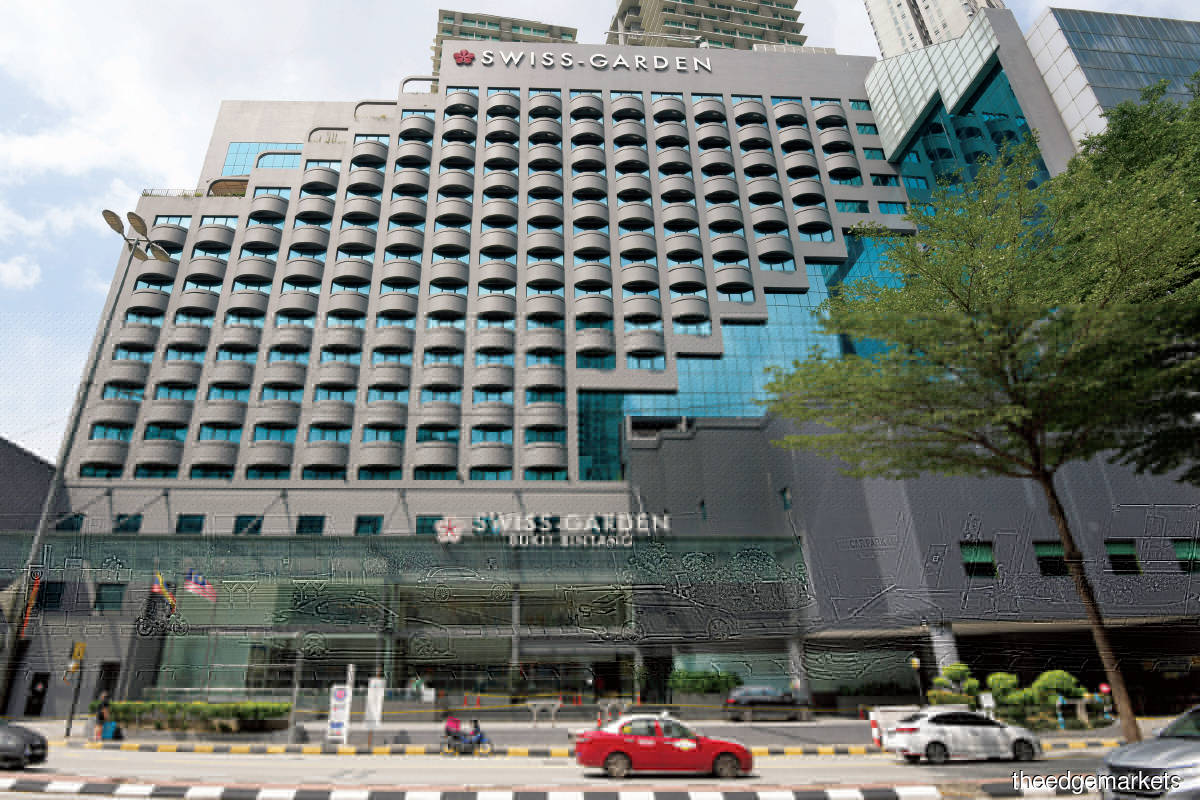 The country has received almost no foreign tourists since early 2020 due to the closure of international borders, which led to the cancellation of the Visit Malaysia Year campaign. As a result, the hospitality sector is among the worst hit during the pandemic.
However, domestic travel demand is finally picking up with the high vaccination rates nationwide, the lifting of the interstate travel ban on Oct 11 last year and the reopening of the Malaysia-Singapore border on Nov 29.
According to Previndran Singhe, managing director and CEO of Zerin Properties, hotels were busy right before 2021 came to an end. "Hotels experienced a fantastic year end, with many seeing near full occupancies," he tells City & Country. 
"We do see this carrying on into 2022. And with the VTL (Vaccinated Travel Lane) and travel bubbles planned, the outlook for the sector looks very promising."
Previndran anticipates that there will be more hotel transactions and new hotel openings this year.
"No, I don't think there will be more hotels closing down this year. In fact, there will be more new hotel openings. I also foresee more transactions this year," he says, referring to Zerin Properties' recently released The Klang Valley Hospitality Sector report.
According to the report, as at 3Q2021, Kuala Lumpur and Selangor will see 39 hotels, with more than 10,000 rooms, come on stream in the near future. Meanwhile, there is a planned supply of 25 hotels, with almost 5,000 rooms, in the pipeline.
Some of the notable hotels that will open in 2022 are Park Hyatt Kuala Lumpur (232 rooms), Kempinski Hotel @ 8 Conlay (260 rooms), DoubleTree by Hilton @ i-City (300 rooms) and Canopy by Hilton Hotel (478 rooms).
In 3Q2021, there were 65,668 rooms across 432 hotels available in Putrajaya, Kuala Lumpur and Selangor.
"A slew of hotel closures was witnessed across the nation, either permanently or temporarily, due to the lack of inbound tourism, in line with the travel restrictions during the Movement Control Order (MCO) period. Owners sought to dispose of assets to improve their balance sheets while other industry players used this opportunity to find good deals in the market," says Previndran.
Some of the significant hotel transactions over the past two years have been Royale Chulan Bukit Bintang (sold for RM177 million to Hotel Royal Ltd), Tune Hotel in downtown Kuala Lumpur (sold for RM45 million to ECML Hotels Sdn Bhd), Wolo KL (sold for RM115 million to HYM Signature Sdn Bhd) and Swiss Garden Hotel Bukit Bintang (sold for RM170 million to Allstar Odyssey Sdn Bhd).
Meanwhile, some landmark hotels in town have closed permanently due to the pandemic. These include Hotel Istana Kuala Lumpur (486 rooms), 
G Tower Hotel Kuala Lumpur (180 rooms), Holiday Villa Hotel & Conference Centre in Subang (309 rooms) and E&O Residences Kuala Lumpur (200 suites).
"Larger hotels with strong balance sheets could undertake rebranding, redevelopment, renovation and refurbishment during the lockdown. But for budget hotels and small boutique hotels, they had to reinvent themselves to stay afloat by offering long-term stays or co-living options, refurbishing or even converting into co-working spaces," says Previndran.
He adds that some 4- and 5-star hotels offered significant discounts and creative promotions to survive the pandemic. These included flexible staycation packages and work-from-hotel packages.
Although Previndran is optimistic about the overall outlook for the hospitality industry in 2022, he highlights that travellers' preferences and behaviour have clearly shifted, with a greater preference for short-haul trips and shorter itineraries. Travellers will also be more concerned about health and wellness features when checking in to a hotel.
"Hotels that provide on-site wellness centres, such as a well-equipped fitness centre, pool, spa and sauna, as well as hotels that have been redesigned with wide open spaces, will cater for travellers' current preferences," he says.
Previndran opines that niche tourism, such as ecotourism or glamping, will be the bright spot of the industry.
"The identification of new market segments that focus on certain age groups and collaboration with local tour operators for the introduction of niche tourism, such as marine tourism, ecotourism and wellness-themed trips, should be well received," he says.