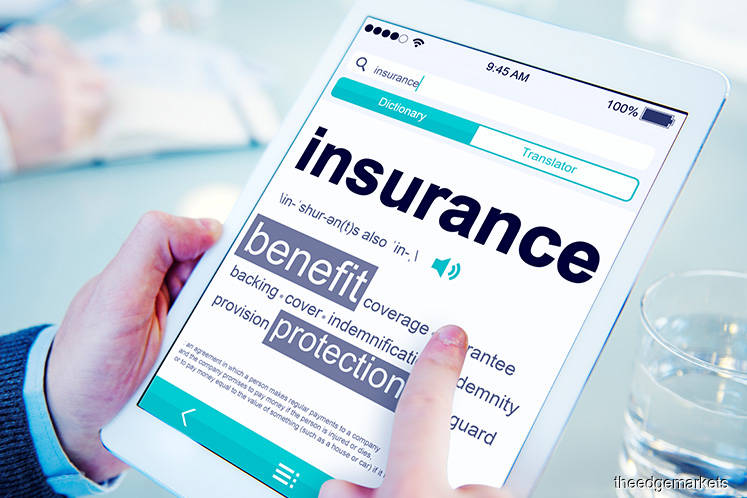 KUALA LUMPUR (Feb 14): The life insurance industry saw insurance coverage rise 6% to RM1.38 trillion in 2017, from RM1.3 trillion a year ago, reflecting a continued rise in awareness about the importance of insurance protection.
Life Insurance Association of Malaysia (LIAM) said in a statement today that total number of insurance policies grew a marginal 0.1% to 12.6 million lives (counting lives with multiple policies as separate lives) in 2017, from 2016.
The per capita sum assured also climbed to RM42,992 in 2017, compared to RM41,055 in 2016.
However, LIAM said the 2017 per capita sum assured was still way below the amount needed to support one family member in the event of death or disability of the breadwinner.
"Based on 2012 Underinsurance Study in Malaysia undertaken by University Kebangsaan Malaysia and LIAM in 2013, the average mortality gap for each member of a family is about RM100,000 to RM150,000," LIA said.
Total claims, meanwhile, rose 5.3% to RM10.1 billion in 2017, compared to RM9.7 billion a year ago, due to higher death and disability claims.
In terms of individual business, investment-linked business went up 19.4% in 2017 compared to 16.4% in 2016, while traditional business declined 22%, compared with a 20% growth in 2016. Group policies maintained a stable growth of 4.9% in 2017, versus 4.8% in 2016.
On new business total premium, the industry climbed 3.8% in 2017, with total premium volume hitting RM10.1 trillion.
Moving forward, LIAM president Toi See Jong said the life insurance sector remains positive, as the percentage of population with life insurance or takaful plans is still low at 54%.
"Taking into account policyholders with more than one life or takaful policies, only 34 out of 100 people are insured," he said.
On that note, Toi emphasized that the affordable insurance scheme set up with Bank Negara Malaysia, Malaysian Takaful Association and Persatuan Insurans Am Malaysia last November, allows Malaysians to protect themselves with premiums or contributions, from a few ringgit a month onwards.
In addition, Toi said the balanced scorecard (BSC) framework effective January this year means a proportion of agents' remuneration will be dependant on a number of factors, such as persistency, professionalism, advice given to customers and good service.
"This will be a major transformation to the life insurance experience for policyholders," he added.