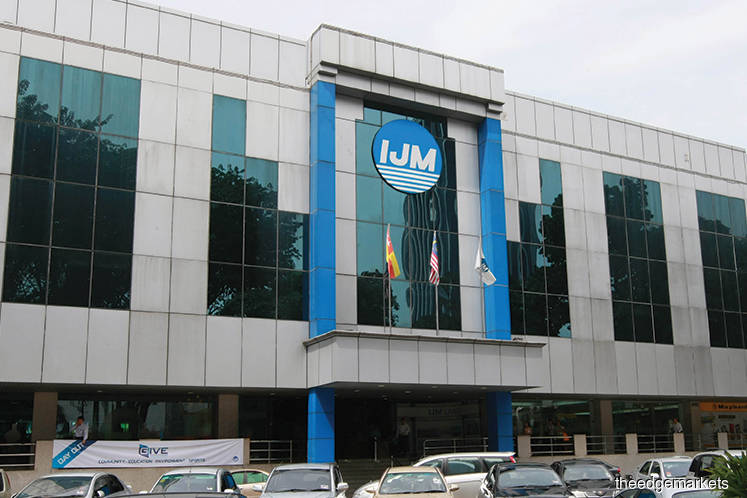 KUALA LUMPUR (July 15): IJM Corp Bhd announced today that Datuk Soam Heng Choon is set to retire as CEO and managing director of the group, to be succeeded by Liew Hau Seng effective Sept 1.
Liew, 53, is currently the managing director of IJM's construction division.
The group also announced that deputy non-executive chairman Tan Sri Krishnan Tan Boon Seng will take over as chairman from Tan Sri Abdul Halim Ali, 76, when the latter steps down upon the conclusion of IJM Corp's annual general meeting on Aug 28.
The appointments confirm a report in this week's issue of The Edge Malaysia Weekly, entitled "Changing of the gurad at IJM Corp".
Abdul Halim, in  a statement, said Liew's appointment and the transition are part of a "robust succession and talent pipeline process".
"We are confident that Liew will build on IJM's solid financial and industry leader position. His drive, management skills, strategic acumen and strong track record of delivering consistent high-quality performance, will help the group achieve its long-term strategic goals," he said.
Soam, 60, has been with IJM for 30 years. In 2013, he was appointed deputy CEO & deputy managing director, before assuming the role of CEO & managing director in 2015.
"It has been an honour to serve and lead IJM. I am especially grateful for the team we created, and for the commitment, as well as incredible support our people provided over the years.
"I am proud of everything we have accomplished together. IJM has demonstrated great resilience and strength over the years, and I am confident that its best days are ahead," Soam said in a statement. 
Meanwhile, Liew said he is incredibly privileged and humbled to have the opportunity to lead IJM.  
"I want to thank the board for the confidence they have placed in me with their decision. I look forward to upholding the delivery capabilities that IJM is known for and to sustaining its positive momentum.
"Datuk Soam's leadership has paved an excellent path for us to build upon and grow. Our focus will remain on delivering our world-class expertise and products to our clients and customers, as well as to deliver long-term growth and value creation for our multiple stakeholders," Liew said. 
Liew will be assisted by Lee Chun Fai, 48, who was appointed as the group's deputy CEO and deputy managing director in 2015.
Krishnan is a well-known industry figure and was the former CEO & managing director of IJM for 14 years, until 2010.
He currently serves as chairman of HSBC Bank Malaysia Bhd and as a director of Malaysia Airlines Bhd.
Shares price of IJM settled two sen or 0.83% lower to close at RM2.38 today, with a market capitalisation of RM8.64 billion. Year-to-date, the counter has risen by some 48%.