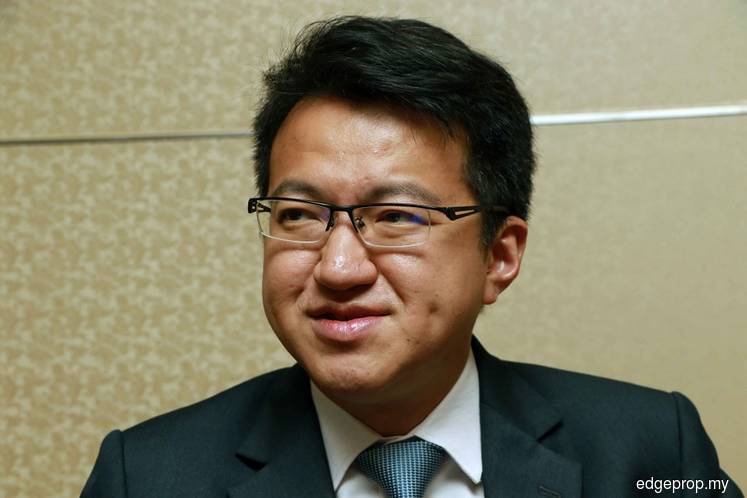 KUALA LUMPUR (Feb 28): The Pakatan Harapan government is the legitimate one chosen by the people during the 14th General Election, the MP for Kluang, Liew Chin Tong (pictured) said today.
In a statement on his Facebook page, the ex-deputy defence minister said that "Malaysians who love and care about the nascent Malaysian democracy birthed on 9th May 2018 should petition their MPs to support the legitimate government of Malaysia and reject the return of a kleptocratic government".
Liew described the PH as "a government comprising individuals of integrity and who have a proven track record of upholding reformist policies. It is also a coalition of parties who have shown loyalty to each other over a prolonged period of time, despite various challenges that threatened to pull it apart".
As for the "other side", comprising of "Umno, PAS, Bersatu (Muhyiddin faction) and Azmin Ali's bloc", Liew called them "a back door illegitimate government trying to usurp the democratic fruits of 2018".
He said they "have lost any legitimacy to govern, because their actions in the last 6 days are a betrayal of the people's mandate in GE14. They have also shown a lack of integrity and lack of commitment to the reforms Malaysia needs, instead putting their own interests above the interest of the nation".
"Warisan of Sabah and GPS of Sarawak have a crucial and historic role in determining the outcome of who will form the next government," Liew said.
"The fate of the nation is sealed, unless there are MPs who can find the courage and conviction to choose a coalition of reforms instead of a coalition of kleptocrats. Will there be MPs from Bersatu, UMNO and PAS who do not want to see the return of kleptocrats?"
"The nation is hanging on the balance now," he concluded. — EdgeProp.my
Click here to visit EdgeProp.my for the latest news on all things property