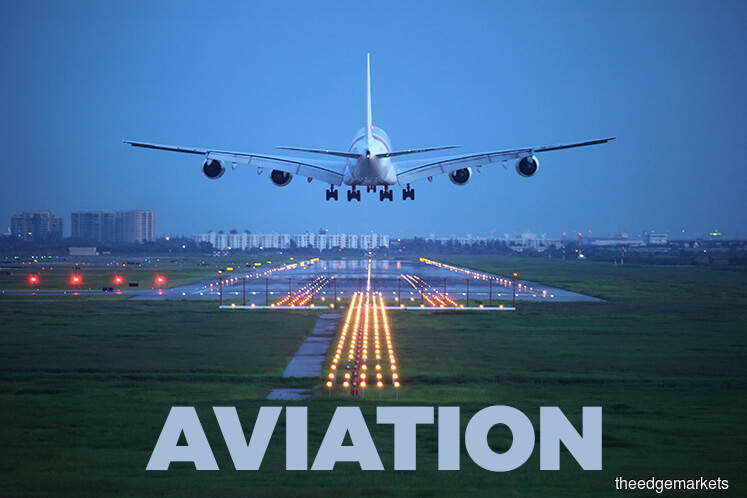 KUALA LUMPUR (June 4): Aviation industry players, especially airlines and airport operators, should leverage on connected technologies to enable reductions in flight delays, particularly during festive seasons.
Honeywell Aerospace senior director of Asia Pacific commercial aviation Sathesh Ramiah said by leveraging on the right technologies, airlines can predict and work to address these issues before a flight, and potentially subsequent flights are impacted.
He said connected technologies can also increase operational efficiency, improve fleet management, ensure flight safety and reduce aircraft turnaround time, which ultimately leads to passenger satisfaction.
 "Every flight consists of an entire connected 'ecosystem' of interdependent and interconnected functions, such as pilots, flight crews, flight dispatchers, catering and cleaning crews, and maintenance workers. One problem in the flight planning process can have a negative domino effect that causes delays.
"For example, unscheduled mechanical and maintenance related issues can cause airlines to ground aircraft minutes before departure, resulting in hefty costs to the airline and disgruntled passengers," he told Bernama.
Sathesh said delays would likely increase in the near future as the Asia Pacific is forecast to become the biggest driver of passenger demand for air travel over the next two decades, as noted by the International Air Transport Association.
According to Honeywell's Connected Aircraft Report, predictive maintenance is the number one area in which airlines are looking to invest, as it offers massive potential for cost savings and improved operations.
Sathesh said inclement weather was another common challenge and to work around this, aircraft can be equipped with Honeywell's advanced IntuVue 3D Weather Radar that shows a 3D display of the weather and scans the skies around the aircraft of up to 60,000 feet, giving pilots a clearer view of their flight path.
"Its inherent technology can help predict developing hail and lightning in a storm five to 10 minutes before they occur, with more than 90 per cent accuracy, while providing pilots enhanced turbulence detection to reduce turbulence-related incidents by more than 45 per cent.
"This also gives pilots ample time to reroute for a safer and smoother flight," he added.
In addition to providing technological solutions for aircraft, Sathesh said Honeywell had a range of air traffic management technologies that help airports cope with the growing number of aircraft within its airspace.
He highlighted that with runways witnessing greater aircraft movement, runway incursions and excursions increasingly become a pressing safety concern.
To alleviate this, Honeywell's SmartRunway and SmartLanding software upgrade provides pilots with greater situational awareness, as well as timely advisories and alerts, thereby greatly reducing the risk of runway incidents. — Bernama