This article first appeared in The Edge Financial Daily, on March 28, 2019.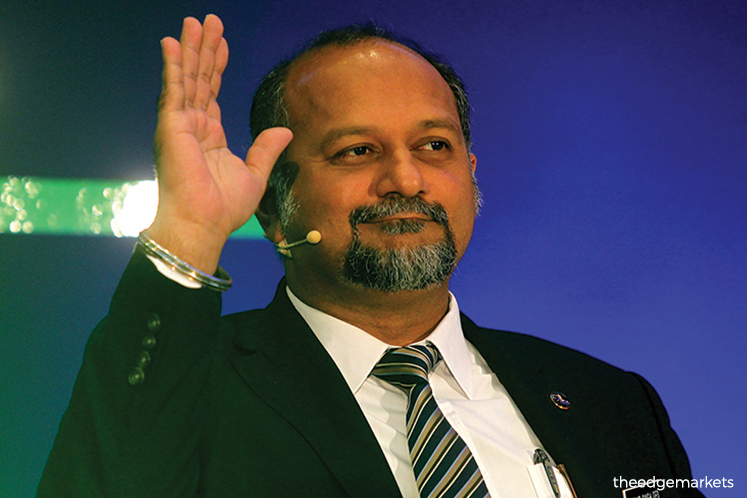 KUALA LUMPUR: Journalists should be allowed to carry out their jobs without fear of violence and threats, Communications and Multimedia Minister  Deo reminded members of both the ruling and Opposition parties.
"The basic principle in journalism is to report a fact truthfully, fairly and without bias," the minister told reporters at Parliament lobby.
"Their job is to report facts," he said. "If we do not agree with the reporting, we have the proper channels to reach out to them, take legal action, or make a police report. We can even tell our side of the story. That is called balanced reporting."
Gobind said this in light of the recent incident in which a journalist was harassed when reporting on a student protest in the University of Malaya (UM) during an event featuring former prime minister Datuk Seri Najib Razak on March 22.
Police are reported to have submitted an investigation paper on the incident —  which involved a tussle between Umno members and UM students as well as journalists — to the Attorney-General's Chambers on Tuesday.
Gobind opined that there are adequate laws to protect journalists.
"But we will discuss with media practitioners on whether there is a need to establish a specific law to ensure such incidents do not happen again," he said.
In relation to that, Gobind said the framework for the Malaysia Media Council (MMC) can be finalised as soon as next month.
The prime minister's special adviser on media and communications, Datuk A Kadir Jasin, was reported to have said that the MMC can be set up this year.
Inspector-General of Police Tan Sri Mohamad Fuzi Harun has said that 11 reports have been filed over the incident at UM, but no arrests have been made as at March 25.
In a separate incident last November, a photojournalist was reportedly attacked by 15 members of the public when covering the rioting at the Sri Maha Mariamman Devasthanam temple in USJ, Subang Jaya.
The journalist, Mohamad Azinuddin Ghazali of the Malay Mail, was also reportedly forced to delete the digital files of the photos taken during the coverage, before his memory card was broken by one of the attackers.