This article first appeared in The Edge Financial Daily, on February 20, 2019.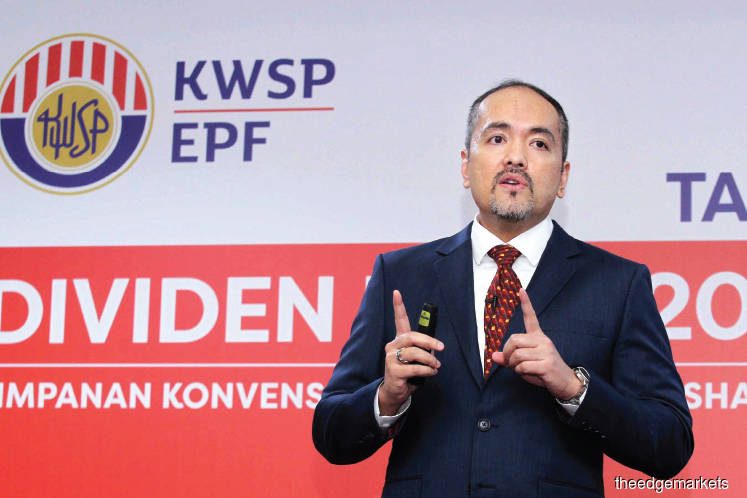 KUALA LUMPUR: Malaysia Airports Holdings Bhd (MAHB) says it will let the court decide whether low-cost carrier AirAsia Group Bhd and its long-haul affiliate, AirAsia X Bhd (AAX), should pay the RM36.12 million the airport operator is claiming for outstanding airport taxes.
"MAHB has stated previously that the passenger service charge (PSC) suit against AirAsia is now being deliberated in court and that this process should be allowed to take its due course," said the airport operator in a statement yesterday.
It was responding to remarks made by the Employees Provident Fund's (EPF) chief executive officer Tunku Alizakri Alias on Monday that it was concerned about the AirAsia-MAHB airport tax spat as it reflects badly not only on both companies but also Malaysia.
Alizakri said while AirAsia had responded to the EPF's letter over the issue, the fund was still waiting for MAHB's response.
To this, MAHB said it is continuously engaging with all its key shareholders, adding that it will be "happy to address the EPF's concerns and clarify the matters with them accordingly".
"It is our normal practice to inform all our shareholders through the Bursa Malaysia announcements of any material matters such as the PSC suit filed against AirAsia, as well as their counterclaim notice," it added.
On Dec 11 last year, AirAsia announced that MAHB's subsidiary Malaysia Airports (Sepang) Sdn Bhd (MASSB) had filed a lawsuit against the airline's wholly-owned unit AirAsia Bhd, seeking RM9.4 million for unpaid PSCs.
MASSB had also served AAX with a writ of summons of RM26.72 million for PSC arrears.
On Jan 23, AirAsia sought over RM400 million in counterclaims against MAHB in response to the suits filed by the airport operator.
In yesterday's statement, MAHB reiterated that the PSC is a statutory rate fixed by the government and published via the gazette, and it affects the economics of the nation's aviation industry.
"It is imperative to establish clarity on the implementation of the gazetted PSC, the roles and responsibilities of the airlines and airports, as well as the rights of the parties involved.
"These are matters of law that the court needs to decide to put the matters to rest, in order for the aviation industry to operate efficiently and competitively, and in compliance with all international aviation standards and regulations," added MAHB.
The PSC is paid by departing passengers and is collected by the airlines upon purchase of tickets. It is later passed on to MAHB upon completion of the flight.
While the PSC is set at RM73 per passenger, beginning Jan 1 this year, AirAsa and AAX have only been collecting RM50 per passenger. MAHB is now demanding that the two airlines pay up the RM23 difference per passenger from July onwards.
However, AirAsia said it has not collected, and refuses to collect, from travelling passengers.
AAX has done likewise.