This article first appeared in The Edge Financial Daily, on April 7, 2020.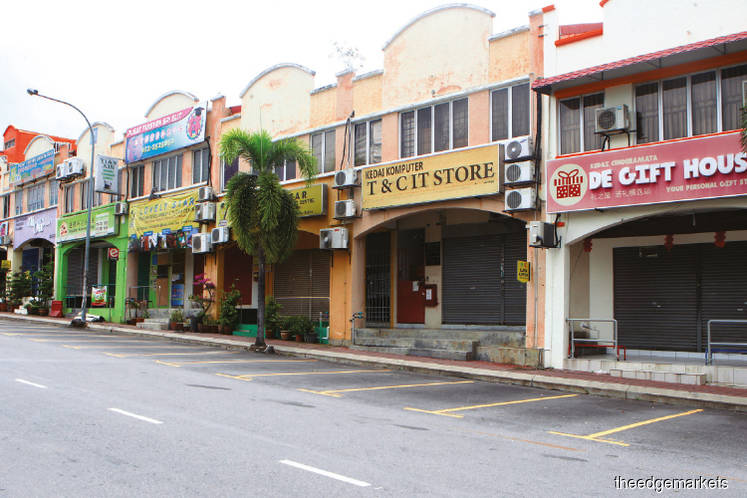 KUALA LUMPUR: The government unveiled an additional RM10 billion assistance package targeted at helping small and medium enterprises (SMEs) affected by the movement control order (MCO) and the Covid-19 pandemic.
The additional stimulus package includes expanded employees' subsidies, a special grant for micro SMEs, waiver of interest rates for the Micro Credit Scheme and a levy cut on foreign workers.
The government also announced a rental exemption or discounts for SMEs operating on premises owned by government-linked companies, and tax breaks for landlords that give rental discounts or exemptions.
This comes on the heels of SMEs, large-scale manufacturers and chambers of commerce voicing concerns that the initial Prihatin Rakyat Economic Stimulus Package was too centred on salaried workers and the low-income group, while not enough was being done for the business community.
In response to the newly announced stimulus, the Federation of Malaysian Manufacturers (FMM) lauded the government's move to help alleviate the wage cost burden for SMEs and allowing for leniency for businesses to negotiate on employment terms, as well as supportive measures introduced for micro enterprises.
Despite this, the FMM, in a statement, said it will still appeal to the government to remove the wage subsidy qualification conditions including a 50% reduction in revenue and a RM4,000 wage ceiling subsidy, since many companies are unable to finalise their financial accounts for March 2020 due to the MCO.
In addition, it pointed out the condition for employers to retain their workers for the next six months would be a challenge, in view that there is still much uncertainty of the continued viability of businesses.
On the RM5 billion Special Relief Facility for SMEs, the federation calls for a reduction in interest rates from 3.5% to 2%, and lessen lending conditions including the collateral requirement.
It also calls for less bureaucratic red tape involved in accessing the facility including the supporting documents required and conditions attached.
The FMM calls for a waiver of interest for the six-month moratorium as well, and for it to be extended to trade facilities, overdrafts and leasing, as well as a total suspension of levy payment for foreign workers for a year starting April 2020.
It appeals to the government to regularly review the stimulus package, and assist large corporations as SMEs are dependent on them in the overall business eco-system.
Meanwhile, SME Association of Malaysia national president Datuk Michael Kang said: "We welcome the government's quick and responsive move [and] this shows the government is willing to listen and engage with us. However, moving forward, we hope the authorities will help facilitate the execution by being more lenient in the terms [and conditions] of the relief measures.
"If SMEs find too many hassles in accessing the relief measures, and not getting the appropriate assistance in [good] time, they might instead opt for shutting down [their businesses]. This will have serious implications towards employment and create social problems," Kang added.
Notwithstanding, Kang viewed the additional relief package as relevant in helping employers retain headcount, and that it is now SMEs' own initiatives to manoeuvre through this hardship.
Singapore Institute of Foreign Affairs senior fellow Dr Oh Ei Sun concurred that bureaucratic processes to reach the stimulus measures need to be kept minimal to be effective.
"It is helpful that the government is reacting to the public's feedback and come with the supplementary package, however SMEs are currently facing structural demand disruptions with no customers, the reliefs need to be accessible and confusions need to kept at bay."
Oh believes that it will be accommodative towards businesses, if the government could consider delaying statutory income tax payments, or utilising more of its reserves to implement greater macro stimulus such as infrastructure packages with a high multiplier effect and increase subsidies in different phases.
However, Adzman Shah, who runs property consultancy ExaStrata Solutions, opined that the add-on stimulus package is centric towards job retention and not comprehensive enough to cover some stakeholders facing difficulties.
In particular, for service-oriented industries, such as property management that have seen a dramatic drop in revenue and miserable collection rates, are crying for the government to consider measures such as moratorium on statutory taxes that would ease cashflow problem.
Adzam shared that his property management company saw its revenue dropping by half, wherein actual rental collection rates were less than 70%, and facing with more instances of deferred rental payment.
"We still [have to] pay the monthly statutory income taxes to the tax authorities based on the income projections made at earlier stages that are deemed irrelevant now; this for us is considered a major fixed expense and might be very helpful if we can obtain certain relief out of it."
Adzam pointed out the MCO, although deemed necessary for health containment measures, has seriously damaged the property industry as more retailers begin to fall out.
He added once the MCO is lifted, the industry will require some time to recover as people will be having health hazard concerns, and businesses entailing human interaction such as hairdressing may still be dampened for a period, which may have ripple effects for landlords.
During this predicament period, Adzam viewed that major landlords and real estate investment trusts with deep pockets are more able to weather the storm, but small landlords may still need certain forms of assistance.