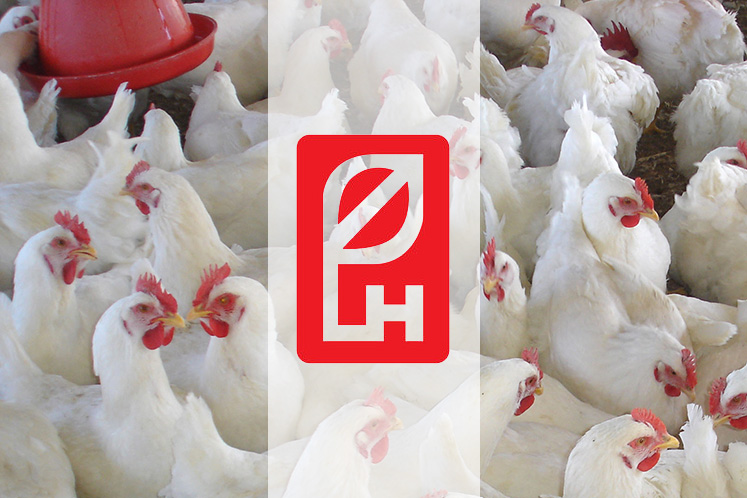 KUALA LUMPUR (May 13): Leong Hup International Bhd, an integrated poultry producer en route to a Main Market relisting this Thursday, has reported a 15% increase in net profit in its first quarter ended March 31, 2019 (1QFY19), following a boost in revenue.
Net profit rose to RM60.58 million from RM52.68 million in 1QFY18, as revenue grew 11.9% to RM1.51 billion from RM1.35 billion, its filing with Bursa Malaysia today showed.
The group's quarterly revenue from sales of livestock and poultry related products increased by about 2.7% year-on-year from RM837.17 million to RM859.65 million, mainly due to an increase in sales volume and the average selling price of eggs in Malaysia, and higher average selling price of broiler day-old-chicks (DOCs) in Indonesia.
However, these improvements were partially offset by lower revenue from sales in Singapore, primarily due to the loss of revenue from Jordon International Food Processing Pte Ltd, following the disposal of the subsidiary on June 30, 2018.
In its feedmill segment, revenue jumped 27% from RM506.67 million to RM643.63 million, primarily because of higher sales volume and average selling price of livestock feed in Indonesia and Vietnam.
On outlook, Leong Hup said the group is optimistic about achieving a positive result this year after having invested in significant capacity expansion over the past year.
Its initial public offering (IPO), involving 937.5 million shares, has been oversubscribed by 3.64 times. Its IPO's institutional and final retail prices have been fixed at RM1.10 per share.