This article first appeared in The Edge Financial Daily, on July 12, 2018.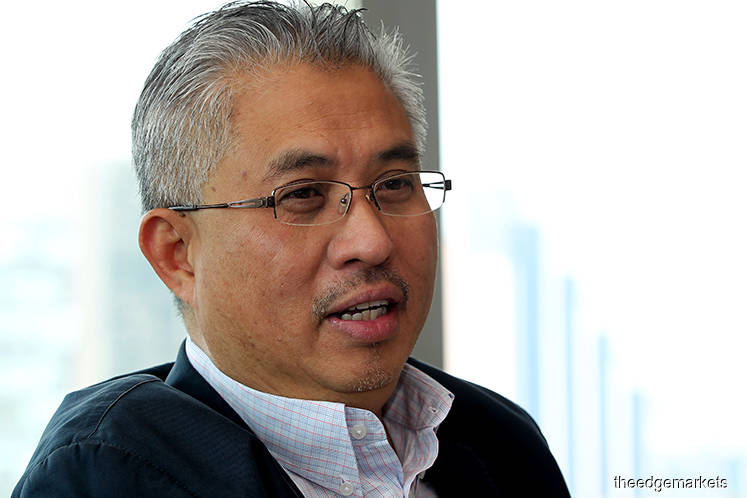 KUALA LUMPUR: Disgraced Goldman Sachs banker Tim Leissner and his partner gate-crashed the official launch of Khazanah Nasional Bhd's San Francisco (SF) office in September 2013, according to its managing director Tan Sri Azman Mokhtar.
In a Whatsapp post, Azman said, "Both Dr Leissner and Ms Kimora Lee were not on the guest list, but turned up nonetheless.
"Dr Leissner and Goldman were not our bankers and we have no business relationship with them."
On Tuesday, the Wall Street Journal (WSJ) reported that Leissner is seeking an agreement with prosecutors to plead guilty to criminal charges related to a scheme allegedly to siphon billions of dollars from state-owned 1Malaysia Development Bhd (1MDB). The transfers of its funds are being probed in a number of jurisdictions including the US, Malaysia, Singapore and Switzerland.
Azman took to making what he described as "an unusual post to an unusual situation and an odd choice of photograph" to explain a photo published in The Star yesterday of the couple taken together with former prime minister Datuk Seri Najib Razak and Azman, which accompanied the article "Ex-Goldman Sachs banker in plea talks with DoJ".
Azman confirmed the photo was taken at the SF office opening attended by about 100 people and officiated by Najib, who was also then chairman of the sovereign wealth fund. "I have deemed it necessary to post this as there have been queries and there may be some public interest as well, and I thank you for your kind attention."
The WSJ said a potential charge that Leissner could ultimately plead guilty to would be a violation of the US Foreign Corrupt Practices Act, which prohibits bribing foreign officials to get or keep business.
In June, Reuters reported that Malaysia is thinking of requesting the US Department of Justice (DoJ) to compel Goldman Sachs to return nearly US$600 million in fees that it earned from bonds raised for 1MDB.
Between 2012 and 2013, a DoJ lawsuit filing revealed Goldman Sachs had raised nearly US$6.5 billion in three bond sales, of which it said nearly US$2.5 billion was misappropriated by high-level 1MDB officials, their relatives and associates.
Goldman Sachs was said to have earned nearly US$600 million for the three deals, an amount critics say is far in excess of the normal 1% to 2% fees a bank could expect for helping to sell bonds. Goldman maintained that the enormous fees are fair because of the additional risks involved.
Leissner had fallen foul of the Singapore authorities for his role in 1MDB's financial scandals. In December 2016, the Monetary Authority of Singapore sanctioned and prohibited him from taking part in its capital markets and from performing any regulated activitiesunder the Securities and Futures Act for 10 years.