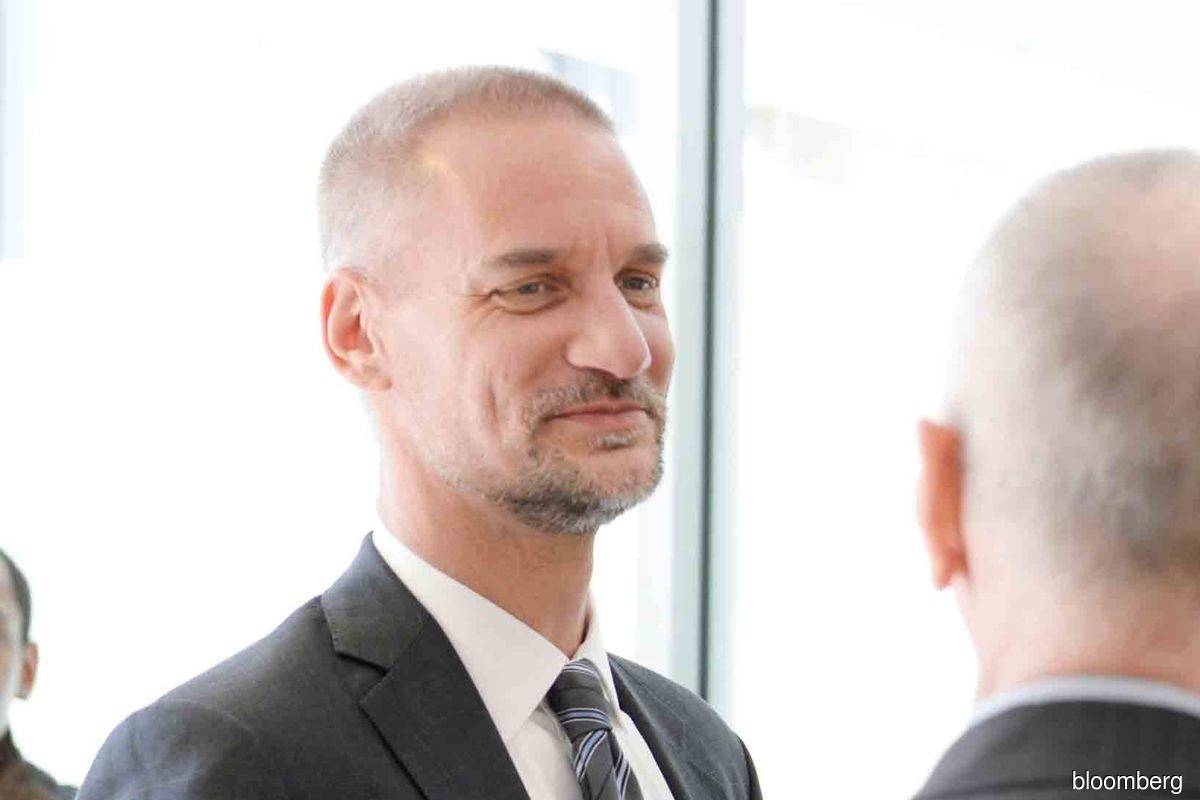 KUALA LUMPUR (March 4): Former Goldman Sachs banker Tim Leissner (pictured) clarified in his testimony on Tuesday (March 1) that he did not personally buy a house for former Astro Malaysia Holdings Bhd group chief executive officer Rohana Rozhan, as previously reported.
Rather he said he gave her the money to purchase the house, according to the court transcripts obtained by The Edge. 
"Well, I gave her money to buy a house. But the house that I referred to last week for which I gave her US$10 million (RM41.78 million)," he said. 
Bloomberg reported on Feb 23 that Leissner, who had a decade-long extramarital affair with Rohana, purchased the London house in 2013 after she threatened to expose his involvement with 1Malaysia Development Bhd (1MDB). He said this when asked if he had ever given Rohana any money he received from his 1MDB work.
The revelation had triggered an investigation by the Malaysian Anti Corruption Agency (MACC) here in Malaysia.
And US$10 million worth of assets and money in relation to Rohana's dealings with Leissner have been frozen, MACC chief Tan Sri Azam Baki announced on Tuesday. He also said the case was being investigated under the Anti-Money Laundering, Anti-Terrorism Financing and Proceeds of Unlawful Activities Act 2001 (AMLA).
Rohana, in a brief statement on Feb 25, said she had given her full cooperation to the anti-graft agency in its investigations. 
Meanwhile, besides the US$10 million Leissner gave Rohana for the house in London, Leissner testified that he also previously bought her a house in Australia and another one in London, though it is unclear if these were purchased with money related to 1MDB.
When asked by defence attorney Marc Agnifilo if the home in Australia was purchased in 2006, Leissner said he could not remember.
He also could not remember when the previous London home was purchased. "That was also somewhat — that was I think around 2000. Maybe 2009, something like that," he said.
Leissner is testifying as the US government's star witness in the bribery case against his former subordinate Roger Ng Chong Hwa.
Ng is the only Goldman Sachs Group Inc banker to go on trial in the multibillion-dollar 1MDB scandal.
Ng was charged in May 2019 for conspiring to launder money and bribing government officials through bond offerings that Goldman Sachs handled. Three charges are levelled against him for alleged violations of the Foreign Corrupt Practices Act. If found guilty, he faces up to 30 years in prison. He has pleaded not guilty.
Leissner was charged under similar charges but pleaded guilty in August 2018 and agreed to cooperate. He was ordered to forfeit US$44 million.
Read also:
Read also:
Leissner says lover blackmailed him into buying US$10 million home
Former Astro group CEO says to give full cooperation to MACC
MACC: US$10m assets and cash in relation to Leissner-Rohana dealings frozen
MACC: Probe into US$10m Rohana Rozhan allegedly received from Tim Leissner still ongoing