This article first appeared in The Edge Malaysia Weekly, on August 6, 2018 - August 12, 2018.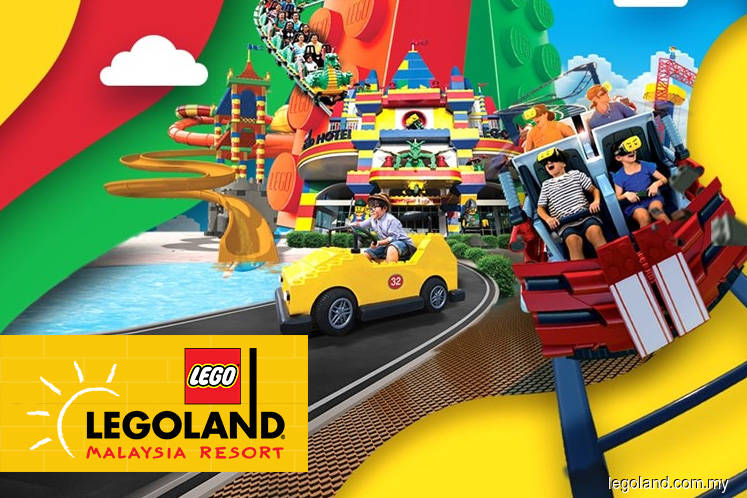 IN two years, Themed Attractions Resorts & Hotels Sdn Bhd (TARH) may be ready to consider selling certain assets in Legoland Malaysia Resort, including the dry park, water park and Legoland Hotel.
"As of today, we have no immediate plans for an IPO (initial public offering) or a sale," TARH group CEO Amir Hamzah Azizan tells The Edge.
"(However), it is not outside the realm of possibility that we will do it at some point. We are the leisure and tourism arm of Khazanah (Nasional Bhd), so we will need to create more things with a Malaysian focus. If we need the capital … we can either sell or do an IPO and (then) do the next round of reinvestment."
The primary goal, which was to catalyse the theme park, has been achieved, he adds, and a subsequent sale is in line with Khazanah's theme of divestment (once catalysed).
If land in Desaru Coast is being sold in pockets, Legoland will be sold in its entirety.
"There may be someone who can take it to the next stage, someone who may want to look at it. We have achieved our first goal. We may look at it (potential sale) in the next couple of years," Amir says.
Talk of the potential sale of Legoland or an IPO of Khazanah's theme parks has been circulating since 2013.
As there are still eight acres of undeveloped land left, Amir says a new investor will have the option of expanding the theme park and the hotel in the future.
"We won't be developing any more theme parks, apart from Sea Life," Amir says, referring to the aquarium sited in Legoland Malaysia Resort and in which an estimated RM50 million has been invested.
Sea Life, the world's largest aquarium brand, is scheduled to be launched in the resort by the end of next year and will showcase an aquarium that offers an interactive and educational marine life experience.
"We hope Sea Life will give us a nice boost from next year. The integrated resort will have a nice offering. You have the dry park, a wet park and now we have Sea Life, which is more education-based. So, there will be a lot of things for families to do."
On the performance of the Legoland theme parks, Amir says he is unable to share any details as the operator, Merlin Entertainment, is a UK-listed company. Merlin Entertainment will also be managing Sea Life.
"In Iskandar Puteri, Legoland has done very well for us. We brought in the brand in 2012 and it has delivered the numbers that were meant to come into Iskandar. And we were able to put a global theme park brand on the map."
According to Amir, 60% of Legoland's visitors are foreigners, the majority of whom are Chinese and Indian nationals.
When asked if Legoland Hotel is its cash cow, he simply says, "As an integrated resort, it does very well. The land, we lease to the operator and the operator makes money from running the park and we make money from owning the hotel and running the hotel with the operator. The hotel and the theme park are operated by Merlin while the assets are owned by TARH. As an integrated property, the operation is making money. We are quite happy with the returns."
The dry and wet theme parks are owned by IDR Resorts Sdn Bhd whereas the hotel is owned by LL Malaysia Attractions Holdings Sdn Bhd.
On TARH's other attractions — Sanrio Hello Kitty and Little Big Town — in Puteri Harbour, Johor, Amir says, "We need to do some tweaking but it is unlikely that we will be a big play in that space."
Another attraction in Puteri Harbour was Lat's Place. This interactive, animated attraction-cum-restaurant opened in February 2013 but closed soon after as the market was not prepared for it, Amir says.
"We experimented with Lat's Place. The product had roots that could have been interesting (but) the market wasn't ready for it. We still have a relationship with Datuk Lat (Mohammad Nor Mohammad Khalid) and if there is a way we can resurrect it in a different form, we will look at it."
Save by subscribing to us for your print and/or digital copy.
P/S: The Edge is also available on Apple's AppStore and Androids' Google Play.