This article first appeared in The Edge Financial Daily, on May 27, 2019.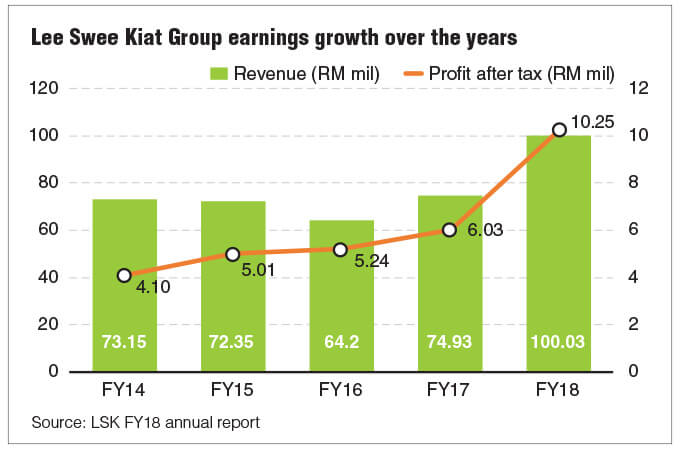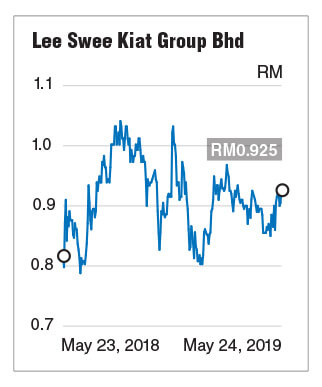 KUALA LUMPUR: Latex mattress maker Lee Swee Kiat Group Bhd (LSK), which plans to embark on further expansion to cater to strong product demand, has an appetite for more mergers and acquisitions (M&As), says managing director Datuk Eric Lee Kong Sim.
In an interview with The Edge Financial Daily, Lee said the group is researching potential new line that does continuous process latex to complement its existing production and increase overall capacity without the use of substantial labour force, while keeping an eye for potential acquisition targets.
This comes as the group has unfinalised but "very big plans for continuous growth" under its next five-year plan starting 2021, with ambitions to grow into a dominant homegrown player in the local bedding and related home products retail front.
Lee said the new line — which can produce up to 3,000 to 4,000 tonnes of latex — is estimated to cost the group RM8 million to RM10 million. Judging from experience, a RM10 million investment can potentially increase the group's turnover by about RM20 million per year, he said.
Last June, LSK completed its RM10 million expansion plan when it commissioned a 2,000-tonne latex production line, bringing its total installed capacity to 6,000 tonnes. As at last year, the group recorded an annual output of 5,400 tonnes.
"At the moment, we are also improving our efficiency via mechanisation and automation, which will probably cost about RM2 million to RM3 million," he said.
LSK plans to bring labour costs down to less than 10% of the group's total cost structure.
The group's mechanisation initiatives are expected to boost capacity by 1,000 to 7,000 tonnes this year, without building a new line, Lee said.
Coupled with the potential new line, a back-of-the-envelope calculation suggests that LSK could reach a total installed capacity of 10,000 to 11,000 tonnes by early 2021.
Lee, a trained accountant who also serves as the group's chief financial officer, said the group will probably pay for the investment using both cash and bank borrowings.
He said having too much cash can be unproductive.
"We will have some borrowings to balance [it] out while keeping some buffer cash for potential M&As. We know that we can [afford to] borrow as our cash flow generation is quite strong.
"But we do have excess cash, which is why our appetite for M&As would be quite sizeable," he said.
LSK has been in net cash position in the past three years, with deposits, cash and bank balances totalling RM18.14 million at the end of last year.
Lee stressed, however, that the group is conservative in making M&A decisions and will only acquire companies offering synergistic qualities that can help fortify LSK's brand portfolio and industry position.
"If opportunities arise, we are willing to talk, especially those (less) well-known brands that are long established but not well-managed or are losing sales. If they are up for sale, then maybe we would be interested," he said.
Under LSK's five-year plan (2016-2020), the group's internal turnover target is RM125 million for 2019 and RM150 million for 2020.
Lee believes that demand for the group's products remains on an uptrend, especially with the rising global affluence.
"Although demand tends to fluctuate [throughout the year], it comes back. Mattresses can be considered a necessity, it is not fast-moving but stable, and does not have [worries] of technology obsolescence.
"And the market is still big. Given the rising levels of affluence, more consumers are looking for green, natural products," he added.
LSK, founded in 1975, specialises in 100% natural latex mattresses. Bedding products made up more than 95% of its total turnover. Its portfolio of brands include Napure, Englander and Tempur.
The group operates in Klang, and about 50% of its products — mainly latex — are exported to markets such as Japan, South Korea, China, Europe, Canada, Australia and the US.
"We try to maintain our balance [between domestic and export sales]. This gives us a more stable [overall] performance," Lee said.
Meanwhile, Lee shared that the management has decided to defer its e-commerce venture in view of low volume and margins.
"Reception to e-commerce is still quite low here [especially] for mattress as most would prefer to physically feel the product before purchasing, unless it is sold very cheap," he said.
Similarly, supplying to the hospitality sector is not an area of focus due to lower margins and slow collection.
"At the moment, our focus remains on automation, improving our efficiency, increasing our capacity, as well as growing our local business-to-consumer strategy. That being said, it is still something that we keep in mind," he added.
Lee believes a company's stock price is the weighing machine of its performance and that LSK's share price will eventually reflect the company's strength and valuation.
He shared that close to 10% of its shareholders are institutional investors, compared to none as at end-2017, reflecting rising investor confidence in the group's prospects.
The Lee family is LSK's largest shareholder with a 51.79% stake via Lee Swee Kiat & Sons Sdn Bhd.
"We concentrate mainly on building the company to be bigger, stronger and better. We believe over the medium to long-term, the share price will reflect what the company is worth," said Lee, who is son of the founder-cum-executive chairman Lee Ah Bah @ Lee Swee Kiat.
LSK shares, lightly traded, finished two sen or 2.21% higher at 92.5 sen last Friday, bringing a market capitalisation of RM150.9 million. At its current price, the stock is trading at a price-earnings ratio of 14.37 times.