This article first appeared in The Edge Financial Daily, on January 10, 2019.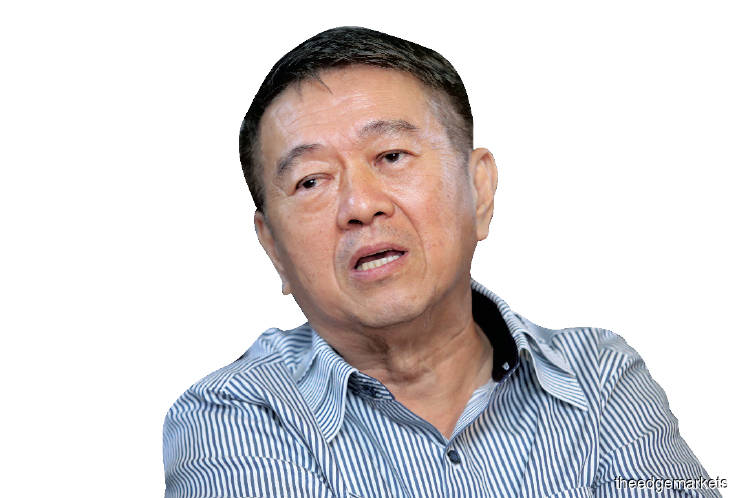 SERI KEMBANGAN: Tycoon Tan Sri Lee Kim Yew (pic) has roped in Crypto S11 Pte Ltd to commence beta testing of Unicorn Wallet, a cryptocurrency wallet aimed at providing seamless payment transactions.
The e-wallet will undergo testing among a select group of users over a period of six months under the beta testing period by Crypto S11 and Lee's wholly-owned private investment firm Mines 567 Sdn Bhd, before it is made available to the public.
The founder and chairman of Country Heights Holdings Bhd (CHHB), Lee reiterated his confidence in blockchain technology at a pre-launching event yesterday, and expressed the belief that investing in a cryptocurrency wallet is an important step in developing the industry in Malaysia.
"Without demonstrating this cryptocurrency wallet, no one will know how this will benefit the subscribers and the market. Hence, I am investing in this technology and associating myself with Crypto S11 Digital, a company which shares my vision and hopes to eventually develop a blockchain bank to complete the whole ecosystem," he said.
Mines 567 owns 19.99% of British Virgin Islands-incorporated Crypto S11 Digital.
"We will work closely with the authorities to ensure Malaysia can ride the tide of blockchain technology and cryptocurrencies to spur the economy to new heights," Lee added.
Unicorn Wallet, which aims to be the AliPay of the blockchain world, supports real-time payments of online purchases, hotel bookings, bills, peer-to-peer transactions and a digital asset exchange.
While he declined to reveal the amount invested in setting up the wallet, Lee said a project like this usually requires upwards of US$10 million (RM41.1 million) to get off the ground.
Going forward, Mines 567 will also be looking to raise funds to further develop the cryptocurrency wallet and also to develop point-of-sales (POS) terminals for merchants to accept payments via Unicorn Wallet. It is working with China's Xiaomi to develop the POS terminals.
Asked if the venture required the approval of Bank Negara Malaysia (BNM), Lee said there is no need, as Unicorn Wallet is a pure cryptocurrency wallet and does not deal with fiat currencies such as the ringgit. Approval from BNM is only needed for e-money issuers, he said.
Mines 567 welcomes the participation of government authorities and regulators during the testing period.
Unicorn Wallet currently supports Bitcoin and Ethereum transactions — and potentially CHHB's proposed Horse Currency, a digital currency which has yet to be launched.
Lee said there has been no updates from the Securities Commission Malaysia and BNM on the regulatory framework for digital assets, which is slated to be released within the first quarter of this year.