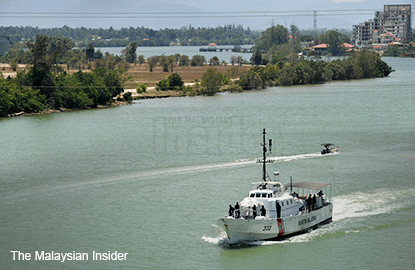 KUALA LUMPUR (Sept 3): An overloaded wooden boat believed to be carrying dozens of Indonesian illegal immigrants sank off the coast of Malaysia on Thursday, killing at least 14 people, 13 of them women, maritime officials said.
The boat had left Sabak Bernam in Malaysia's Selangor state and was heading for Sumatra in Indonesia when the accident happened.
Muhammad Aliyas Hamdan, First Admiral at the Malaysian Maritime Enforcement Agency, said initial conversations with survivors led them to believe the passengers were Indonesian.
"If they are legal, they would not leave (the country) that way," Muhammad said when asked if the people were illegal migrants.
He said the boat sank due to overloading and bad weather.
Southeast Asia in the summer faced a huge migrant crisis, with more than 4,000 landing in Indonesia, Malaysia, Thailand, Myanmar and Bangladesh after Thailand launched a crackdown on people-smuggling gangs in May. Hundreds are believed to have drowned.
But no such boats have been reported in recent weeks.
Fifteen passengers had been rescued by fishermen, Muhammad said. Based on the description of the boat, the agency has estimated that there would have been about 70 people on board, he added.
Ships, boats and a helicopter have been deployed to search for survivors. The Indonesian search and rescue agency said it was on standby to provide any assistance to its Malaysian counterpart.
The accident happened as Europe faces its biggest refugee crisis since World War Two and has yet to find a common response. Thousands of people from the Middle East, Asia and Africa have died making the journey across the Mediterranean and on land in Europe.