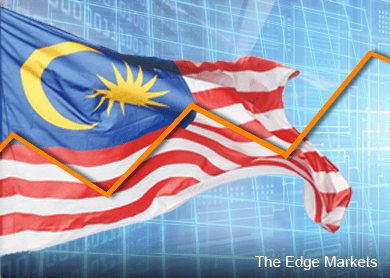 KUALA LUMPUR (Dec 26): The leading index moderated to 0.7% in Oct signalling slower albeit positive growth prospects for the economy in the coming months, says CIMB Research.
According to economists Julia Goh and Jarratt Ma, lower oil prices will have its benefit of shorting discretionary spending ahead of the implementation of Goods and Services Tax (GST) next year.
"We think that lower oil prices will have its benefits in terms of gains to real incomes and profits.
Furthermore, an ongoing decline in oil prices is likely to be transmitted towards domestic pump prices, which will help boost domestic consumers' spending power before the implementation of GST," said Go and Ma in a note today.
According to them, lower oil prices lend support to global and regional demand, thus reinforcing exports and industrial production.
"However, we also see downside risks to next year's growth if the prices of other commodities, particularly CPO and LNG, follow a similar fate," they pointed out, adding that CIMB Research continues to project full-year growth of 6.0% for 2014 and 5.0% for 2015.
According to Goh and Ma, import-intensive investments may be deferred to manage pressures on the current account and fiscal deficit.
The leading index (LI) had moderated to 0.7% year-on year (y-o-y) in Oct from 1.5% y-o-y in Sept while the coincident index (CI) also slowed to 1.9% y-o-y from 2.5% in Sept.
Meanwhile the lagging index (LGI) accelerated to 6.9% from 4.4% in Sept.