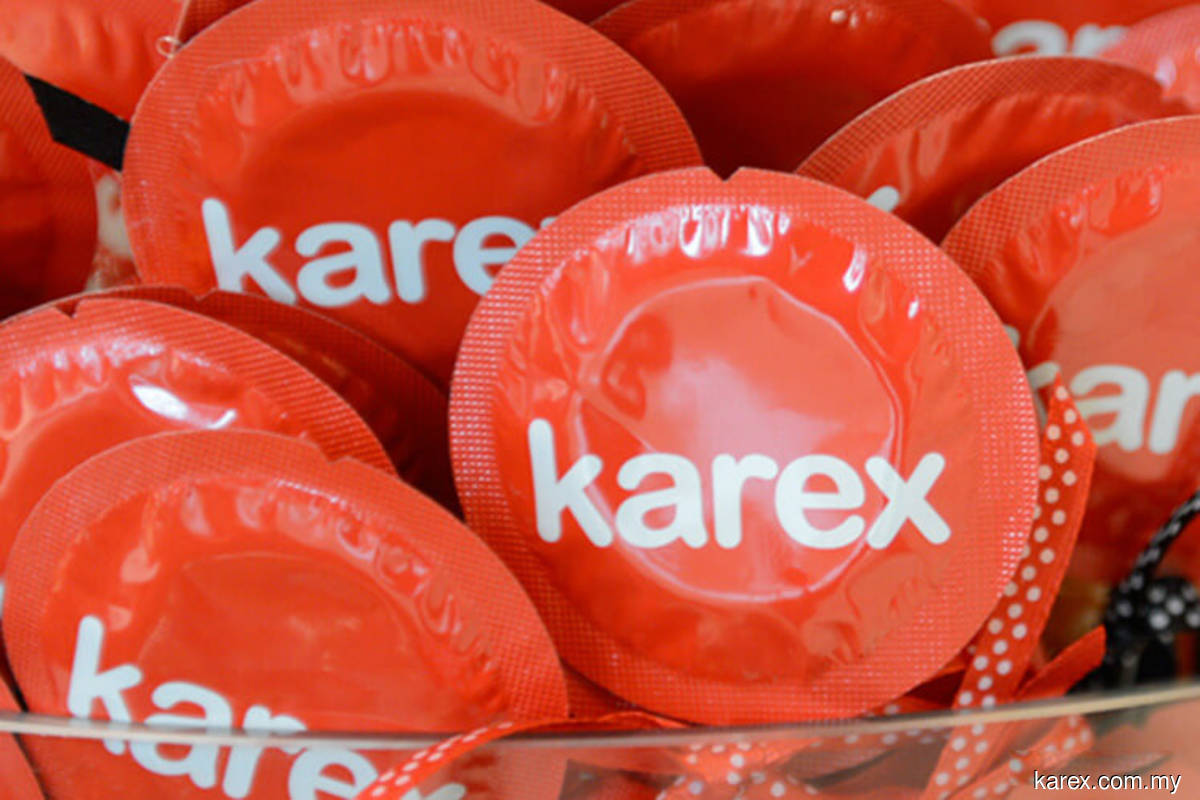 KUALA LUMPUR (Aug 24): Karex Bhd, one of the biggest condom makers in the world, is joining the glove bandwagon with plans to venture into the manufacture and sale of medical gloves.
In a filing today, Karex said it wants to spend RM40 million to set up two production lines 12 months from today, which are expected to have an annual production capacity of 500 million gloves.
Karex plans to gradually build more lines to quintuple that capacity over the next four years. The facility will supplement the existing operations of its wholly-owned unit Innolatex (Thai) Ltd, it said.
"Karex is aiming to leverage on its expertise and experience of more than 30 years in the medical device manufacturing sector to embark on the manufacture and sale of gloves.
"Based on Karex's estimates, the venture is expected to enjoy attractive profitability margins with a reasonable payback period beginning from the commencement of commercial production," it said.
"In addition, the manufacture and sale of gloves is expected to offer an additional complementary line of products within Karex's existing medical business segment that currently consists of catheters, ultrasonic probe covers, test kits and hand sanitizers," it added.
Karex has seen earnings decline for four consecutive years, since peaking at RM67.2 million on the financial year ended June 30, 2016 (FY16) on revenue of RM342.22 million.
In its latest quarter results published today, Karex turned a profit of RM1.43 million in 4QFY20, from a net loss of RM1.01 million the year before, helped by stronger sales of its products in the Americas. Revenue grew 3.91% to RM91.09 million, from RM87.66 million.
The swing to profitability in 4QFY20 came despite operating restrictions during the Movement Control Order, and helped Karex to end the full-FY20 in the green, with a net profit of RM227,000 or 0.02 sen per share – down 91% from RM2.53 million or 0.25 sen per share in FY19.
This was due to weaker gross margin, higher finance cost, higher tax and higher portion of profit attributable to non-controlling interests, which offset the 3.99% increase in full-year revenue to RM395.07 million, from RM379.92 million.
Through FY20, Karex saw its cash and bank balances decline to RM46.34 million, from RM63.64 million at end-FY19.
Karex shares closed two sen or 1.83% lower at RM1.07, valuing the group at RM1.07 billion.
Edited by Lam Jian Wyn