This article first appeared in Capital, The Edge Malaysia Weekly, on April 29, 2019 - May 05, 2019.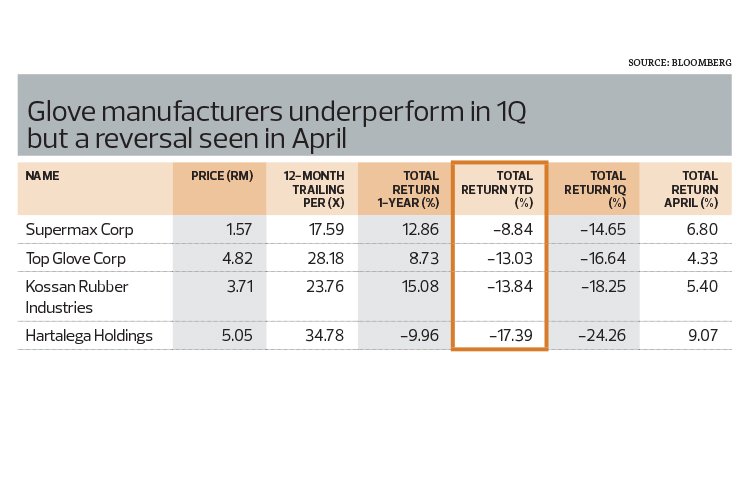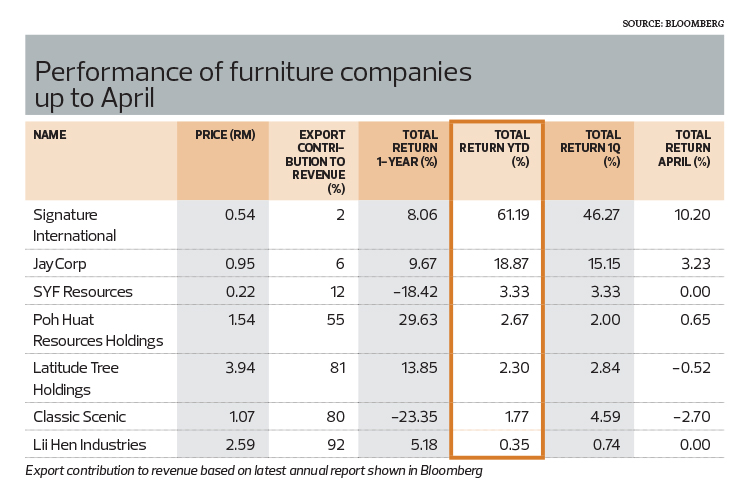 A weaker ringgit may have benefited exporters in 2017, but is not expected to have the same positive effect now, amid slowing global trade and demand.
Compounding matters, a weaker ringgit is likely to further erode the margins of manufacturers that import raw materials, which ultimately hits the pockets of the consumer as the inflated costs get passed on, analysts say.
"At this stage, with the weak global economy, I think it (weak ringgit) might not help our exports much. On the flip side, I believe we will see more expensive imported goods and this will have a negative impact on those involved in that space," Inter-Pacific R+++esearch Sdn Bhd head of research Pong Teng Siew tells The Edge.
He warns of a margin squeeze for some corporates owing to higher imported raw material costs, which may be difficult to pass on to consumers as demand is weak.
For wage earners paid in ringgit, so painful is the experience of buying imported goods that consumer spending has been significantly curbed.
As if the local unit wasn't already insipid, it shed another 1.3% this month to 4.136 against the greenback, making it the second worst performing currency in Asean, behind only the Lao kip.
The slide came on the heels of the Norwegian sovereign wealth fund's paring of emerging market bonds from a benchmark index that it tracks, as well as a warning by the FTSE World Government Bond Index that Malaysia could be dropped from its benchmark in the coming months.
Bankers are mixed about a potential rate cut this year, but should a reduction take effect, the ringgit can be expected to head further south. The Edge looks at some of the potential gainers and losers in the event of persistent weakness of the ringgit.
Rakuten Trade Sdn Bhd head of research Kenny Yee believes exporters, particularly glove manufacturers and furniture makers, will still stand to benefit but importers, such as automotive companies, will be hurt.
"Glove players are the obvious choice for those who want to play on the ringgit weakness as they have been very competitive even when the ringgit was at its normal level. It also makes sense, given some of the share price weakness seen among the glove players at the beginning of the year," he says.
In a mid-month report, Hong Leong Investment Bank says it anticipates a further weakening of the ringgit in the second quarter.
"Our earlier view for a sequential weaker ringgit in 2Q versus 1Q remains unchanged. In this regard, we like Top Glove Corp Bhd and recently upgraded our rating on Hartalega Holdings Bhd to 'buy'," says head of research Jeremy Goh.
Year to date, the share prices of the top four glove companies are in negative territory, with Hartalega the worst decliner, down 17.4% at last Thursday's close. Supermax Corp Bhd was the best performer given its relatively smaller decline of 8.8%.
However, on a year-on-year basis, most glove players have yielded positive returns, having tumbled by double digits in the first quarter before rebounding this month. Hartalega's 9.1% gain this month alone was the most noticeable.
However, all is not rosy. Top Glove's net profit of RM215.8 million for the cumulative six months ended Feb 28 (1HFY2019)was relatively flat on a y-o-y basis despite a near 28% rise in revenue to RM2.42 billion. Its underperformance was due to weaker China results, coupled with a stronger ringgit in the first quarter.
Other glove players are scheduled to report their quarterly results next month.
Interest in furniture companies could also emerge if the ringgit's weakness persists.
"I think the furniture sector is another space that could gain from the ringgit at current levels," Yee says, noting that the sector has been below the radar of investors for a while.
Most have posted a slight gain thus far this year, with Signature International Bhd and JayCorp Bhd the outperformers. Even so, their domestic market segment is bigger than their export segment.
Interestingly, those with larger export market exposure, such as Classic Scenic Bhd and Lii Hen Industries Bhd, have underperformed.
However, analysts believe the sector could benefit from the US-China trade tensions, although a lot would depend on the outcome of the current negotiations between the two economic superpowers.
In March, Affin Hwang Investment Bank Bhd, which covers Poh Huat Holdings Bhd, observed that "the lingering uncertainty over the US-China trade war should continue to present opportunities for Poh Huat to gain further market share from its peers, especially in the US furniture export market".
Based on Poh Huat's latest annual report for the financial year ended Oct 31, 2018, about 55% of the group's revenue was derived from exports.
In the first quarter ended Jan 31, 2019 (1QFY2019), it registered strong top and bottom line growth. Revenue expanded 21.7% y-o-y to RM197.1 million while net profit more than doubled to RM15.3 million.
A positive sign for the industry was the high turnout at the Malaysian International Furniture Fair (MIFF) 2019 last month. The number of buyers from the US, Canada, the UK and even Mexico increased 50% compared with the previous year.
For Malaysian semiconductor firms, the depreciated ringgit may not bring the usual anticipation of bigger volume sales because of sluggish global demand.
According to the US-based Semiconductor Industry Association (SIA), global semiconductor sales slipped 10.6% y-o-y in February to US$32.9 billion. Worryingly, slowing sales were seen across all major regional markets owing to uncertainties created by the US-China trade war. But sales in the smartphone segment have also been affected because high-end devices have only delivered incremental innovations and come with higher price tags.
For semiconductor companies involved in the smartphone space, such as Inari Amertron Bhd, earnings have been affected by the slowdown.
However, D&O Green Technologies Bhd, which is involved in the automotive light-emitting diodes (LED) sector, continues to attract interest because of its growth prospects.
MIDF head of research Mohd Redza Abdul Rahman says D&O is one of the technology companies the research house likes because of its increasing opportunities in the automotive LED space.
Importers hurt by weaker ringgit
Automotive companies will be among those hit by the weaker ringgit.
"The weaker ringgit is definitely not a positive for automotive players as parts are imported in other currencies and then sold in ringgit," Inter-Pacific's Pong says.
What has helped automotive players drive sales in recent months has been the launch of new models, but a further depreciation of the ringgit could halt these gains in their tracks.
Manufacturers of consumer goods are likely to face the same dilemma.
"Margins will be squeezed for some consumer players as imported raw materials become more expensive. It is unlikely that they would be able to pass on the costs to consumers in the current environment," Pong says.
An analyst with a local asset management firm points to Berjaya Food Bhd as one such company. "If the weak ringgit persists, it will be bad for Berjaya Food as it will affect its gross margin, given that about 50% of its raw material is purchased in other currencies. I think it will be hard for the company to increase prices, so its margin will be hurt."