This article first appeared in Capital, The Edge Malaysia Weekly, on April 16, 2018 - April 22, 2018.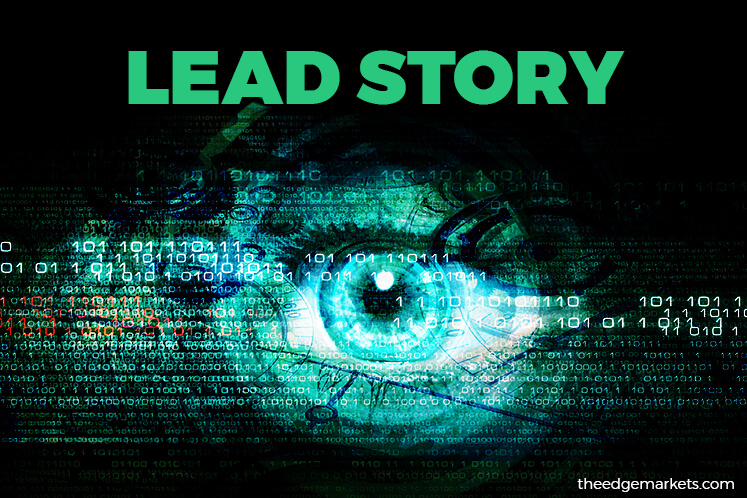 SHARE buyback activities have gained momentum of late. The recent rout of mid and small cap stocks has panicked the investing fraternity, but may also have opened up a window of opportunity for companies with a decent amount of cash to mop up some shares.
Bloomberg data shows that the monthly volume of share buybacks on Bursa Malaysia swelled to 111.62 million shares in March — the highest level since July 2016, 19 months ago.
Last month, companies active in repurchasing shares included Malakoff Corp Bhd, Sunway Bhd, Fitters Diversified Bhd and KSL Holdings Bhd.
"Share buybacks are a good way to enhance shareholder value if it is a good company," says TA Investment Management Bhd executive director Choo Swee Kee.
"For a growing company, treasury shares should be distributed back to shareholders as dividends or to sold back on the open market when the share price recovers".
It is a form of capital management, making companies' spare cash sweat harder and not have a "lazy balance sheet" with lots of cash sitting idle earning a fixed deposit rate.
The cancellation of treasury shares will boost earnings per share and thus enhance shareholder value.
Some quarters see a share buyback as a sign of confidence in a company's fundamentals and future prospects. Furthermore, it will lend support to a falling share price, although it may not always be effective.
Nonetheless, Choo says the management must be convinced that the current share price grossly undervalues a company before it decides to repurchase its shares, and not just because the stock has plunged.
"Of course, given that some share prices have declined sharply in recent weeks, there may be more such occurrences. In this case, it would be appropriate for the company to utilise its spare cash to buy and provide support for its shares," he said.
It is worth noting that it is not always true that cash-rich companies should spare money on a share buyback, say some analysts. Companies that are in expansion mode should conserve cash for capacity expansion or merger and acquisition activities to enhance future earnings growth.
"A share buyback does make sense if there is no better use of excess funds. It helps to boost sentiment as well," says Bernard Ching, head of Malaysian research at AllianceDBS Sdn Bhd.
Who has money to buy back shares?
KSL Holdings is probably in an ideal situation for a share repurchase given its current low share price level and sizeable cash pile due to its steady recurring rental income.
The decline in the property developer's share price began some time back, no thanks to the prolonged slowdown in the domestic property market. Its has slid 28% from last year's high of RM1.29 to 93 sen — the lowest level since November 2013. The stock hit an all-time high of RM2.28 in September 2014. KSL is trading at a price-earnings ratio of 4.5 times based on its net profit for the financial year ended Dec 31, 2107 (FY2017).
The company has seized the opportunity to repurchase shares on the open market since September last year, besides expanding its land bank. As at April 6, KSL had bought back 19.3 million shares, equivalent to a 1.86% shareholding.
Malakoff Corp Bhd, meanwhile, started buying back shares last December. The independent power producer's share price has been drifting lower over the past six months, falling from RM1.60 in September 2016 to all-time low of 85 sen on April 4. Indeed, it has fallen below its initial public offer price of RM1.80 and is trading at a forward PER of 15.5 times. Investment analysts who track the stock have pegged its average target price at RM1.13.
Malakoff is not in a net cash position. Its cash balance was at RM2.35 billion as at Dec 31, 2017, against total borrowings of RM15.83 billion, of which RM14.18 billion are long-term liabilities.
Based on Bloomberg data, cash-rich companies whose share prices have fallen at least 30% in the past one year include hand former maker ES Ceramics Technology Bhd, hard disk drive manufacturer JCY International Bhd and plywood producer Focus Lumber Bhd.
The share prices of two plastic packaging material manufacturers, Thong Guan Industries Bhd and SLP Resources Bhd, have been battered over concerns of rising input cost. The strengthening ringgit also does not augur well for their US dollar-denominated export earnings (see story on Page 26). Nonetheless, Thong Guan and SLP Resources are in a net cash position of RM80.34 million and RM64.76 million respectively.
Thong Guan's share price has dropped 41% over the past 12 months, and it is trading at a PER of 7.34 times. It bought back some 186,200 share in late February. Since then, its share price has fallen further.
Technology-related firms such as Malaysia Pacific Industries Bhd (MPI) and Globetronics Bhd were among those that were sold down during the mid and small cap rout. Investors fled from semiconductor manufacturers amid fears that smart gadgets' global supply chain would be impacted if a full-fledged trade war should break out between the US and China.
It is worth noting that MPI's share price has plunged below the target prices of investment analysts, ranging from RM9.70 to RM10.45. They have a "sell" recommendation on the stock.
Now might also be an appropriate time for export-oriented furniture makers to consider mopping up some shares on the open market given that their share prices have also been hammered.
Furniture manfacturers with spare cash in hand include Latitude Tree Holdings Bhd, Poh Huat Resources Bhd, Homeritz Corp Bhd, Lii Hen Industries Bhd and Heveaboard Bhd.
Once the darlings of investors when the ringgit was depreciating, furniture makers are currently trading at single-digit PERs. For instance, Poh Huat, which has a net cash balance of RM70.35 million, is valued at a PER of 5.8 times based on last Thursday's closing of RM1.20. Meanwhile, Homeritz, which has net cash of RM60.78 million, is trading at a PER of 6.97 times.
Save by subscribing to us for your print and/or digital copy.
P/S: The Edge is also available on Apple's AppStore and Androids' Google Play.