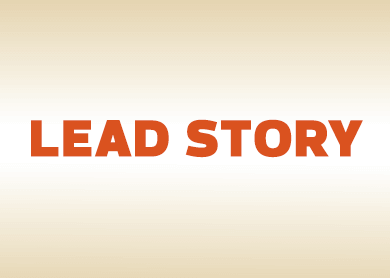 STOCK prices of exporters with US dollar-denominated revenue, from glovemakers to semiconductor chip and furniture makers, have been on a tear since the ringgit weakened against the greenback and slid alarmingly near the RM4 mark.
Not only would the translated ringgit-denominated earnings be higher, the perception is that a cheaper ringgit makes Malaysian-made products more competitively priced. And the surprise 5% rebound in June export numbers, from an improved performance by electrical and electronics (E&E), palm oil, timber and timber-based products as well as natural rubber, supports this view.
Yet experts are split on just how much further a weak ringgit would boost export numbers, raising the question as to whether stock prices have already run ahead of fundamentals.
Chris Eng, Etiqa Insurance & Takaful Sdn Bhd head of research, reckons that investors should look beyond exporters for value.
"The stock market trends ahead so many counters have seen the weak ringgit priced in. Then, when the currency starts to turn, sentiment will hit the stocks and they will also turn. There is a very small window to trade because currency movement is quite violent and it's a matter of time [before] it rebounds," says Eng.
He recommends that investors take a look at oil and gas counters, which have been overlooked as Brent crude oil tumbled to under US$50 a barrel again.
"Some oil and gas companies should be looked at, especially those with income in US dollars and costs running on ringgit. In fact, even if their costs are in US dollars, they will still see a gain because they report back to Bursa Malaysia in ringgit. It's an automatic gain," says Eng, who declined to name specific companies to watch out for.
Another local analyst expressed reservations on betting on timber and furniture exporters.
"It is different for timber companies because a lot of their products are marketed to Japan. Although timber is priced in US dollars, if the Japanese economy doesn't improve there may be an upset in demand which could also lead to an oversupply and lower product price offerings," he says.
A fund manager raised the possibility of some exporters not seeing that much benefit from the weak ringgit due to currency hedges.
"Those who want to limit exposure can hedge their orders that are in US dollars. But there are possibilities for orders to be cancelled because delivery of some products takes time. They will then end up with an oversupply which would affect earnings because of the cost incurred during production," says the fund manager.
He also expresses concern over possible overcapacity as some players in the three sectors — gloves, furniture and semiconductors — have been ramping up capacity. He also raises the possibility of customers demanding lower prices for their orders.
An analyst at Hong Leong Investment Bank (HLIB) says companies operating in a globalised environment need to constantly make sure they remain competitive and foreign exchange (forex) is only one of many factors to consider.
"As long as the US dollar remains strong, these companies will be direct beneficiaries. And as long as they don't overexpand capacity and keep utilisation rates healthy, they should be in good shape whether or not forex is in their favour," says the analyst.
While growth in the global smartphone market is not as exuberant as before, with Apple Inc recently guiding for sequentially flattish revenue along with weaker gross profit margins, the analyst points out that orders are still coming in for smartphone chips.
Among other things, HLIB has a "buy" and RM3.67 target price on Inari Amertron Bhd (fundamental: 3; valuation: 1.50), which has indirect exposure to Apple.
"This is because within the technology sector Inari has high exposure to Apple, so it should perform better among the rest. Apple will be launching its new iPhone by year-end and demand for chips for iPhones is expected to remain strong," says the analyst.
HLIB also has a "buy" and a target price of RM2.82 on Unisem (M) Bhd as it has a "relentless focus on high-margin packages for the smartphone market".
Year-to-date (YTD) Inari has risen 46.35% to  RM3.28 last Thursday while Unisem (fundamental: 1.80; valuation: 1.20) has risen 20.57% to RM2.11.
Meanwhile, an analyst who tracks glove manufacturers is of the view that the leader of the pack would be a company that can provide competitive pricing while providing top quality. He also sees glovemakers benefiting from the current low rubber prices.
Among glovemakers, Top Glove Corp Bhd's (fundamental: 2.50; valuation: 1.10) share price has so far lagged behind peers such as Kossan Rubber Industries Bhd and Hartalega Holdings Bhd.
The analyst says Top Glove has been trading at an average 18% discount to Kossan (fundamental: 2.10; valuation: 0.50) and Hartalega's (fundamental: 2.60; valuation: 0.50) price-earnings ratio (PER) and has also seen a pickup in margins from its nitrile gloves.
Top Glove has been riding the decline of the ringgit as it saw an 80.42% increase in share price YTD to a RM7.90 close last Thursday. Kossan, on the other hand, rose 65.13% YTD to RM7.33 while Hartalega jumped 23.82% to RM8.64.
At the time of writing, all 16 analysts covering Top Glove have a "buy" on the stock with the most bullish target prices being AmResearch's RM9.30 and Maybank-Kim Eng's RM9.10 apiece, significantly higher than the average of RM7.48 apiece, Bloomberg data showed.
Another analyst sees potential in furniture maker Poh Huat Resources Holdings Bhd (fundamental: 2.10; valuation: 2.40) as the stock has not rallied up as much as its peers.
"Poh Huat has been seeing stronger earnings on a PER of more than 10 times lately and a majority of its sales are not only exported to the US but also are in US dollars when exported elsewhere, which will help the group's bottom line.
"The potential return from the company is still lucrative, and this is not inclusive of a projected dividend yield of about 5%," says the analyst.
TA Securities has a "buy" and RM3.04 target price on Poh Huat, implying 8.6% upside potential for the stock that has already doubled this year to close at RM2.80 last Thursday.
Meanwhile, Evergreen Fibreboard Bhd, which makes fibreboards, saw its share price grow more than threefold to RM1.94 last Thursday, the analyst points out. CIMB has a RM2.90 target price for Evergreen, according to Bloomberg data, a lot more bullish than HLIB's RM2.15 and RHB's RM1.50.
Still, with the ringgit already at its lowest in easily 17 years, Etiqa's Eng reckons that a rebound may soon come.
Chua Hak Bin, Singapore-based head of emerging Asia economics at Bank of America Merrill Lynch, however, reckons the ringgit will likely remain under pressure on falling commodity export prices, the impending US Federal Reserve rate hike, which may start in September, and political uncertainties over developments surrounding 1Malaysia Development Bhd. He, for one, is looking out for more signs of improvement in technology-related exports.
This article first appeared in Capital, digitaledge Weekly, on August 10 - 16, 2015.