This article first appeared in Capital, The Edge Malaysia Weekly, on September 3, 2018 - September 09, 2018.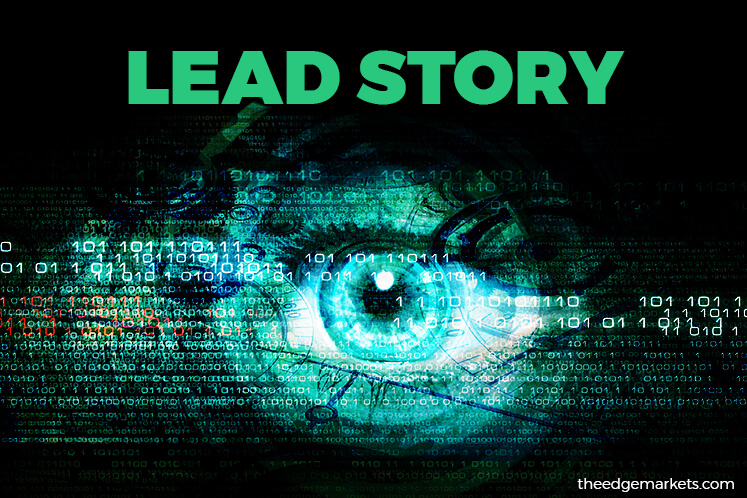 SEVERAL months after the historic change of government in Putrajaya, the selling pressure appears to have eased for Sarawak-based stocks.
Some were heavily sold down in the wake of Barisan Nasional's loss as the change of power was seen as negative for many companies perceived to be politically well connected in the state, but now on the opposite side federally.
Although there has been some selling respite, nervousness remains, some fund managers opine. Thus, the cautious market sentiment towards Sarawak-based counters has not changed much, says Ang Kok Heng, chief investment officer at Phillip Mutual Bhd.
"There are still some jitters, especially over the calls to investigate [former chief minister] Tun Abdul Taib Mahmud," Ang says over the phone.
"That said, the effect is less pronounced these days on the so-called politically linked stocks in general, perhaps because Taib is no longer chief minister," he adds.
Taib's administration had been beset with numerous allegations of corrupt practices during his time in power from 1981 to 2014, the over three decades at the helm making him Sarawak's longest-serving chief minister.
The political sands are still shifting ahead of the 12th state election due by Sept 7, 2021. That means, unlike the rest of the nation, the dust is far from settled in Malaysia's largest state following Pakatan Harapan's (PH) seizure of Putrajaya.
In the next Sarawak polls, the PH parties there are vying to snatch the state away from the local ruling coalition, which is led by Taib's former party, Parti Pesaka Bumiputera Bersatu (PBB).
Sarawak is the only Malaysian state without Umno presence.
PBB and its allies left Barisan Nasional in June to form a PH-friendly coalition called Gabungan Parti Sarawak (GPS).
While some Sarawak counters have recovered somewhat from the post-election selldown, others have not.
Cahya Mata Sarawak Bhd (CMS), for example, closed at a record low of RM1.92 on May 21, even touching RM1.74 in intraday trade.
It is seen as the vehicle of Taib's family, whose members have been its directors over the decades. But the company has repeatedly stated that it has moved away from the family's control, with the latter's stake now smaller than collective institutional shareholding.
CMS has since recovered from the May 21 low, closing at RM3.43 last Thursday — a 79% gain in about three months.
"The selling pressure has receded across the nation, not just in Sarawak, so I think more or less people are now looking at fundamentals again," says Lee Chung Cheng, head of research at JF Apex Securities Bhd.
Other Sarawak-based stocks that tumbled after May 9 but have since recovered include KKB Engineering Bhd, of which CMS is a 20% shareholder.
From 94 sen on May 16, KKB had fallen 14% by May 25. It rebounded to 94 sen on Aug 9 and closed at 87.5 sen last Thursday.
Similarly, oil and gas company Petra Energy Bhd, in which well-connected Tan Sri Bustari Yusof is a major shareholder, fell 49% in the first week of trading post-May 9 but it is also now back at pre-election levels.
But other Sarawak-based stocks remain lacklustre months after the general election. That could be due to the small domestic market, plus industry-specific headwinds that have crimped earnings, opines Ang.
"Generally, the businesses that the [Sarawak-based] companies are in, such as timber [and] plantations, are not so exciting at present. The lone exception could be Press Metal [Aluminium Holdings Bhd]," he says.
The aluminium smelter was included in the benchmark FBM KLCI on Dec 18. It hit a three-month low of RM4 in July but had since risen 21.75% to close at RM4.87 last Wednesday.
At the moment, the dull stocks include developer Naim Holdings Bhd and oil palm planters Ta Ann Holdings Bhd and Sarawak Plantation Bhd.
It is worth noting that Taib's cousin, Datuk Amar Abdul Hamed Sepawi, is board chairman and shareholder of these three companies.
'Go for financial strength'
Even though there is a new federal government and the possibility of change at the state level in the not too distant future, it is business as usual for most Sarawak companies.
However, investors eyeing Sarawak must think about numerous moving variables that could come into play in the future, as sentiment-driven selldowns may not match fundamentals.
"At the end of the day, it comes down to the fundamentals and financial strength like balance sheet health," says a local fund manager, requesting anonymity.
For example, GPS and the local PH are both championing state rights to win over voters, particularly in respect of eroded rights in the Malaysia Agreement 1963, and in pursuit of a bigger share of oil revenue.
While PH promised a larger share of oil royalties to oil-producing states in its pre-election manifesto, the GPS government has set up Petroleum Sarawak Bhd to be the co-regulator of the oil and gas sector within the state.
However, the mechanics and the final impact remain unclear, especially if a bigger share of oil royalties is offset against a lower development allocation from the federal government's budget.
Fund managers The Edge spoke to believe that even if Sarawak manages to get more oil revenue, any impact on the state would be gradual given the federal government's financial position.
That said, if more oil revenue translates into bigger development expenditure, the usual construction players would benefit from the spillover effects, though margins may be squeezed, says a fund manager.
Meanwhile, the GPS government is poised to place heavier emphasis on rural infrastructure development in an effort to boost its popularity.
This year, the state launched its own development bank to leverage the RM28 billion in reserves it had as at 2017 to fund an infrastructure push.
The local PH also vows to do the same if it gains power in the coming state election.
Already, senior Sarawak PH leader Baru Bian now holds the Ministry of Works portfolio — recognition that development is a hot-button issue with many Sarawakians.
The emphasis on development is partly driven by the fact that Sarawak is among the most under-developed states in Malaysia despite accounting for about 30% of the nation's oil production.
In 2016, Sarawak's median monthly household income stood at RM4,163, lower than the national average of RM5,228 and ahead of only five others states.
The position contrasts sharply with its gross domestic product per capita, which was the fifth highest in the country as at 2016, according to the Department of Statistics.
"Whichever government is in power [in Sarawak], development will still go on, so it is still very much an infrastructure play and the same players will likely be in the picture, unlike maybe Peninsular Malaysia," the fund manager adds.
The likely beneficiaries of a stronger development drive would include CMS, the state's sole cement manufacturer and a leading construction player, as well as Hock Seng Lee Bhd (HSL).
Both are also involved in the ongoing RM16.5 billion Sarawak portion of the Pan-Borneo Highway construction. In July, Baru Bian told The Edge that all awarded contracts will be honoured despite a push to cut costs where possible.
That said, amid more focus on competition, "profit will not be as big as before", notes Ang of Phillip Mutual, whose investments include CMS and HSL.
"Undercurrents [of political linkages] could still be there, but with a new federal government now, people have to show their actual capabilities," he adds.
With the state election looming on the horizon, the next near-term signal on the prospects of Sarawak-based companies would be the Budget 2019 announcement scheduled for Nov 2.
Sarawak is also expected to unveil the state budget in November.
It is worth noting that last week, Petroliam Nasional Bhd said it will pay RM24 billion in dividends to the federal government, 50% higher than last year and boosting Putrajaya's financial capacity for development.
PH has promised to deliver more of its pre-election promises by Nov 2.
That said, whether it will give significantly more development money to an opposition-controlled state with an election just two years away remains a big question.
Save by subscribing to us for your print and/or digital copy.
P/S: The Edge is also available on Apple's AppStore and Androids' Google Play.